How to Fit 80 Welsh Castles in Your Pocket?

2008-07-28
By: Ceri Shaw
Posted in: New Titles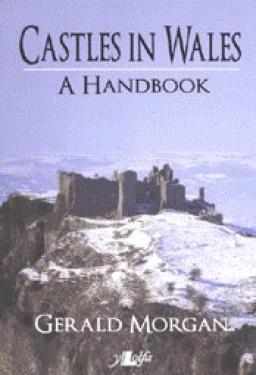 Prolific historian Gerald Morgan's latest work, Castles In Wales, will be gratefully received by tourists, amateur historians and castle enthusiasts alike. Rather than producing yet another coffee-table-sized tome or in-depth academic study, Morgan has written a practical, pocket-sized, comprehensive guide designed to make sense of the bewildering array of castles Wales has on offer – from the impregnable edifices of the Welsh princes situated high on craggy hilltops to Edward I's 'iron ring' of magnificent fortresses designed to intimidate the rebels of Gwynedd.
The author has placed a strong emphasis on the guide's practicality: "My wish is to enthuse potential visitors, so I have spent more time on access than is usual, having visited every castle. I particularly hope to interest people in the lesser-known castles well worth seeing, many of which are open to the public without charge."    
Castles In Wales has a wide-ranging introduction, setting the castles in their historical, cultural, political and military context. The main guide comprises nearly 80 entries on medieval castles, including notes on access, grid references, history and the buildings themselves. Two appendices comprise a list of over 400 medieval castles and a shorter list of "possible, post-medieval and lost castles" in Wales. The book is fully illustrated with over 100 black and white photographs.
Author Gerald Morgan lives in Aberystwyth and likes to describe himself as a teacher and historian in that order. After teaching English at Ysgol Maes Garmon, Mold, and at Ysgol Gyfun Aberteifi, he served 22 years as head teacher of Ysgol Gyfun Llangefni, then of Ysgol Gyfun Penweddig, Aberystwyth. A second career saw him teaching Welsh and local history in the Extra-Mural Department of the University of Wales, Aberystwyth. He has published books and articles on a wide range of subjects. Castles in Wales is published by Y Lolfa and will be available in bookshops and on www.ylolfa.com from the 11th of August for £6.95.