An Interview With Welsh Author Llwyd Owen

2013-09-16
By: Ceri Shaw
Posted in: Author Interviews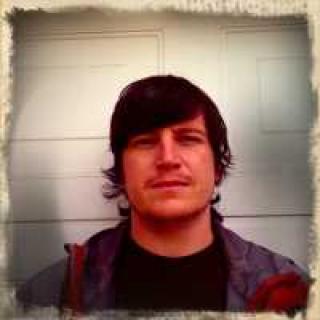 Llwyd Owen is an award-winning Welsh-language fiction author born in Cardiff in 1977. He lives in Cardiff with his wife and daughters and works as a translator when not writing fiction. As well as publishing six acclaimed Welsh language novels and two English language adaptations."
AmeriCymru spoke to Llywd about his work and in particular his recent English language novel ''The Last Hit''
....
AmeriCymru: Hi Llwyd and many thanks for agreeing to be interviewed by AmeriCymru. All your novels have been written and published in the Welsh language. How have they been received by Welsh readers?
Llywd: Very well, in general, although some people don't like them, of course. But that goes hand in hand with the kind of close-to-the-bone fiction I write. I'm a reasonable enough person to realise that my novels aren't for everyone. And all my novels have an 'Indecent Language' warning on their back covers, to ward off the faint hearted!
AmeriCymru: Do you think that your novels have ''broken the mould'' in Welsh language writing? Care to tell us a little about the Eisteddfod controversy?
Llywd: I don't think they broke the mould as such (novelists such as Caradog Pritchard, Goronwy Jones, Twm Miall, Owain Meredith and Gruff Meredith have all produced highly controversial novels before me), although they do seem to have opened the door for some like-minded authors – for example Dewi Prysor and Alun Cob – to produce equally exciting novels for a new generation of readers.
There really isn't much to tell about the so-called 'Eisteddfod controversy' (my debut novel was deemed to go "beyond normal and safe publishing boundaries") except that I'm glad I did not win the 2005 Daniel Owen Memorial Prize because it gave me the opportunity to a) take my pick of publishers, and b) refine and rewrite parts of the novel before it was published in March 2006. That said, it did help ensure a lot of publicity for the novel upon its release.
AmeriCymru: OK I have to ask...do you have plans to translate the remaining four Welsh language novels into English? If so, which one first and when might we expect see it made available?
Llywd: I have no plans to translate the others at present, although I'm certain that it will happen sometime in the near future. I translated Faith Hope & Love so that my wife (a Welsh learner who struggled to get to grips with the Welsh versions of my books) could see what I was up to. And after it was so well received, I decided to translate The Last Hit during a break between writing new fiction. I challenged myself to translate a chapter a week and released the results on my website as a work in progress.
Ame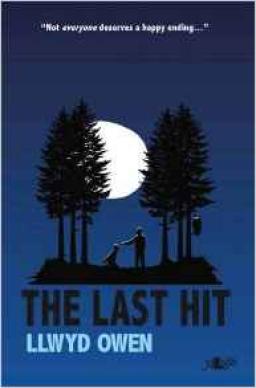 riCymru: Tell us a little about The Last Hit . Is it fair or accurate to describe it as a ''feelgood'' novel?
Llywd: Personally, I wouldn't call it a 'feelgood novel', but I can't stop people labelling it whatever they want because, post-publishing, the novel belongs as much to each individual reader as it does to me. I see The Last Hit as a homage to my favourite genre of fiction, namely hard-boiled thrillers as perfected by some of my literary heroes, for example Elmore Leonard and George Pelecanos. It also tips its hat in many ways to my one of my favourite films, True Romance .
AmeriCymru: Faith, Hope & Love sold more copies in the States than in Britain. What do you think is the books'' major appeal in the US?
Llywd: I have no idea why Faith, Hope & Love sold more copies in the US than in Britain, although I'd have to say that the novel's themes are very universal, so that anyone – from Aberdeen to Atlanta and Aberdare to Adelaide - could relate to them. For example, almost everyone has lost someone close to them; everyone has been betrayed at some point; most people have experienced a broken heart; and everyone has a family with its own unique dynamic. And that is what Faith, Hope & Love is fundamentally about – family and loss, love and betrayal.
Ame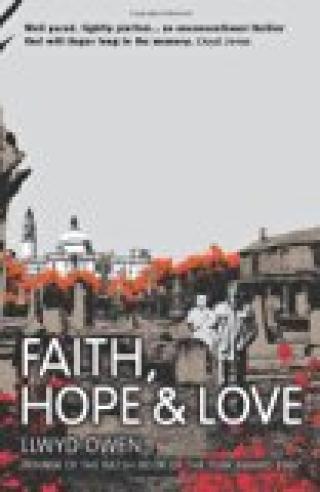 riCymru: You did some travelling a year or so after graduating. Care to tell us a little about your experiences and how they have featured in your work?
Llywd : As it happens, the time I spent living in a place called Mission Beach in tropical North Queensland at the turn of the century had a huge impact on The Last Hit. It was here that I met the original, the real-life Tubbs, who became the fictional main character of the novel.
One evening during my first week at Mission Beach, sat around the communal campfire in the company of my new friends and co-workers at what was essentially a hippy commune stroke backpacker hostel, I heard whispers that 'Tubbs' was on his way. I had no idea who Tubbs was, so I turned to Trev, sat slumped and smoked-out next to me, and asked him to fill me in. In hushed tones, he explained that Tubbs was a 'big bloody Bandit', before passing out. Soon, 'Tubbs' was amongst us. A giant. A beast of a man. Six foot six. Twenty stone. Mean looking. Sullen. Serious business. The kind of bloke who could grow a beard from scratch in less than ten minutes. He was there on behalf of the Cairns faction of the Bandidos biker gang in his capacity as a merchant of magic potions and special herbs. Just the man I wanted to see as it happens…
I was introduced to this behemoth, who went through the motions as he weighed up my order:
"Where you from?" He asked.
"Wales." I replied, which made him turn his head to look at me, his eyes twinkling in the fire's glow.
" Where in Wales?"
"Cardiff."
On hearing this his frown turned into a panoramic smile, before he uttered the words that cemented the foundations of our friendship for the coming months.
"Bloody hell, mate," he bellowed. "I'm from Dinas Powys!"
The Welsh-connection thrust me directly to the top of the hippy food chain and I soon learnt that Tubbs was born in Llandough in the mid-sixties, although his family moved to Australia before he was one.
Our relationship was a very simple one, thanks mainly to his calling and my girlfriend's address. Each week, Tubbs would leave the Bandidos HQ in Cairns with a boot-load of 'product' and drive to Brisbane and back, calling at several prearranged locations along the way. Every week, he'd call to see his chums at Mission Beach before I'd accompany him in his light grey VW Polo with tinted windows (his secret weapon in his never-ending efforts to avoid incarceration) to Cairns where he'd drop me off at said girlfriend's house. Along the way he'd regale me with seemingly tall tales about his life as an outlaw, and although it was hard to tell what was true and what was fictional, I lapped it up and stored it all away.
We continued in this fashion for approximately three months, until the time came for me to leave. On my last night in Cairns, Tubbs took a few friends and I to the Bandidos HQ in an undisclosed address in the city, where we were met at the entrance by two guards armed with Kalashnikovs. Of course, bikers in general, and the Bandidos in particular, have a nasty reputation, but what I experienced that night was possibly the best night-club on earth. The place was full of characters, mostly hairy, heavily-tattooed, leather-clad grease merchants with amazing stories to tell; while the barmaids were completely naked. But by that time, nothing in Tubbs's world could surprise me.
A few years later, now an established author with an award-winning tome to my name, I decided to revisit my time in north Queensland and the relationship I had with 'Tubbs'. And although I'm not for one second suggesting that the original Tubbs was an assassin (like the fictional one in The Last Hit ), he was a very dodgy individual who supplied the kindling, the firewood, the matches and the petrol that exploded in my mind to create this epic character and the world he exists within.
AmeriCymru: You have been described in the past as "....Wales's anwser to Irvine Welsh". How do you feel about this comparison?
Llywd: It's great to be compared to one of your heroes, of course; although I'd exchange it in an instant if my novels would be read by just 10% of Mr Welsh's readership!
AmeriCymru: Other writers, notably Niall Griffiths who cited ''So Long Hector Bebb'', have acknowledged a book or author who influenced their early reading and perhaps subsequent writing style. Is there an author and/or book that especially influenced you?
Llywd: Two authors in particular have had a huge influence on me and my writing, namely Lloyd Robson and John Williams. Both Robson's Cardiff Cut and Williams' Cardiff Trilogy inspired me to write Cardiff-based crime stories. Their books put the city at centre stage, and this is something I have tried to do in my novels as well. As a Cardiff boy, I am proud of the city – both its triumphs and follies – and feel geographically and spiritually entwined with her streets and people. I realise that sounds extremely wanky, but it's also quite true!
AmeriCymru: What''s next for Llwyd Owen? Are you working on anything at the moment?
Llywd: I am currently working on a new novel about an unhappy and bitter author called… 'Llwyd Owen'.
...
'The Last Hit' by Llwyd Owen - A Review
---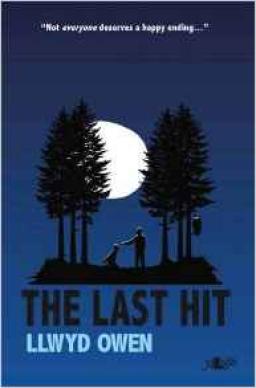 Welcome to The Last Hit , a new novel by Llwyd Owen, author of the 2007 Welsh Book of the Year. The life story of Al Bach (aka Tubbs) forms the back-bone of this novel - from his miserable childhood in Swansea under the clipped wings of his mother Foxy, a prostitute, and Calvin, his tyrant of a father. We follow him through his boyhood in the company of T-Bone, head of a Cardiff branch of Hell''s Angels. Under his deceitful control, he settles into a career as a hitman, before facing a fateful challenge that will change his life forever.
......
......
---
"Not everyone deserves a happy ending."
Try as I might to avoid writing ''fanzine'' style reviews for this site it is difficult to avoid playing the role of ''cheerleader'' where Llwyd Owen is concerned. This is the second of his six Welsh language novels published by Y Lolfa to be translated into English and one can only hope that the other four will follow shortly. Whilst ''Faith, Hope & Love ( published in English translation in 2010 ) displayed all the hallmarks of a classic tragedy this book is much lighter in tone. ''The last Hit'' has been described as a feelgood novel and certainly there are happy endings though not everyone comes out of it well. In some ways it resembles a Welsh Western. Our hero Al Tubbs gets the girl and revenge against his evil stepfather in a final showdown in which he exacts ''moral'' retribution for the years of abuse and deceit he has suffered at his hands.
''The Last Hit'' boasts a full complement of sleazeball characters who would be at home in the pages of any Irvine Welch novel but it is not without humour. In fact it is intensely and darkly comedic throughout. Witness this brief exchange before Tubbs and his friend Boda visit Vexl, a Barry island pimp, to punish him for scarring his girlfriend.
"Be careful," Petra pleaded like the lead actress in a hammed-up Hollywood melodrama. "He''s off his ''ead and he doesn''t care about anythen."
"I f*****g hate nihilists," retorted Boda, while Tubbs turned to face her and looked down into her deep blue eyes.
Earlier in the same chapter, shortly after meeting Petra for the first time we find Tubbs speculating that she might have been named after the famous Jordanian city and archaeological site. She responds:-
"Oh, Ok. I understand now," ......"But I dont think my pares eva went to Jordan. The people of the Gurnos dont get much furtha than Asda, down Murtha. Ponty at a a stretch. And anyway, I was named after the Blue Peter dog."
The many humorous touches enrich a narrative which moves at a breathless pace as it builds towards its grisly climax. A real page turner, this is a book that you''ll probably finish in a day and be left wanting more. An unreserved five star recommendation.
---
Llwyd Owen on Wikipedia :- "Llwyd Owen is an award-winning Welsh-language fiction author born in Cardiff in 1977. He lives in Cardiff with his wife and daughters and works as a translator when not writing fiction. As well as publishing 6 acclaimed Welsh language novels and one English language adaptation, he is also a published poet and photographer who presented his own television documentary on S4C on the Cardiff art scene in 2008.
His first novel, Ffawd, Cywilydd a Chelwyddau (Fate, Shame & Lies) was published by Y Lolfa in March 2006, and his second, Ffydd Gobaith Cariad (Faith Hope Love) in November 2006. Ffawd, Cywilydd a Chelwyddau was described by the judges of the National Eisteddfod of Wales'' Daniel Owen Memorial Prize as "close to genius" but was not awarded the prize. Critics have said that it goes "beyond normal and safe publishing boundaries" because of its disturbing content, swearing and slang, which is uncommon in Welsh-language literature. Publication of the book was delayed for a year due to its controversial nature." .... Read More