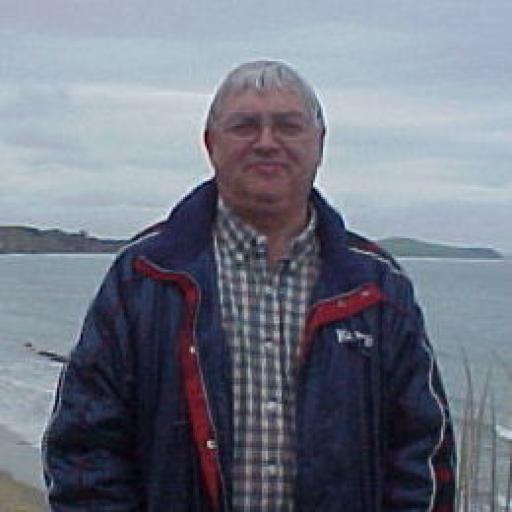 Stats
Blogs: 39
youtube videos: 3
images: 8
In The Footsteps of Meriwether and Clarke (Sort Of).
To be honest, I didn't literally follow in their intrepid footsteps. I caught a plane instead. Fortunately the pilot knew the way. Just as well because map reading was never my forte. Never could quite get the hang of a compass and all that Magnetic North stuff. Flying over the breathtaking beauty of the Rockies into Vancouver almost made me wish I was more of an outdoor type.


From Vancouver I flew down to Portland to meet up with Gaabriel Beckett and Ceri Shaw. Gaabriel is president of the Lewis Meriwether Foundation while Ceri is founder of AmeriCymru.net a social network for expat Welsh folks living in America. Ceri created the website to help raise the profile of Wales as most Americans have never even heard of the place. The average U.S citizen probably knows far more about Hobbits than Taffs!

This was part of the reason I was flying out to Portland. Not that I expected my arrival to be the catalyst for a sudden upsurge in an awareness of Wales and all things Cymru. At one point I doubted whether I'd make first base past Homeland Security. Why is it we always feel guilty and look shifty when someone in authority scrutinizes our passport? I think my attempt at an ingratiating smile almost earned me a seat on the next plane back home. It was with a mingled sense of relief and excitement I stepped onto American soil for the first time, my mission to help promote Welsh writers in my capacity as author and co-editor of eto magazine .

It was not my first collaboration with an American organization. Last December the New York City Bar Association Entertainment Committee performed a staged reading of my contemporary adaptation of Charles Dickens wonderful novella 'A Christmas Carol', which with staggering originality I entitled 'A Christmas Carol Revisited'. It was particularly exciting because not only had I set the story in Manhattan, where Ebenezer Clinton Scrooge III presided over his vast global media empire, but it was also 150 years to the day that Dickens' 'Christmas Carol' was first published. I was invited to attend but unfortunately due to prior engagements (I'm one of Father Christmas' official helpers) was unable to make it.
This time I really had made it even if it was a little further west than New York. I was to meet up with two more Welsh authors, Chris Keil and Mike Jenkins. In an inspired moment Ceri Shaw dreamt up a wonderful publicity campaign involving the three of us. As I stood in line waiting to be interrogated by Security at the airport I began to wonder whether the source of Ceri's inspiration might have been a little too liquid.
All funds raised through the Purchase of eto will contribute toward securing Transportation of these Malefactors to the Colonies in October for Hard Labor at the 2013 Wordstock Literary Festival.
Chris Keil
has received critical acclaim for his novel
'Flirting at the Funeral'
and having read it I can fully understand why. He was due to speak at
Wordstock
alongside local author Chelsea Cain and also run a workshop entitled 'Sex and the Serious Novel.'
Mike Jenkins
is a very gifted poet and author from Merthyr. Mike's work is written in Valley's dialect and is quite brilliant. I wasn't sure how it would be received but everyone loved it. If you've not read any of Mike's work yet I suggest you start with his latest book,
'Barkin'
.
The three of us with the Columbia River in the background.
The three of us bunked down at Ceri and Gaabriel's place. They were generous hosts and we all appreciated the way the whole family allowed us to disrupt the noiseless tenor of their way (I must remember that line). One of the most pleasant discoveries, apart from the stunning snow capped Mount Hood, was the fact that Portland is home to numerous micro-breweries. I made the discovery on the way from the airport when Gaabi stopped by the local supermarket to stock up with more bottles. Mike and Chris had arrived the day before and supplies were inevitably running low.
It was good to meet with my eto co-editors Ceri and Gaabi face to face as well as Chris and Mike. We celebrated with a few beers and then Ceri introduced us to something that was to become a staple diet of our visit, 'Breaking Bad', washed down with a few more bottles of beer. What a start! Wordstock, Portland State University and Mount Hood Community College lay on the horizon along with other experiences that will remain with me for as long as I live but for now I had really followed in the footsteps of Lewis and Clarke.
Next: Our Mission Begins.