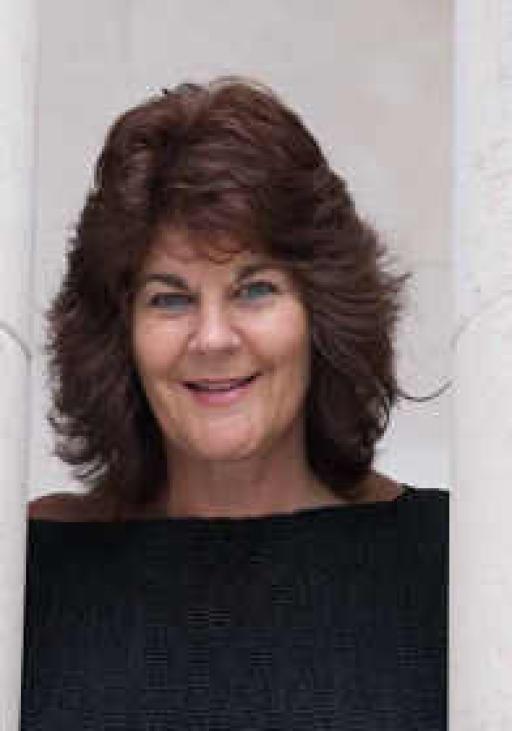 Stats
Blogs: 2
youtube videos: 2
images: 18
Item Bundles: 1
audio tracks: 1
By Gwenno Dafydd, 2020-09-14
| | |
| --- | --- |
| | |
During the YES Scottish referendum in 2014 I went up from Cardiff, at my own cost, to Edinburgh to help the YES campaign. I wrote the words to 'Alba gu Brath – Don't give up hoping Hannah' as a reaction to my experience there. The background details of the song (Words - Gwenno Dafydd. Music -Katherine Cole. Vocals – Glasgow based Conor Gaffney) are to be found in this article in Bella Gwalia.
Bella Gawlia: Don't Give Up Hoping Hanna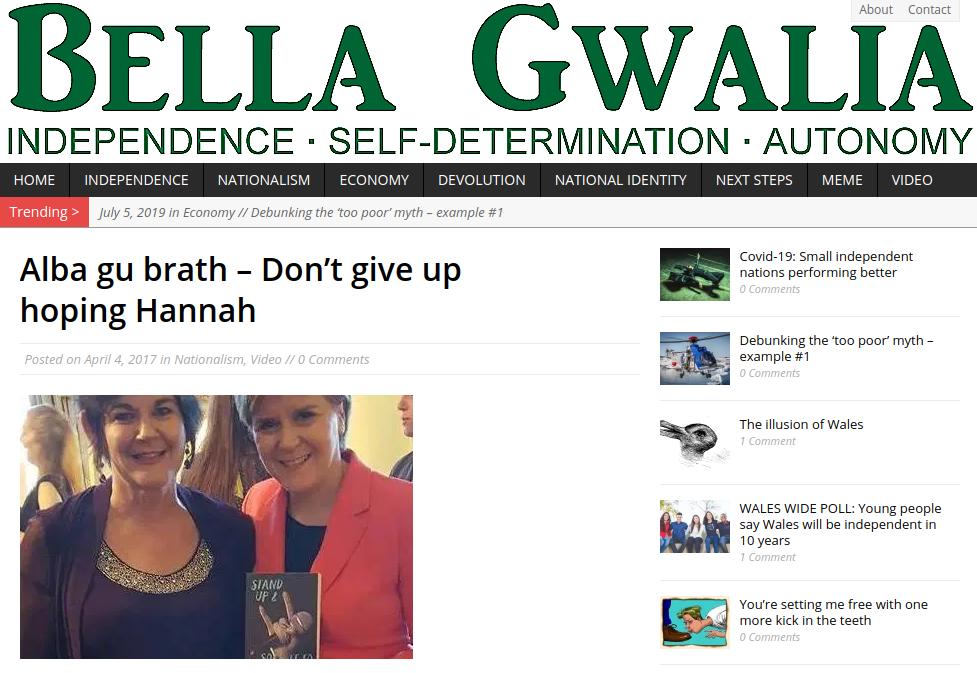 ---
Back here in Wales, the Yes Wales campaign is going from strength to strength with three major protests in the last year, and finally Wales seems to have woken up to the real possibility of independence. The way that the Welsh Government has reacted to the Covid crisis in a different, and much more effective, way to that of Westminster, has also promoted the idea of independence.
I decided to write some lyrics to the tune of Alba Gu Brath about this new feeling of optimism. I wrote a version in Welsh (Clyw lais y ddraig yn rhuo) and one in English (Hear sound of dragons roaring) because I feel passionately that there are many people who identify with Welsh independence but can't speak the language.
Following this, I recorded the song and during lockdown worked with editor Dan Rees on a film to go with the Welsh songs. We already have a film to accompany Alba Gu Brath which has been compiled by Will Judge.
I have been in contact with several key people in the Welsh and Scottish Independence movements and I am very pleased to say that there is a lot of excitement about using the films and songs to promote independence in both countries, especially in a time when demonstrations and outdoor events are nearly impossible to hold safely. The 'Hope over Fear' event due to be held in George Square in Glasgow was cancelled and is now being held online and all three versions/two films and one song will be played during this event.
We have decided to launch the project/films/songs on two significant dates that are very close together. The Welsh language version of the song 'Clyw lais y ddraig yn rhuo' will be launched on September the 16 th which is Owain Glyndwr Day, the English language version of the Welsh film 'Hear sound of dragons roaring' on September the 17 th and 'Alba gu Brath. Don't give up hoping Hannah', the Scottish video and song will be launched on September the 18 th which is the anniversary of the vote back in 2014. As we are in lockdown – all launches will be on social media.
I have started to create some hashtags to create some interest and they are #clywlaisyddraigynrhuo #hearsoundofdragonsroaring #albagubrath and #dontgiveuphopinghannah and I am using them on Facebook and Twitter under any article I share that is anything to do with Independence in our two countries.
---
Cefndryd Celtaidd Dewch Ynghyd 15fed o Fedi 2020 "Clyw Lais y Ddraig yn Rhuo"
---
Adeg pleidlais Ie dros yr Alban yn 2014 fe es i fynu i Gaeredin o Gaerdydd ar fy nghost fy hun i ganfasio dros yr achos. Fe sgwenais i eiriau'r gan 'Alba gu Brath - Don't give up Hoping Hannah' fel ymateb i fy mhrofiad yna. Mae manylion cefndirol am y gan (Geiriau – Gwenno Dafydd. Cerddoriaeth - Katherine Cole. Llais: Conor Gaffney o Glasgow) yn yr erthygl yma yn Bella Gwalia.
Bella Gawlia: Don't Give Up Hoping Hanna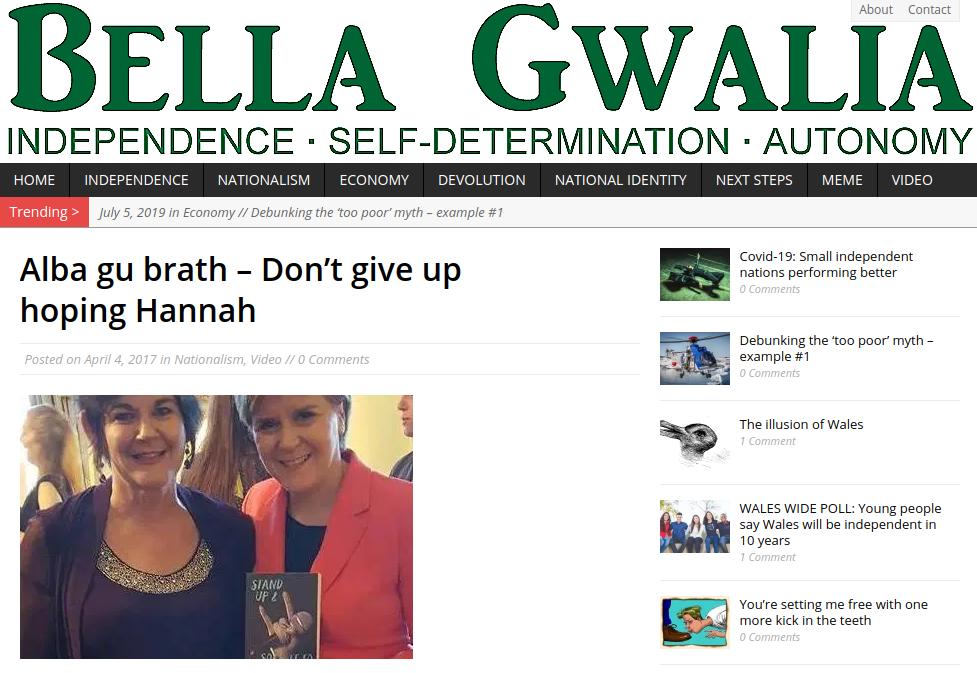 ---
N'ol yma yng Nghymru, mae ymgyrch Ie dros Gymru wedi mynd o nerth i nerth, gyda tair protest fawr yn y flwyddyn olaf ac o'r diwedd mae Cymru yn dechre dihuno i'r syniad o Annibyniaeth. Mae'r ffordd mae Llywodraeth Cymru wedi ymateb i'r cyfnod Cofid mewn ffordd wahanol a mwy effeithiol na San Steffan hefyd wedi hybu y syniad o Annibyniaeth.
Penderfynais sgwennu geiriau i diwn 'Alba Gu Brath' oedd yn disgrifio'r sefyllfa obeithiol yma. Fe sgwenais fersiwn Gymraeg (Clyw lais y ddraig yn rhuo) a Saesneg (Hear sound of dragons roaring) achos dwi yn teimlo'n gryf fod na nifer helaeth o bobl sydd yn teimlo'n Gymreig ond sydd ddim yn siarad Cymraeg.
Yn dilyn hyn, fe ricordiais y gan ac adeg y Clo mawr fe weithiais gyda'r golygydd ifanc Dan Rees ar ffilm i gyd fynd a'r caneuon Cymreig. Mae gennym ni ffilm eisioes sydd wedi cael ei chwblhau gan Will Judge am y gan am yr Alban.
R'wyf wedi bod mewn trafodaeth gyda llawer sydd ynghlwm a'r mudiad Annibyniaeth yn yr Alban ac yng Nghymru a dwi'n hynod o bles i glywed y cyffro am y syniad yma o ddefnyddio'r ffilmiau i hybu annibyniaeth yn y ddwy wlad yn enwedig mewn cyfnod pan fo gorymdeithio a cynnal digwyddiadau tu allan bron yn amhosib. R'oedd digwyddiad 'Gobaith dros Ofn' yn Glasgow ar y 19eg o Fedi ond mae wedi cael ei ganslo oherwydd Covid ond mae nawr yn cael ei gynnal ar lein. Fe fydd y tair fersiwn/dwy ffilm/un gan yn cael eu harddangos yn y digwyddiad yma.
Diwrnod ar ol i'r ffilm gael ei lawnsio ac r'oedd son y buasai'r ffilm yn cael ei defnyddio ond nawr mae Glasgow dan warchae a ni fydd hyn yn digwydd yn anffodus onibai fod pethau yn newid yn y pythefnos nesaf. Cawn weld!
R'ydem wedi penderfynu lawnsio'r ffilmiau ar ddau ddyddiad arwyddocaol sydd yn agos at eu gilydd. Bydd y ffilm Gymreig a 'Clyw lais y ddraig yn rhuo' yn cael ei lawnsio ar Medi yr 16eg sef Diwrnod Owain Glyndwr, y ffilm a 'Hear sound of dragons roaring ar y 17eg ac yna y ffilm ac 'Alba gu brath – Don't give up hoping Hannah ar Fedi y 18fed sef diwrnod y bleidlais Albanaidd n'ol yn 2014.
D'wi wedi dechrau hashnodau i greu diddordeb ar y cyfryngau cymdeithasol sef - #clywlaisyddraigynrhuo #hearsoundofdragonsroaring #albagubrath #dontgiveuphopinghannah a dwi'n eu defnyddio pan dwi'n rhannu unrhyw erthygl sydd yn trafod annibyniaeth yn ein dwy gwlad ar Trydar a Gweplyfr.
By Gwenno Dafydd, 2017-02-14
How to create a new tradition for Saint David's Day
---
Gwenno Dafydd's original idea to create school banners based on the Saint David's Day Anthem. Western Mail article.
St David's Day: Let's get everyone singing the St David's Day Anthem today
Children from South and North Wales, Los Angeles and Patagonia singing the song in unison. Item originally on 'Wedi Saith', Tinopolis
Buy the St David's Day song (sheet music) here
---
The First County Banner – The Pembrokeshire Banner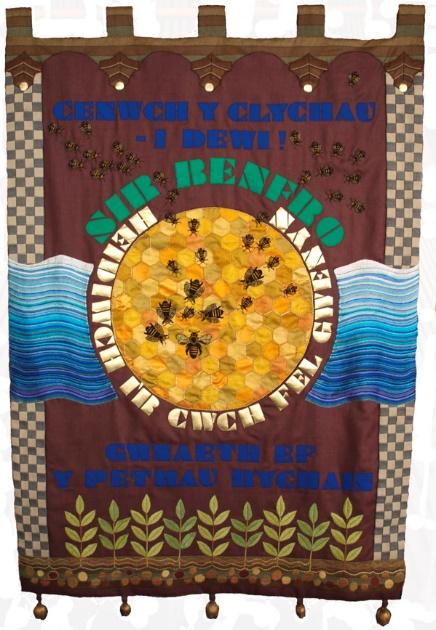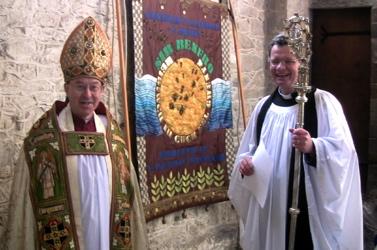 ---
First School Banner – Ysgol Cwmgors, Neath - Port Talbot. 2014.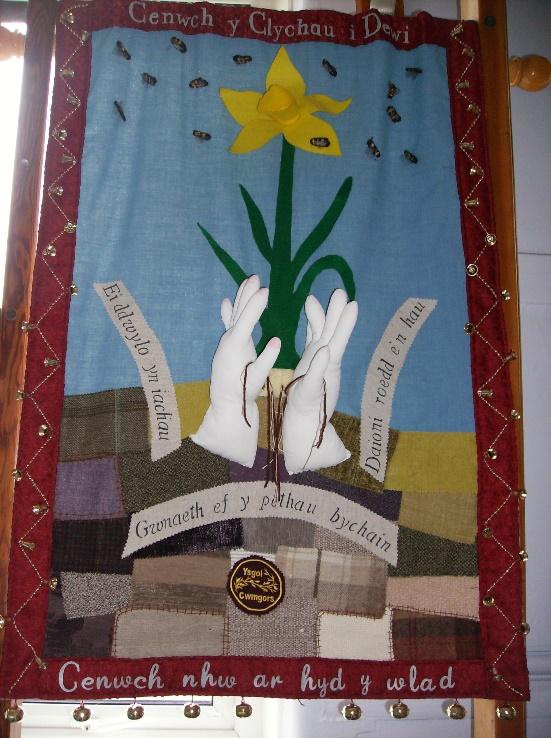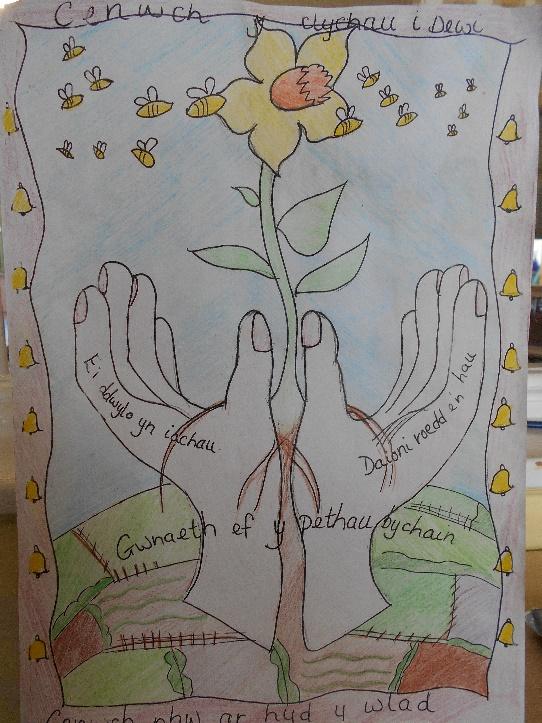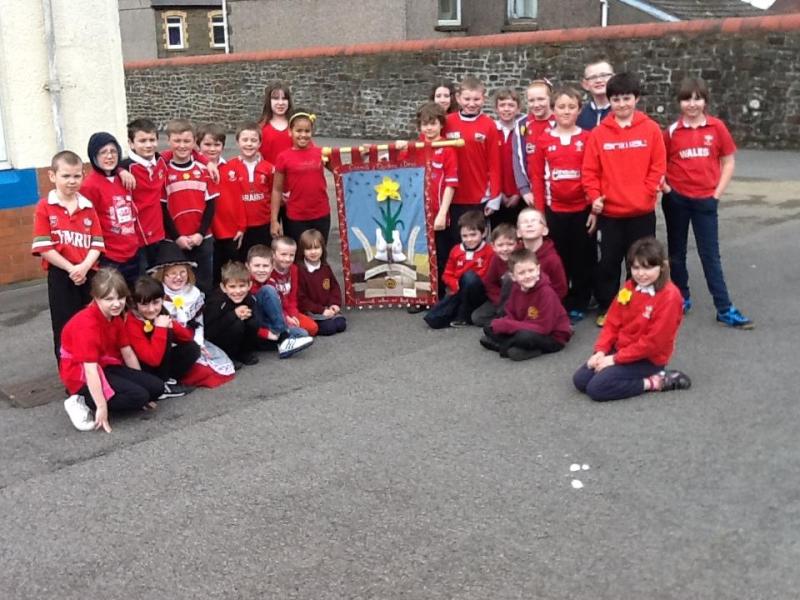 ---
Iphone App to learn to sing the Welsh National Anthem developed by Gwenno Dafydd.
...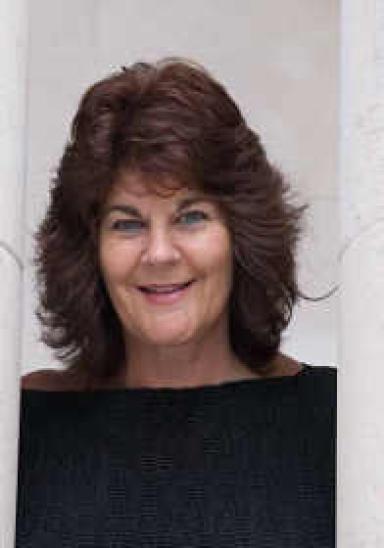 Gwenno Dafydd - St David's Day Ambassador To The World
---
Gwenno Dafydd is the instigator of the Saint David's Day Anthem (Lyrics: Gwenno Dafydd Music: Heulwen Thomas) which was launched by The Presiding Officer of the Welsh Assembly Government, Lord Dafydd Elis Thomas in 2008. She has been promoting and developing Saint David's Day activities worldwide since 2006 when the Saint David's Day Anthem 'Cenwch y Clychau i Dewi' (Ring out the bells for Saint David) was performed in public for the very first time in the National Saint David's Day Parade in Cardiff. She has instigated the tradition of 'County Banners' throughout Wales to celebrate Saint David's Day. This year, the first County Banner, The Pembrokeshire Banner, which is kept on permanent display in the East Cloister in Saint David's Cathedral, will be joined by two new County Banners, those of Montgomeryshire and Carmartheshire.
The Saint David's Day Anthem, which will this year be sold from the very prestigious Ty Cerdd website, patron Karl Jenkins, alongside the music of Welsh composers such as Grace Williams, William Mathias, Morfydd Llwyn Owen and Gareth Glyn. The Saint David's Day Anthem has been performed not only in Wales but also numerous times in Canada, Los Angeles, Patagonia, Disneyland Paris and the Houses of Parliament. Every year the Pembrokeshire Banner is paraded around Saint David's Cathedral whilst local school children sing the Saint David's Day Anthem.
She has created an Iphone App to learn the Welsh National Anthem and is the author of 'Stand Up & Sock it to them Sister. Funny Feisty Females' which had been described by Funny Women, the UK's leading female comedy community as 'the ultimate canon of female stand-up comics'. She is a Leadership and Public Speaking Coach and works extensively via Skype and even has some clients in Los Angeles.