Have you ever stared into an adit or dark mine shaft on a hillside and wished you could explore further? Or perhaps you would prefer to send somebody else down with a camera and enjoy the experience vicariously? Well the good news is. that thanks to the growing number of intrepid mine explorers on Youtube this is now possible.
My personal favorite ( of the American channels ) is Abandoned and Forgotten Places . With nearly 100 videos to their credit your guides, 'Gly' and 'Mister M' have established a reputation for fearless exploration and high quality video production. Together they reveal the lost wonders and perils of the multitude of abandoned mines in Nevada, Arizona and Calfornia Their videos are graced with frequent touches of humor and you could do worse than lay in a supply of popcorn and a sixpack and binge watch the lot. Of course you'll need a day or two to spare but what better way to spend, what are hopefully, the last, lingering days of 'lockdown'?
And the Welsh connection? Linked from the above channel is Lost Mines a Welsh mine exploration channel which concentrates on the lost metal mines of Wales. here is the channel description:
" A bit about myself (Al), I love Exploring abandoned mines with my good friend Ioan, when I get spare time from my day job which is a crematorium technician, and also do a bit of metal detecting and out on my boat. Ioan Lord has been researching and exploring the metal mines of Wales since the age of 9, and published his first book in 2018 which can be found at https://shop.rheidolrailway.co.uk/products/rich-mountains-of-lead-ioan-lord. He is now on his second and third books, and runs public guided tours of the mines in mid-Wales at https://www.midwalesminetours.com. He is writing a PhD in Welsh History at Cardiff University, and is a Director of the Cambrian Mines and Welsh Mines Preservation Trusts. When he isn't underground he works on a heritage steam railway as a locomotive fireman. We both enjoy showing the world what's underground and how they did it. "


We thought we would embed an appetizer before you head on over to the channel/s and subscribe. So here it is (see above).... Exploring the Abandoned ALIEN  lost mine ~ Underground Repel! pt 1
Presenter Laurence Llewelyn-Bowen visits some of the finest and least known homes in Wales, a visual feat of architecture, scenery and history. Well worth a look imho

Click here for more details from the BBC. Click here for the Netflix page and here for a list of episodes - Neflix Instantwatcher .
---
---
 Trevor Hall, Llangollen. The subject of Episode One.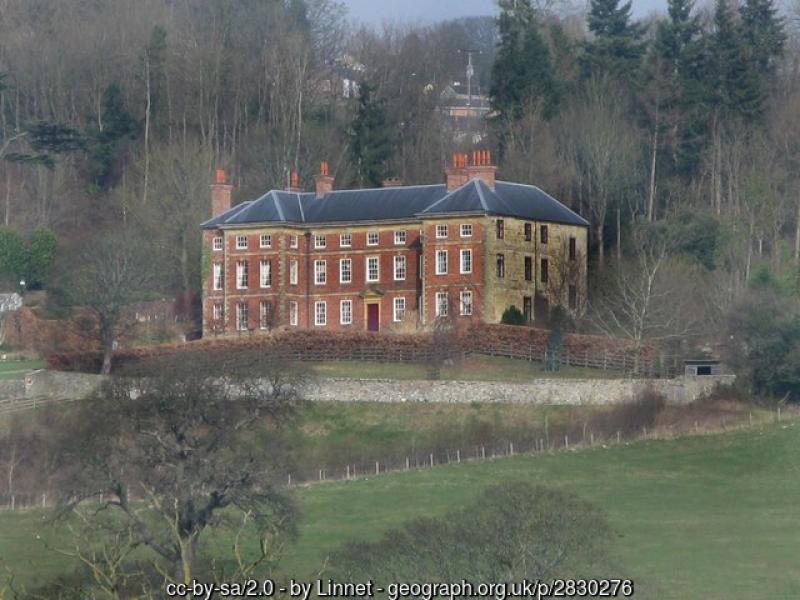 Some of the other houses featured in the series:
Years ago a good friend of mine went to Tenby and brought me back a gift. The two prints reproduced below have hung on my wall ever since. I dont know much about them except that they came from an antique store in Tenby and that they are not very old. They are printed on paper and mounted on masonite board. Does anyone know if they are a reproduction of anythimg interesting or significant?The text, which I may get round to copying in a future post, is for the most part historically accurate ( apart for one howler which was pointed out to me by a friend ) and of course they both reference events in the 15th century which was a very turbulent period in Welsh history. The Mab Darogan ( or Son of Prophecy ) visited Wales twice in that period. If you read the Wikipedia article ( linked above ) you will find four candidates for the title listed in all. Unfortunately they all share the same legacy of failure ( heroic and inspiring examples notwithstanding ). They all failed to create a united and independent Wales. Indeed it could be argued that Tony Blair achieved more in that direction. Does this mean that Tony Blair was the true Mab Darogan?? ( only joking )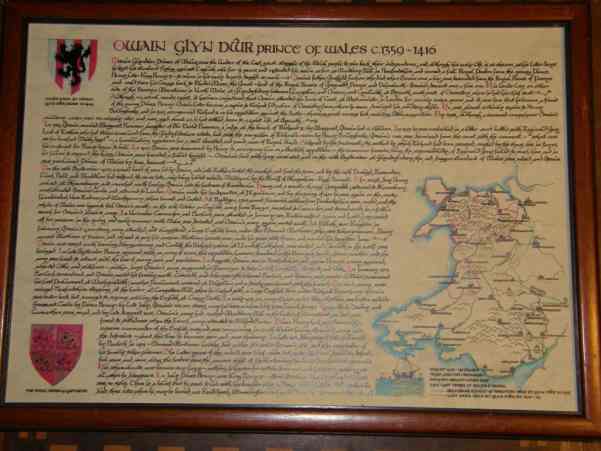 Owain Glyndwr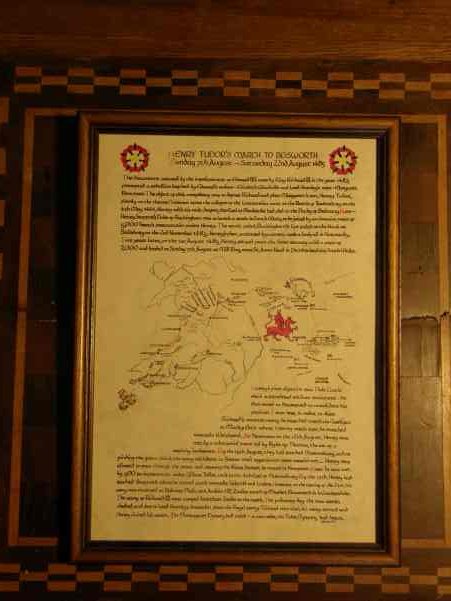 Henry Tudor