NEW Feature! Access Welsh Word of the Day from the AmeriCymru Geiriadur

2020-12-21
By: Ceri Shaw
Posted in: Cymraeg
---
UPDATE: The Geiriadur search box can also be found at the top of the Welsh Word of the Day tab on the front page here: Welsh Word of the Day
---
..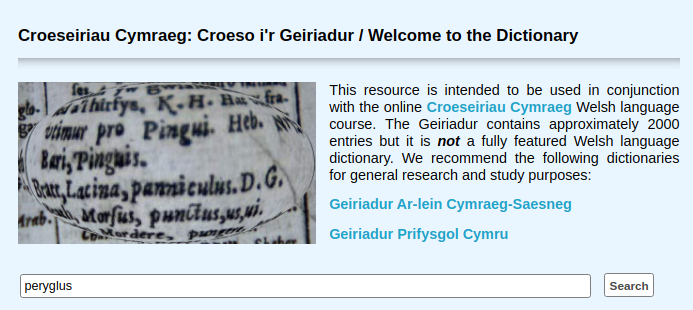 ---
Many of our readers will be following Welsh Word of the Day on Facebook, Twitter or AmeriCymru. If not, here are the urls:

BUT how do you access older posts? How do you search for older Welsh Word of the Day entries?
Fortunately the Croeseiriau Cymraeg Geiriadur is now fully searchable from this page:
When you search a term from this page e.g. peryglus-dangerous (as in the screenshot above) you will be taken to a search results page that looks like this:
---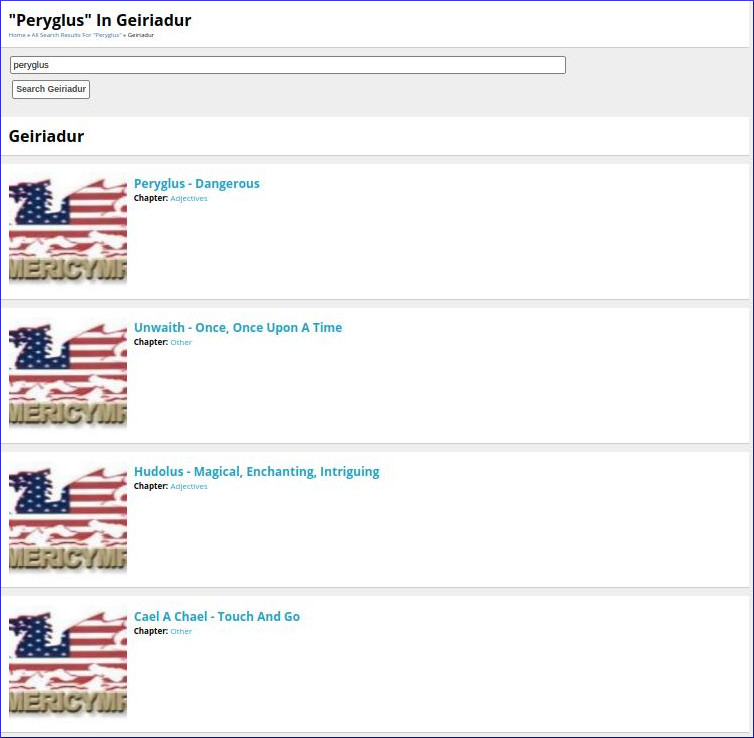 ---
Clicking on the links above will take you to the relevant wordcard pages for the linked terms. There is a wordcard for the term 'peryglus' itself ( pictured below)
---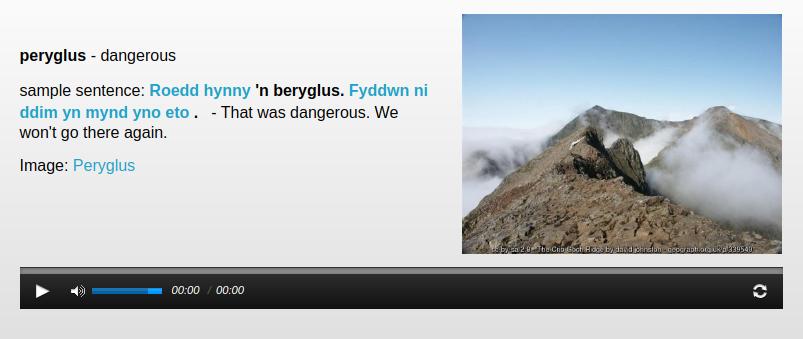 ---
On the wordcard page you will find a sample sentence, help with pronunciation and links to other wordcards, grammatical resources etc.
Furthermore, on the search results pages, you will find links to other wordcards where the search term has been used in the sample sentence . For example hudolus - magical (see below)
---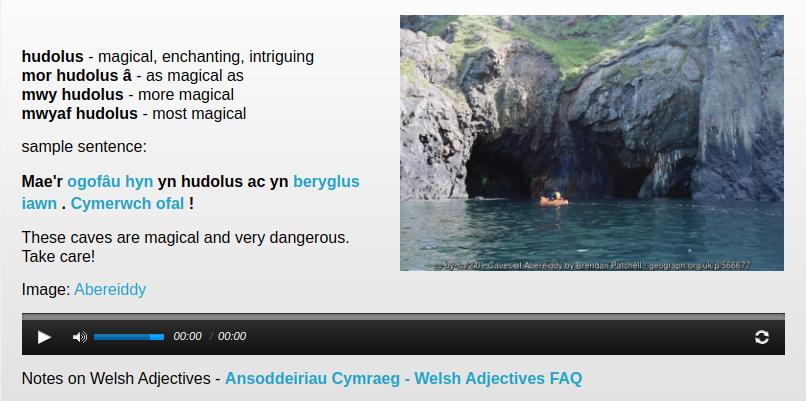 The AmeriCymru Geiriadur enables people to study these terms in a number of different contexts. We believe that providing the opportunity for people to thoroughly familiarise themselves with words and phrases that they search will greatly facilitate a more rapid mastery of the language. The search page is an important milestone in the development of our comprehensive Welsh language course: Croeseiriau Cymraeg .
Mwynhewch / Enjoy