Finding Our Way Home – how a community united against coronavirus

2020-11-22
By: Ceri Shaw
Posted in: New Titles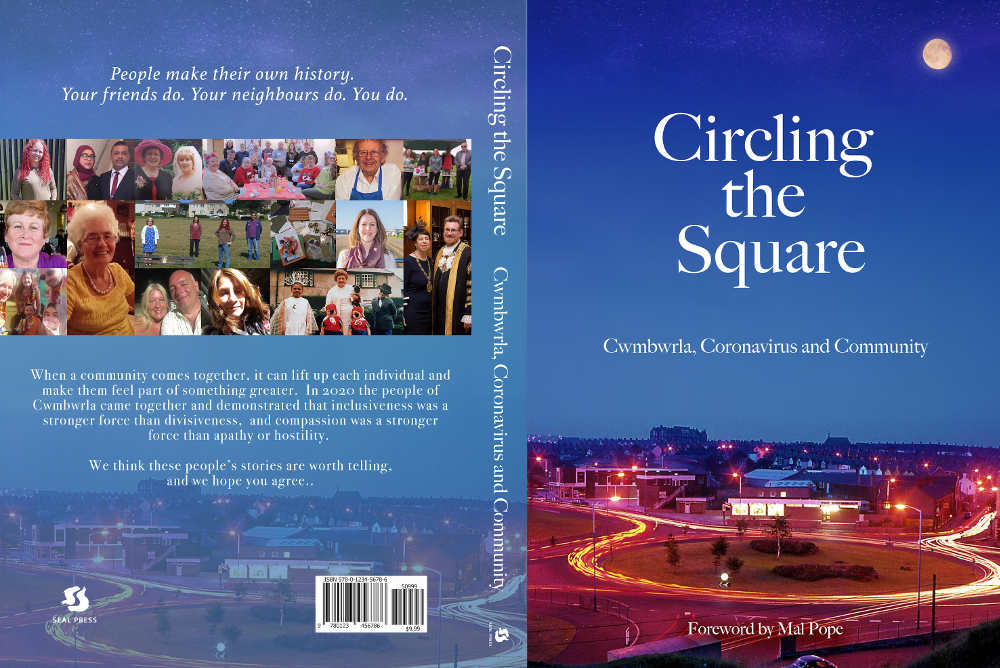 ---
In 2020 the people of Cwmbwrla came together in the face of an unprecedented health crisis to put smiles on each other's faced and food on each other's tables. Neighbours became friends, and together they showed Swansea at its best. We believe their stories are worth telling, and contributors including Brynhyfryd-born Mal Pope, local author David Brayley, MP Carolyn Harris and Councillor Peter Black agree.
" Circling the Square: Cwmbwrla, Coronavirus and Community" tells the stories of individuals, families and groups whose acts of kindness and quiet courage have improved the lives of those around them, year after year. In particular, they've improved people's lives this year, just when it mattered most. The book introduces readers to women and men who stocked up an emergency food resource, created art and craft packs to keep children entertained, cooked, shopped and cared for their neighbours and provided vital medical and social care no matter what the barriers or risks. It introduces readers to the best of Swansea, the best of Wales and the best of people.
" We believe the people who've breathed life into these streets through wartime and peacetime and made their neighbours feel safe and valued throughout the coronavirus crisis have made their own history."
Royalties will be reinvested in the community that inspired the book, with all revenue going to Cwmbwrla Community Events , a nonprofit group that funds entertainment and sports activity for children and adults across Cwmbwrla, Manselton, Brynhyfryd, Gendros and Landore.
" Circling the Square: Cwmbwrla, Coronavirus and Community" is available in paperback ($7.95) and ebook ($3.99) from Amazon and also at a discounted rate from selected local retailers. Be a part of the Welsh community success story of 2020 and buy this book.
BUY IT HERE -
https://www.amazon.co.uk/Circling-Square-Cwmbwrla-Coronavirus-Community/dp/B08NDXBFTC