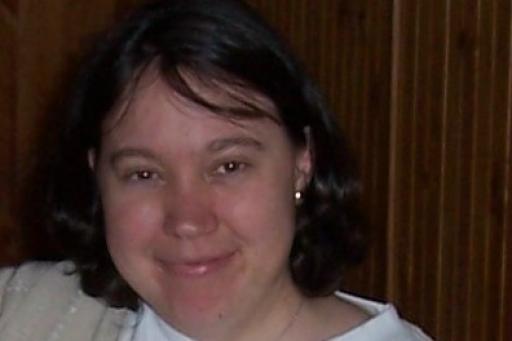 Stats
Blogs: 1
images: 7
Groups: 1
Wales and Uruguay - David Evans
This year my father decided to visit non-turistic places in Uruguay for his holiday. That is how he got to know a small town called Conchillas. He told me that its main street was named after a Welshman called David Evans. As soon as I knew this I started looking for information about David Evans. Some days later I decided to visit the town so as to know more about him.
In order to understand David Evansstory we must first know about a small town called Conchillas.
Conchillas is a small, quiet town in Colonia (south-west of Uruguay). It takes 3 hours to arrive there from Montevideo by coach. As soon as you get there you realize that the houses and buildings remain as they were more than a hundred years ago.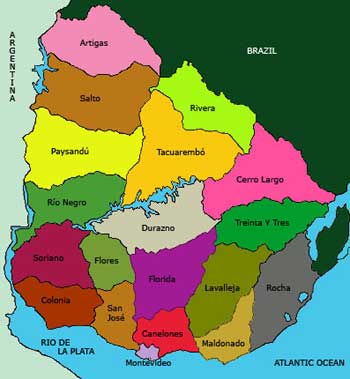 Map of Uruguay
Conchillas was founded in 1887 in order to get sand, stone and lime so as to build the Port of Buenos Aires (Argentina). Nowadays it has a population of 500 people but in the 1880s it had a population of 2000, most of them were workers of a British company called C.H Walker& Co.Ltd.
The workers came from different countries: Italy, Spain, Greece, Turkey, Scotland, Germany and Belgium among others. Their job was to take stone and sand from the quarries.
As the conditions in which the workers lived were not good, and as a result many got ill, the owner of the company decided to build houses for the workers to live in.
Those houses can be seen nowadays. They are made of stone and mud and their walls are painted yellow while their detached zinc roofs, wooden doors and window frames are painted red.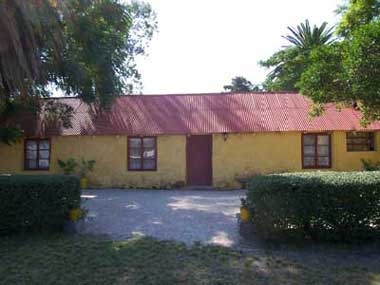 Most of the houses in Conchillas look like the one shown in the picture.
DAVID EVANS

Who was David Evans?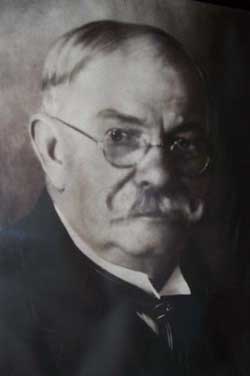 David Evans was a Welshman who was born in 1861. He was the only survivor of a shipwreck that took place in the coast of Conchillas in 1888. The ship was called Sophia and David Evans was the cook.
In order to earn money he started selling bread to the people who worked in the quarries. Then he opened a shop where he sold sweets, tobacco and other things. Years later he joined Charles Hay Walker who was the owner of a company and set up the most important General Store of that time. It was called
Casa Evans & Co.
People could buy almost everything there: furniture, shoes, clothes, food, cars and agricultural machines.
Not only did Casa Evans & Co sell the items mentioned above but it also bought the crops from all the farmers who lived nearby and exported them to a company in Buenos Aires, Argentina.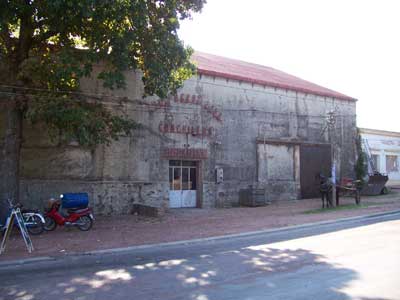 David Evans General Store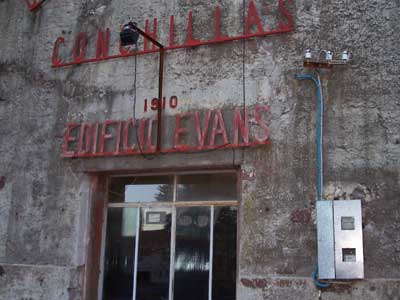 David Evansgeneral store was so important that its shares quoted on the Montevideo Stock Exchange.
Moreover the store had its own currency. It was known as the towns currency because it was used by everyone.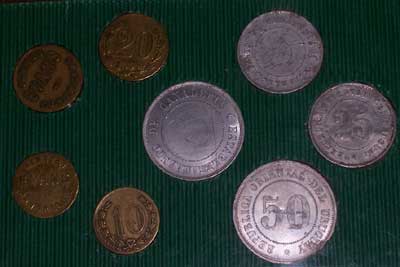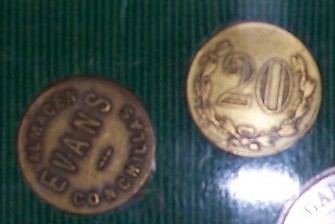 Conchillas main street is named after David Evans.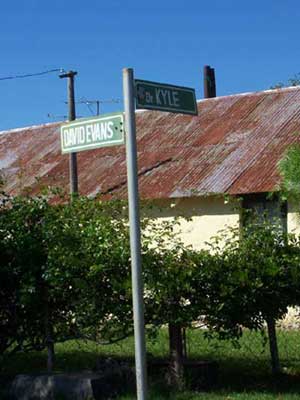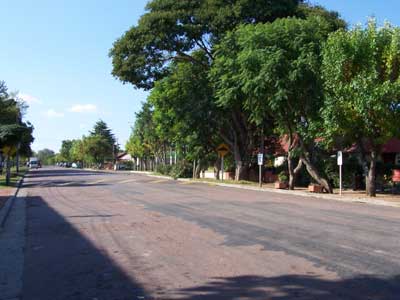 According to what Ive read and I was told, people remember David Evans as a very kind person who always tried to help others. If someone wanted to buy something in his store and did not have any money he would tell him to take it and pay for it afterwards. Every Christmas he gave out presents to the children who lived in the town and there are still people who keep the presents he gave them many years ago.
David Evans never got married but he took care of some children after their parents died. One of his sisters emigrated to the United States while other relatives came from Wales to Uruguay and got married here.
David Evans died on 27th August 1938 at the age of 77. He was buried in the cementery of Conchillas.
David Evans` grave Conchillas (Colonia Uruguay)
Visiting Conchillas.
If you come to Uruguay and have the chance to visit Conchillas you can contact Mario Leal and his wife who will kindly invite you to visit their house and tell you about the history of the town.
The following pictures were taken in Mario Leals house.
The house is called Remember and was turned into a museum some years ago.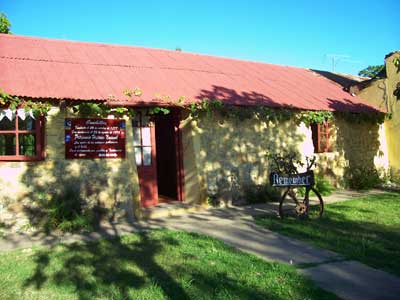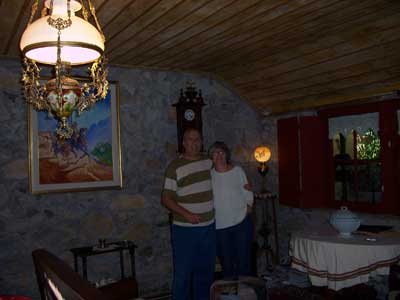 Mario Leal and his wife in the living-room.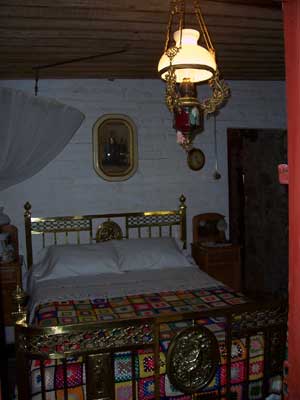 The bedroom
The kitchen
I would like to thank Mario Leal for showing me Conchillas and telling me about it.
Hope you liked this blog and you are all very welcome to Uruguay!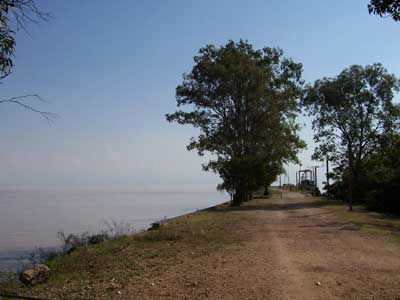 Map of Uruguay -
www.uruguayuruguay.com/mapa-de-uruguay-y-band
...
Pictures and text: Virginia Sosa