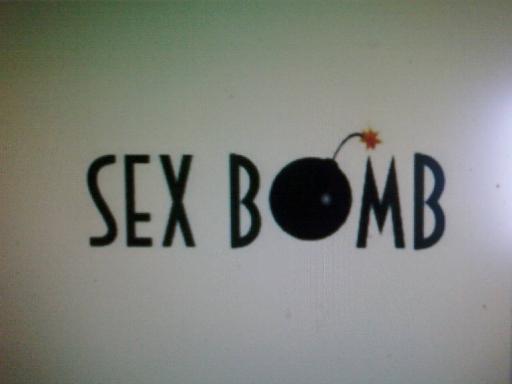 Stats
Blogs: 11
events: 3
images: 26
audio tracks: 4
Sir Tom Jones' "new Voice" in his latest effort "Praise & Blame"
No one is a bigger fan of Sir Tom Jones than I am. I know, I know. Thats bold and clichd talk, especially from a 38 year old American guy whos never hurled any form of undergarment at the man (several Welsh Flags, yes. . . but panties? No.) But suffice it to say that I was beyond excited to learn late this past summer that Sir Tom, now 70, was releasing his 39th studio album, mysteriously titled Praise & Blame. As I waited in line (ok, it was just me), I was already relishing the long drive home, and rockin out at embarrassingly high volume levels, to a whole new slate of poppy, upbeat, feel-good tunes from the Voice. I have never been so glad to be so wrong.
Sir Toms latest effort is unexpected . . . and unexpectedly brilliant. And I dont mean that as a slight to his storied catalogue of work (after all, I sing in a tribute band to the man told you I was a big fan). I guess I was expecting a continuation of his previous, and well-received, effort 24 Hours (released Nov. 2008), which was a modern pop album full of fun, and brass. However, right from the start, you know Praise & Blame reveals a more soulful, mature Voice. This is a different Tom, one weve not heard before.
Praise & Blame was recorded live in the studio, old school style and you can tell. In homage to his former peers, and the masters of his era (Sinatra, for example, always preferred to record this way, with the band alongside him, in the studio), each track easily moves and breathes, almost organically. Sir Toms interplay with the (stellar) musicians and backing vocalists is natural, and apparent. This recording style yields a tangible honesty to the tracks that meshes perfectly with Sir Toms raw, graceful vocals throughout. But lets jump in and tackle the rest of P&B track by track . . . .
What Good Am I? track one immediately grabs you with its soft, slow, deliberate tones. Sir Tom introduces you to P&B s soulful journey with this Bob Dylan cover, in almost a confessional whisper, asking the title question with a prayer-like quietness. It is gently haunting, and yet powerful in its self-introspective honesty.
Lord Help Sir Tom picks up the pace here, in this blues-rock spiritual. One of a very few flat out rockin numbers on the album, here Sir Tom sends a prayer for help to all the worlds sinners, gamblers, and war-torn people of this land. On this one, I was able to seriously crank up the volume and rock out, on that long drive home. Sir Tom really shows off his range here, belting out the highs in the chorus, harkening back to piercing notes of yester-year hits like Thunderball, and Till, that only the Voice can pull off.
Did Trouble Me the third track here, really cements the tone for the rest of P&B as the main attraction is not the heart-wrenching vocals, but the intense, exposed emotional honesty of the lyrics, as Sir Tom reminds us that his God in the whisper of the wind, in the rhythm of song . . . . will trouble me with a word or sign, like the ringing of a bell in the back of my mind. This is an utterly beautiful, soulful ballad, and I never thought Id say that of song that so prominently features a banjo, but there it is.
Strange Things the fourth track is a traditional spiritual in a sort of rockabilly arrangement I warned you that this album wasnt a mod version of whats new pussycat?! More upbeat, the band is great here, but (unbiasedly) not as great as the Voice.
Burning Hell this cover of the Johnny Lee Hooker classic was the only song Id heard before purchasing the cd (which I actually bought twice, as my brother stole my cd, so I bought it again on iTunes . . . youre welcome, Sir Tom.) Its one of the standout, rockin and best tracks on the album, and the one Sir Tom has most often selected to perform in promoting P&B on the daytime, and late night TV circuit in recent months. In true blues style, Sir Tom grittily belts out maybe there aint no Heaven / maybe there aint no Hell, accompanied only by the drums and a loud, sexy, skuzzy guitar sound. The rock-out quotient is high here, as well. The spiritual introspection on Burning Hell also continues as Sir Tom asks, when I die, where will I go? . . . somebody please tell me. As the journey through the rest of the tracks on P&B continues, the quest for an answer to this question continues . . . .
If I Give My Soul this cover of a Billy Joe Shaver song, is my favorite track here. Sir Tom (perhaps a little too) perfectly captures the tortured soul of a man, at the end of his life, replete with regret, standing before Jesus literally with his hat clutched in my hand. Only in this track are you reminded that Sir Tom is anywhere near 70 years old, as he fills this song with the heart-breaking, soulful delivery of a man whos wasted days and loves that hes begging his Lord to restore. The emotion here is real, and when he sings if I give my soul, will my son love me again? . . . well, if that doesnt bring a tear, or at least move you even a little bit, then please report to the nearest emergency room immediately.
Dont Knock Sir Tom lifts the mood here, and gives your box of Kleenex a break, with a lively spiritual track that Jerry Lee Lewis wouldve been proud of. The musicianship, and choral backing are first rate.
Nobodys Fault But Mine this track is more quintessentially bluesy, and is spiritually akin to the tones of If I Give My Soul, as Sir Toms tells us that if he loses his soul, it aint nobodys fault but mine, as he had good lovin in my home, and I gotta Bible in my home, etc. Sir Tom credibly continues P&B s spiritual confessional here, in this stripped-down blues number.
Didnt It Rain one of the better examples of the exposed beauty that is the Voice at 70. His interpretation and delivery of the Noah-esque lyrics is characteristically unique, and moving.
Aint No Grave no disrespect to the late, great Johnny Cash, but Sir Toms version here although in a similar arrangement is far superior. Not the best track on the album, but very well done and maintains the spiritual continuity of P&B.
Run On the 11th and final track on P&B is a straight-up, undeniably catchy blues song (also previously covered by the likes of Johnny Cash, Elvis, and many others). When Sir Tom cuts lose in an early chorus and belts out the sinners warning, tell the rambler, the gambler, the back-biter, tell em God Almightys gonna cut you down , you cant help but feel the sheer joy and power in the Voice. Yeah, hes still got it, and then some.
At this stage of his career, Sir Toms voice lends itself perfectly to the selections on P&B, showing hes still got a knack for picking winners, and is wise enough to play to his strengths. His still-powerful voice rumbles at the lower registers with a credibility and gravitas unmatched by anyone in the biz today maybe ever. And when you match this with the soul-piercingly-deep and introspective spirituality that the lyrics on P&B offers, then you just might have Sir Toms best album ever. I know, I know. . . thats bold talk for a 38 year old American guy, who cant even read music. . . but its definitely worth your time and a listen. You might just discover a whole new Voice.