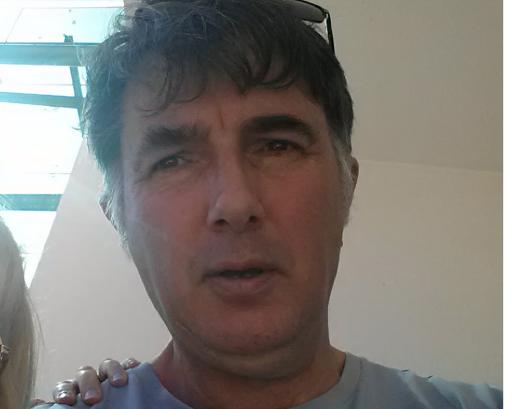 2021-03-08
By: Paul Steffan Jones AKA
Posted in: genealogy
The Welsh traditionally were interested in their genealogy.  From the endless "aps" and "ferchs" that preceded the edicts of the Act of Union to the closely penned family trees contained in homemade prefaces to prized Bibles, they felt connected to their predecessors and homeland through collections of names and monuments.
I was an awkward and sullen youth, not really interested in my tribe beyond those I could see, my parents and their parents, my uncles and aunts.  I grew into an awkward and sullen adult albeit one with a developing fascination and preoccupation in what came before.  I recall the afternoon when I realised that a lot of my future time would have to be devoted to the past. I was at the graveyard of a chapel called Pensarn on the outskirts of the village of Caerwedros in Ceredigion, Wales.  With me were my mother and sister.  My mother had been born and brought up in this little, out of the way village and we were there to visit the grave of her grandmother.  What struck me about the grave's headstone was the story it contained, an account of people with names crammed and carved into stone.  I learned the name of my great grandfather who had died three years before my mother's birth.  I also discovered that there were two children I was not aware of.  One, a man, had lived into his twenties, the other, a girl, had not even made her second birthday.  I was impressed by the wealth of information, the tragedy and the triumph, the self-assured use of the Welsh language, the poetry enshrined in slate.  I remember disturbing a lizard that was basking in the sun in the vicinity of a glass jar I happened to move near the grave.  I was to return to this tranquil spot many times, identifying about a third of its graves as those of my family members.
My search for my ancestry began in earnest with interrogation of my parents. One of the reminiscences that my mother had carried with her since her childhood was of oranges that her mother used to receive from the USA each Christmas in the late 1940s and 1950s.  My mother didn't know the identity of the thoughtful person who made these presents available to this family of seven children at a time when such luxuries were quite rare in that place.
About ten years ago I paid a visit to my mother's cousin who had moved from her village to the isle of Anglesey.  He was older than my mother and as a result had more history to share.  He gave me a copy of a document called The Families of Davies and Evans, a history including a detailed list of American and Welsh names and addresses from the early 1800s to the late 1960s that had been given to his father Daniel Davies by a man called David Wendell Hughes. He was from Lincoln City, Nebraska and had come to Caerwedros in about 1969 to look for his Welsh family. The visitor believed that he and Daniel were related but could not say exactly how.  He was descended from Reverend David Davies and Mary Jenkins.  Rev Davies was closely connected to the little chapel I visited at the start of my search and Mr Hughes believed that the minister's family was instrumental in providing the land on which the chapel was built.  Daniel related that his father who had been born in 1851 also claimed a connection with a family that left the village for America in the time before his birth. On leaving my cousin that day, he shared with me that he didn't subscribe to this theory despite what his father had said.

Armed with dozens of names of the descendants of a Welsh Calvinist Methodist preacher and his wife, I set to work trying to fill in the missing pieces of this Atlantic jigsaw.  I obtained a copy of the certificate of the marriage of my great great grandfather, another Daniel Davies.  His father was named as David Davies whose occupation was described as preacher and Daniel's address on this happy day was Tirgwyn, the ancestral home of the migrant Reverend David Davies.  Although this was some evidence, it was mostly circumstantial: after all, why hadn't Daniel sailed away too?
I like my history and I like the history in my family history.  I decided to research why a southern Cardiganshire family in the 1830s might choose to leave their country and never return.  I ordered a very informative book from my local library, Calvinists Incorporated: Welsh Immigrants on Ohio's Industrial Frontier by Ann Kelly Knowles.  This publication explained that about 3,000 people, mostly Calvinist Methodists, had left the sparsely populated county of Cardiganshire for Ohio between 1818 and the middle of that century. They had been persuaded to make that long and dangerous journey because of religious persecution, oppressive taxation following the end of the Napoleonic Wars, an increasing birth rate, and disputes with landlords.  David and Mary Davies of Tirgwyn in the parish of Llandisiliogogo are mentioned in this account which said they arrived in Ohio in 1837 then moved on to Minnesota in 1856.  It seemed to be an organised sort of exodus, the Welsh, to start with at least, sticking together on the other side of the ocean. Once again I had the feeling I had often experienced, that sense that I had been denied some of my history, that somehow it was not important for a West Welsh boy to learn of significant events that occurred in his impoverished county in the century before he attended school.

Using the tools available to the seeker of family history, I unearthed records of baptisms at Pensarn Chapel of a number of the Davies children who had gone to America with their parents.  I was however, unable to find one at that chapel for my Daniel Davies.  It transpired that he was baptised in Llanarth Church which is about two miles from Pensarn Chapel. This record showed his father as David Davies, Methodist preacher, of Tirgwyn, Llansilio.  I assume that Llansilio was shorthand for Llandilisiogogo.  The mother's name is oddly missing from the actual record  though in the modern transcript she is named as Mary Jenkins.  The baptism was in 1820, seven years before the birth of the oldest of the Ohio-bound children. I found that David and Mary were married in 1826 in St Tysilio's Church near Caerwedros.  This would suggest that the boy baptised as Daniel was born out of wedlock.  This would have been a scandal in the narrow beliefs of the participants especially as the Davies family was heavily involved in the Methodist movement of the time and perhaps Daniel may have initially been brought up by his grandparents.  This, coupled with his age at the time of decision making, may have led him not to want to leave or even not being given the choice.  Maybe Ohio was too much of a potential lion's den for this Daniel. However, it could also have simply been a case of him intending to join his family at a later date, something that occurred from time to time among other Cardiganshire immigrant families. His uncle Jenkin Davies, a renowned preacher and the only member of my family with an entry in the Dictionary of Welsh Biography, died in 1842.  Perhaps he too was planning to join the Calvinist Methodist exodus and travel to the States with his own family including his nephew.  There is no evidence for any of these theories though one of them is likely to fit.  Daniel is not mentioned as a son of David Davies and Mary Jenkins in the document The Families of Davies and Evans but then this was compiled at least a century after the event and memories can become unreliable at that distance. I guess the story of a journey is of those who made it, not those who did not.  These were unexpected conclusions, ones that did not seem to provide enough corroboration.
An exciting new tool available to the researcher is DNA.  I had submitted a sample of mine to the Ancestry.com website some years ago and I was delighted to learn that a woman living in Oregon and whose name was included in the document The Families of Davies and Evans was a match to me.  She was descended from David Davies and Mary Jenkins.  This in my view validated my hunch which was further reinforced by another DNA match, also of a person in the The Families of Davies and Evans document. This distant cousin lived in Maryland but had been brought up in North Dakota and his mother had been born in Minnesota.
I have yet to unmask the identity of the kind soul who regularly provided my grandmother and her seven children with a much needed seasonal treat. My cousin in Anglesey believes he has an old postcard "somewhere" from someone who could have been called Betty and who could have posted the card from Florida.
Delving into one's family's roots and migrations can be frustrating and lonely, a sort of "minority sport" like poetry, something people know that they should enthuse over but just haven't got the time or the tools to comprehend the sheer weight of numbers that lead directly to them. I am glad to report that my family on the whole is receptive to my findings. My uncle revealed that in my great grandparents house in Caerwedros was a Black man money box. This uncomfortable cultural artefact was mass-produced in the USA and exported to Europe in the late 19th century. Could this have been another gift from our New World cousins?
I am pleased that many Americans hold dear their Welsh heritage. In my search I received crucial information and support from the Great Plains Welsh Heritage Centre in Whymore, Nebraska, the University of Minnesota in Mankato, and the Blue Earth Genealogical Society, Minnesota.
That long forgotten branch of my family had many adventures and were among the earliest settlers in what was to become the state of Minnesota. I will watch movies featuring depictions of Sioux Indians somewhat differently in future. Reverend David Davies became Reverend Doctor David Davies and two of his sons and five of his grandsons also became Ministers of Religion.  One of his Caerwedros great grandsons also followed in his footsteps, albeit unwittingly perhaps. 
In Wales, at least, the land remembers. At the funeral, at the graveyard of the disused Pensarn Chapel on a bright summer day in 2017, of the last Davies cousin to live in the village, I lazily made conversation with one of the bearers, a local man I had not met before. I was amazed when he recognised what I told him about the ancestors of the cousin of mine he had just helped to inter, that they had emigrated from that village to Ohio in 1837. One hundred and eighty years later and the people still remember though the story had slipped from the consciousness of the affected family for a number of potential reasons: my grandparents left the village while their children still lived with them; my grandmother died at the age of 48; my great grandfather had been 20 years older than my great grandmother and as a result was not around to share the tale of the grandparents and uncles he had never met with very many of his family; in the rush and distractions of our continuing diaspora, we were in danger of forgetting who we were.
I was born in Cardigan, Wales and honoured to be so. I could so easily have been born in Lake Crystal, Minnesota and would have been equally honoured with that outcome.