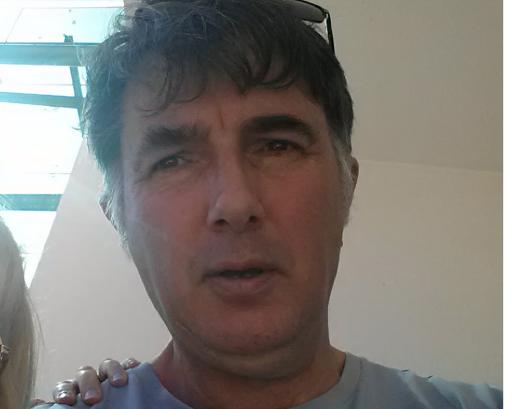 2020-05-18
By: Paul Steffan Jones AKA
Posted in: Poetry
How the past looks from the present
and how our present will look in the future
Dunkirk is invoked for the ten thousandth time 
while the Prime Minister lies in Intensive Care 
during the biggest crisis of the last seven decades


masks for NHS heroes
soon we'll all be wearing them
and the headwear of some Muslim women
will make more sense
perhaps we'll learn to leave them alone


grim economic data arrives early 
wealth versus lives 
vacancies and candidates
the thinned-out workforce
of the New Deal for the Dead


feels like this is the end of something
that no matter when or how we leave the lockdown 
things are going to be radically different 
maybe whole countries will disappear
and a power vacuum ensues


since the outset of the crisis
the catalogue of complaints that hospital 
and care home staff did not have enough 
of the correct safety items to do their jobs 
safely have never really gone away
a Government that had appeared asleep at the wheel
dreaming of a bit of a skive with an 80 seat majority 
ushering in what would most likely be a no deal Brexit 
passed up five weeks of preparation 
during which they sent 400000 items 
of Personal Protection Equipment to China 
which was very public spirited of them
though in 2016 their own risk assessment had
highlighted the importance of PPE and ventilators 
in the event of a pandemic


the whole nation follows the progress 
of an order of gowns and masks
delayed on airport tarmac in Turkey
almost like on a tracking app
there's no evidence of real urgency
and finally when it does arrive
much of it is rejected as substandard
the lubrication of international trade routes
jammed by inefficiency or worse


the glorious dead the glorious dead


in the USA armed and masked men 
protest at the continued lockdown 
and the impact on their livelihoods 
despite their death toll exceeding that 
of their armed forces in the Vietnam War
and the irony that their lack of social distancing
whilst protesting could come back to haunt them
in a way that would disarm their guns


our Ministers claim the virus does not discriminate 
citing as proof the hapless fact 
that the Prime Minister 
the Health Secretary 
the Chief Medical Officer 
and Prince Charles 
have had symptoms
with the PM actually shaking the hands of Coronavirus patients
though the fatality rate for BAME citizens 
is much higher as it is for the poor 
with areas already weakened by austerity measures
more badly affected than the more affluent areas


the glorious dead the glorious dead


a newspaper article shows photos of deserted cities 
like something imagined by Wells or Wyndham
welcome to our science fiction normality
just look out of your windows


(getting the R number below 1)
we've significantly exceeded the 20000 death toll 
previously considered acceptable by 
the Chief Medical Officer for England 
and the Government Chief Scientific Adviser
so where does that leave us? 
why does the Government talk and act like this is a success? 


the Minister for International Trade
resigns after being found to have intimidated 
a member of the public during a dispute
the Home Secretary however has survived
bullying accusations in three Departments


meanwhile in the real world of real people
earning a living dealing with real people
a store security guard is shot dead in Michigan 
for enforcing a mandatory face mask rule
they came back to slay him apparently


the glorious dead the glorious dead


(the stats fiddlers)
the Health Secretary is insincere 
about meeting his own target 
of 100000 tests a day
by including thousands that had 
merely been put in the post
capacity over substance
targets over results
big numbers sounding good even if they're meaningless


(the deniers)
the Foreign Secretary says it is unhelpful 
to compare the death tolls of different countries 
especially as his now has the highest in Europe
despite the previous daily sharing 
of a comparison chart of countries' figures 
this graph is quietly dropped 
as touchiness and embarrassment take over
and the truth disappears more completely from view
the enormity of events beginning to oppress and depress
our country seen as the Sick Man of Europe 
but one must not forget that this 
is the group of individuals and the mindset 
that allowed Grenfell Towers to happen


the glorious dead the glorious dead


(guided by the science)
a professor who had seemed alert to the danger
resigns from a body of scientists 
advising the Government on the pandemic 
as it was discovered that his married lover
had visited him twice during the lockdown 
more evidence of hypocritical behaviour 
by our supposed leaders and educated persons
the magical thinking of an unmagical citizen


a young man from Singapore is beaten up in England 
because the attacker thought he was Chinese 
and therefore apparently guilty of being a disease carrier 
the magical thinking of another unmagical citizen


Nightingale hospitals went up in record time 
they don't seem to have been used much
which is a good thing but how many 
hospitals did our Prime Minister promise us 
in the most recent General Election campaign? 


our suppressed fatality total creeps ever closer to 60000
which was the number of UK civilians killed in World War Two 
this period of history we're living through is a kind of war
but not the kind the politicians allude to


the glorious dead the glorious dead


and after a couple of months of unrelenting tragedy
it's revealed following an investigation
by a newspaper and a TV news show
that there's a monumental warehouse 
somewhere in brownfield England
a PPE palace stuffed 
full of 62000 pallets of the stuff 
ready for a major health emergency
some of its aisles are blocked 
with forklift trucks unable to access these 
one former employee went on record to say
that it would take all night to load just one van 
thank God the Army was on hand to sort it out


funny how this was kept quiet 
in the seesawing debates on this matter
had they forgotten about it despite paying 
over £10 million a year for this storage facility?
who is responsible for this and other omissions
and where did we lose our country?


the glorious dead the glorious dead