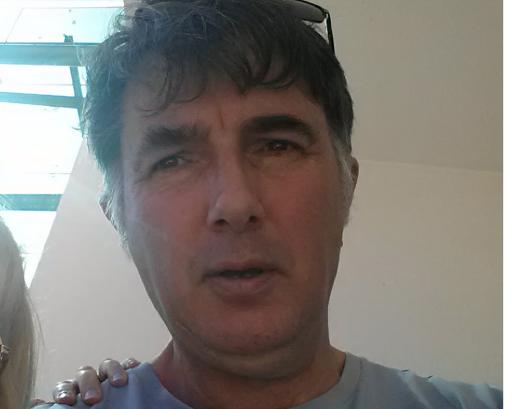 2017-09-22
By: Paul Steffan Jones AKA
Posted in: Guest Articles
He could almost hear his late father say "there's nothing on the telly!", mimicking some long gone radio presenter.  So right, whoever it had been.  D switched off the TV and threw the remote at the wall, missing the framed photograph of his disapproving parents peering down at him.  A snort of disgust blew through his untrimmed nostrils and the room plunged into a post-entertainment gloom.
He climbed the narrow stairs carefully, not letting the arthritis get the better of him. In bed, he tried to weigh up his options now that he had been out of work for a few months.  Despite having the word "communication" in his job title, he could not communicate, at least not in the way his employers wanted.  They had no quarrel with the technical excellence of his labour but the distance he seemed to put between himself and his colleagues, his managers and the customers meant that he was unlikely to survive an appraisal system that placed more importance on bland personalities and blind obedience to bizarre work targets than in actual performance.  
When they told him that he was surplus to requirements, he stole from the bank accounts of the board of directors.  This was a pragmatic move in his way of thinking.  Vengeance had been exacted against an employer that had never understood him, never tried to understand him.  Also, as the Welfare State had been dismantled a few years ago, he really did need the money.
He was bored of a life of emails, liking, sharing, live chats, help desks, activation codes, usernames and passwords. Spam mail was the highpoint of his day.  He had created an online fake identity and gently berated officialdom in this guise.  Thoughts of bitterness and rebellion churned his mind.  Listening through earphones to an early rock and roll album, Hüsker Dü's Warehouse: Songs and Stories , he fell asleep.
He woke in the middle of the night with a start.  An idea had taken hold of him, a method of registering his contempt for a self-satisfied, self-congratulatory world and providing his own home entertainment. He chuckled, went into the garden, and, by torchlight, unlocked the many padlocks that secured the large metal, single storey structure that abutted the house next door.  This had originally been a storage container and the legend Findus Crispy Pancakes was still visible on its side though faded now and invaded by ivy.  He turned on the lights and surveyed his workshop.  All seemed in order and he swung carelessly on his chair, dreaming.
D spent several weeks perfecting his technique, making adjustments to computer programmes and hacking into the production departments of those broadcasting companies that interested him the most.   His equipment was linked to a 25 metre high antenna camouflaged among a group of plane trees that shielded the building from curious gazes.
One damp autumn Sunday early evening, he was ready in his lair, tuning in to his target, a particularly decadent antiques TV programme.  His software scanned the fawning over antiquities, and each time the word "worth" came up, it inserted the word "nothing" as a replacement to whatever immediately followed.  He giggled, happy that the slowed-down, anonymous voiceover had succeeded, at least in the local transmitting region.  It was pure comedy, observing so-called experts smugly pronouncing on the various items that members of the public had brought hopefully to the location and the delighted response by them to the revelation that their treasures were in fact worthless.  The show was taken off air when the remix was noticed and D shut down his apparatus to minimise the chance of being detected.  He allowed himself a little dance of celebration, then sat down, embarrassed by his unusual display of emotion.
The following day he bumped into his neighbour whilst retrieving his wheelie bins.  Ilyich was upset as the police had called that morning and had searched his house on some unspecified security matter.  He ran a small business from his home, dealing with communication solutions.  D was even more convinced that the authorities were clueless.  An apology was issued by the producers of the show, explaining the incident away as a technical hitch and there were numerous complaints from outraged viewers. In a news report, the head of the Security Service described the "nothing incident" as a cyber attack, an assault on the right of the ordinary citizen to enjoy without interruption a "national treasure lovingly crafted by the greatest television industry in the world". The game was on.
D laid low for a few weeks, studying, mixing audio tapes and boosting his mast.  He decided that he would next activate his "studio" for a late night screening of the vintage movie First Blood on the lesser known Testosterone network.  He managed to replace the vocal of the character Colonel Trautman (Richard Crenna) by overdubbing it with excerpts from the opera songs O Sole Mio and Lolita, Serenata Spagnola in the scene in which he enters the command tent set up in the search for his former soldier, the fugitive John Rambo (Sylvester Stallone).  The dialogue of the sadistic Sheriff Will Teasle (Brian Dennehy) in this exchange was altered to a touching admission, in a shrill voice, of his undying romantic love for his quarry though the face and body language spoke of revenge, hunting dogs and hatred of outsiders .  This was a more ambitious act of civil disobedience and usurpation and D felt that he had actually improved one of his favourite films with his slick, competent and imaginative editing.  There was little feedback to this intervention due to the lateness of the hour and the irrelevance of the film.  However, some enthusiasts had noticed and an online cult emerged, seeking to unearth similar occurrences by trawling back through thousands of hours of films, good and bad.
Over the coming months he paid close attention to the domestic political scene, especially the vocal styles of the Cabinet members.  When the tragic story broke of fourteen slaves dying in a fire at their accommodation, he sensed his chance.  He would expect from the Home Affairs Minister, Ms Serena Todd, a suitably solemn, studied response to include a rejection of the growing practice of slavery, a commitment from the Government to stamp it out again.  But when her statement was repeated in a later bulletin, he had inserted the sentence "of course, we don't care about the lower orders..I would love to have slaves working on my estate.."  The broadcast was cut almost as soon as it began but it was too late.  Even though it was apparent that she had little control over the hijacking of her interview, she had been made to look silly and, in some people's view, honest. Todd resigned that night.  Riots had broken out in six major cities, many districts were ablaze and a mob had cornered the family thought to be the owners of the dead slaves in a secluded part of the Eastern sector, lynching them from their own apple trees.
D sat back, wide-eyed at what he had unleashed, taking in the breaking news bulletins on a bank of monitors.  He opened a bottle of champagne and raised his glass to the assembled TVs which at that moment switched to a Security Service spokeswoman announcing that they were close to making an arrest on charges of terrorism, inciting insurrection and theft of intellectual property.  D froze, spilling his drink when there was a loud banging at the door and Tech Police forced their battering ram into his shed, his world.  As the handcuffs shut, he went into a kind of fit, curling into a tight ball, speaking in tongues with guns pointing at him and the cameras rolling.
...