Madoc Books and Documentation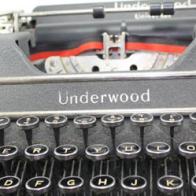 02/15/16 09:34:47PM
@gaabi
Posted by gaabi on January 21, 2009 at 2:23pm in Madoc
In this discussion I want to post good books on Madoc and links to or pix of documentation.
John Good recommended Ellen Pugh's Brave His Soul: The Story of Prince Madog of Wales and His Discover...
which is there on Amazon and I ordered a copy of that.
Ceri recommended Gwyn Williams' Madoc: The Making of a Myth (Oxford Paperbacks)
---
Replies to This Discussion
.
Reply by Fionnchú on January 21, 2009 at 5:44pm
Look up "Absent Minded Prof'" with his Amazon US "So You Want to...Read About" list on "The Legend of the Lost Welsh Colony in America." Richard Deacon's 1966 "Madoc & the Discovery of America" is featured here in the reading list as encouraging its factually grounded Mandan ties. Other titles mentioned incorporate fiction into their reimaginings of what may have transpired. Also link there to an entry for Paul Muldoon's book-length poem "Madoc" and my 2005 Amazon review. Rate my musings on it if you'd like!
See for related claims for pre-Columbian European settlers: The Atlantic Monthly , January 2000. Marc A. Stengel. "The Diffusionists Have Landed" .
Reply by Fionnchú on January 23, 2009 at 12:02pm
Thomas Stephens in 1858 wowed the neo-Druidic establishment and angered the Eisteddfod Fawr Llangollen with his essay that debunked the legend with his "scientific" approach to the tale's foundations. Emyr Humphreys narrates the event well in "The Taliesin Tradition" (144-47, 3rd. ed. 2000). Stephens' essay has been scanned into an internet archive from its 1893 edition; plenty of typos and ugly formatting remain. "The Discovery of America in the Twelfth Century by Prince Madoc ab... .
Reply by Hanes Cymru on February 2, 2009 at 11:19am
Look at the library pages on the intranet at www.bangor.ac.uk . If anything listed there is of any use then let me know and i can copy it up onto the internet. The university has got a massive Welsh library so there should be something there