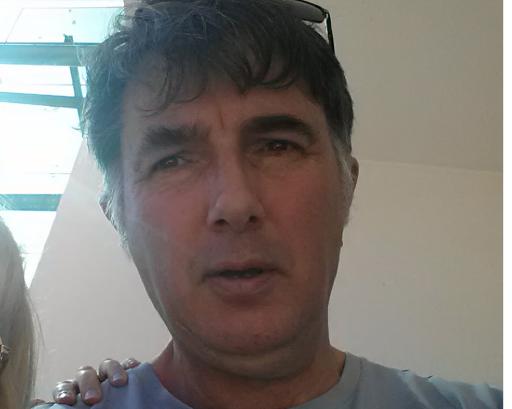 Category: Wales Miscellany
By Paul Steffan Jones AKA, 2017-04-20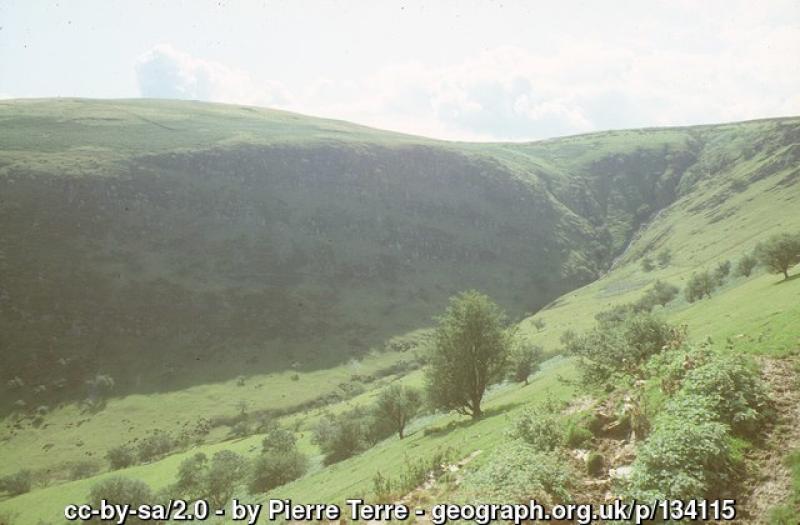 ---
World war by its very definition touches many people in many places. Those tending the tranquil slopes of Mynydd Epynt and Mynydd Bwlch-y-Groes in Breconshire in late 1939 could have been forgiven if they thought that the war with Germany would not trouble them much especially as their's were reserved occupations that made them exempt from conscription and their produce would be needed in the war effort. However, to their horror, the War Office requisitioned their homes in order to establish an artillery training range in preparation for the fight against Hitler and his allies.
The process of official notification and the lack of consultation was marked by an authoritarian approach. Epynt was a largely Welsh-speaking area and Welsh language newspapers were vocal in resisting this move.There was, however, little real support from other newspapers in Wales. The only organisation to make a sustained resistance to the evictions was The Committee for the Defence of Welsh Culture who attended a meeting with Lord Cobham, Assistant Secretary for War, along with farmers' representatives, MPs, and members of Breconshire County Council. The Government did not change its mind.
219 people were ordered to leave by 1st June 1940, exiting in carts with what they could carry. They never came home. 54 homes, a school, a church, a public house, and farmland were abandoned to create SENTA, the Sennybridge Training Area. One farmer was said to have "cried himself to death" on being evicted from the farm his family had worked for generations. It was reported that many of the middle aged farmers died relatively soon after being ejected from their farm houses. One continued to return to maintain the cemetery until 1985, travelling by bicycle, carrying a scythe and putting flowers on lonely graves.
Landowners were allowed compensation for the loss of property but the removed population received no support from the state in obtaining new accommodation, employment or schooling. Some managed to settle near their former homes but the community that had enjoyed plygain, the eisteddfod and the co-operation of their neighbours was broken up. Their fields became target practice ranges and their ploughs were replaced by howitzers. Their buildings were blown up and superseded and parodied by the construction of a mock German town in the 1980s to better simulate fighting Soviet soldiers in an urban conflict.
Many now regard this official action as theft and ethnic cleansing. In this single act of military expediency, the boundary of Welsh-speaking Wales was pushed 15 kilometres westwards.
Epynt means place of horses and it was once an area renowned for that animal. Occasionally, a stray horse would wander into the militarized zone following some half-remembered track-the last one to do so in 1954 was shot.
The memorial inscription at the site of the ruined chapel reads:
He shall judge between the nations, and shall decide for many peoples; and they shall beat their swords into ploughshares, and their spears into pruning hooks; nation shall not lift up sword against nation, neither shall they learn war any more. ( Isaiah Book 2, verse 4)
Or in the language of the original custodians of that landscape:
Ac efe a farna rhwng y cenhedloedd, ac a gerydda bobloedd lawer; a hwy a gurant eu cleddyfau yn sychau, a'u gwaywffyn yn bladuriau; ni chyfyd cenedl gleddyf yn erbyn cenedl, ac ni ddysgant ryfel mwyach.
...
By Paul Steffan Jones AKA, 2017-04-13
Welsh Serial Killers
---
I grew up in a small village in West Wales. The nearest railway line had been discontinued two years after my birth and the motorway never got close. My best friend was the son of a Nonconformist Minister of Religion. As we were gradually shaped into nervous rebellion against our parents and the chapel, we became sucked into the darker regions of counter culture. We were especially interested in the Charles Manson story and quickly became aware that our little country seemed not to feature such a monster. Perverse pubescent punks that we were, we bemoaned what we saw as a qualification lacking in the nation we imagined we were living in and for.
We grew up, we grew apart as assassins shyly made their entrance onto the stage of national horror:
Joseph Kappen was born in 1941. He raped and killed 3 teenage girls who were hitch hiking home from nights out in Swansea in 1973. He escaped justice but his body was exhumed in 2001 for DNA analysis which identified him as the perpetrator, the first time this procedure had been performed on a previously interred corpse. The newspapers at the time of the attacks referred to the unknown assailant as The Saturday Night Strangler . Kappen had worked as a driver, a bouncer, and a "hobbler" in the black economy, and had a number of convictions for burglary, assault and car theft.
Lt Commander Neil Rutherford, DSC and bar, was born in 1922. He killed 4 people in The Red Gables Hotel in Penmaenmawr in 1976, his victims his former employer, her daughter and son-in-law, and their family friend from Texas. Rutherford had worked as the hotel's gardener and had served in the Royal Navy during World War Two and the Korean War. After leaving military service he had taken over his father's company before it was liquidated. Death by shooting with a handgun-he killed himself with it after setting fire to the building. Strictly not a serial killer as the murders did not happen over an extended period of time-the end result is the same.
John Cooper was born in 1944. He too killed 4 people, in Pembrokeshire, a millionaire farmer and his sister in 1985 (he set fire to their home) and a tourist couple on the county's coastal path in 1989. He appeared in the TV show Bullseye which helped in his later identification. Death by sawn-off shotgun. He won Spot The Ball in 1978, an amount worth about £400,000 in 2017, but soon spent that money on gambling and drinking. Following this, he began a career in burglary which resulted in him serving a 10 year prison sentence starting in 1998. He was also convicted of assaulting a group of teenagers, raping one of them. He had worked as a farm labourer and claimed Social Security benefits.
Peter Moore was born in 1940. He killed 4 men in 1995 in isolated locations. He was the owner and manager of a number of cinemas in North Wales but his business was failing at the time of his offending. Death by stabbing. The press dubbed him The Man in Black and he was described as the most dangerous man ever to set foot in Wales at his trial in 1996. In prison, he befriended Harold Shipman, a former GP and Britain's most prolific murderer.
David Morris was born in 1959. He was convicted of killing 4 members of the same family, all female, aged 8 to 80, in Clydach in 1999. Death by blunt force and, once again, their home was set alight. He has always protested his innocence and DNA found at the scene did not match his. Initially, members of South Wales Police were interviewed in connection with this massacre. Morris had worked as a builder.
Sex, money, rejection, jealousy and power were among the motives in these slayings which occurred all over Wales, at rural as well as urban locations. The backgrounds of these offenders vary considerably but their choices were uncannily similar despite the perceived advantages of some of them.
The first act of the United Kingdom Government in the year when these outrages began was to join the European Economic Community. In 1999, when this particular sequence of crimes ceased, the National Minimum Wage was introduced, Jill Dando was assassinated on her Fulham doorstep, and, on that terrible day when Doris Lawson, her daughter Mandy Power and granddaughters Katie and Emily met a bloody end in a burning house in Clydach, the Millennium Stadium was opened.
This slaughter commenced as we bored boys entered our teenage years. We should have been more careful what we wished for...
...