Talking Potatoes - Two Recipes From Gillian Morgan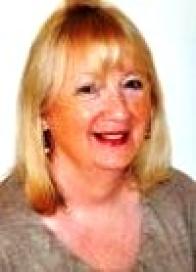 03/24/14 09:39:28PM
@gillian-morgan
Comment by Gillian Morgan on September 6, 2011 at 2:00pm .
---
Talking Potatoes: I've always had mixed feelings about the calorific effect of potatoes onthe body.
I marriedsomeone who loves potatoes above all foods next to bread. Petereats potatoes in moderateamounts each day and has never had to worry about his weight.
The general feeling about potatoes is as long as you don't ladle too much gravy over them, or butter them excessively, you can eat them and not feel guilty.
Now, I have read Dr Atkins and he says a baked potato is converted into sugars by the body, so beware.
New research says potatoes can be a valuable aid to reducing blood pressure, if eaten twice a day, and they donotcause weight gain.You are allowed up to eight small 'tatws' a day.
Remember, though, no butter, ketchup, gravy oroils. Cook with their skins on, in the 'popty ping' (microwave).
The skin contains vital ingredients for lowering BP.
I like to stuff the skins of potatoes with guacamole and salad.
An avocado is high in various oils, but they're 'good oils' so I eat one a week, usually.
The 'Potato Pudding' is a simple recipe but it came from a prosperous farm.
This particular recipe book includes a dish called 'Porcupine Pudding' and, by chance today, I came across a 'Tortoise Pudding' recipe.
Yes, my reaction was the same as yours.
I came across this recipe recently. I found it in an old handwritten Pembrokeshire recipe book. The quantities given were on the scrimp side and I prefer to make generous amounts of food. When I cook, I like the family to have a reasonable portion so I've tinkered with the quantities for the sake of improvement.
.
Potato Pudding
.
Push two pounds of mashed potatoes through a fine sieve. Beat in two ounces of unsalted butter.
Take4 eggs and separate the whites from the yolks.
Whisk the whites with a pinch of salt until stiff. Whisk the yolks with 4 tablespoons of double (heavy) cream.
Take the grated rind and juice of 2 lemons and add to the yolk mixture, plus3 tablespoons of moist brown sugar.
Beat the egg-yolk mixture into the potatoes and when well combined, lightly spoon in the whisked whites.
Place in a buttered pie dish and bake in a moderate oven for half an hour or until it puffs up into a golden cloud.
I would make a raspberry sauce, (fresh or frozen fruit) to serve with this and some pouring cream.
Serves 4 or you could stretch it to 6 portions but I hate teeny tiny portions.
I don't know if members have come across 'Tatws Popty', which translated means 'Oven Potatoes'.
.
Tatws Popty
.
The way I make this dish is to layer slices of raw potatoes in a deep ovenware dish. Sprinkle the layers with salt, to taste. You might like to add some finely chopped onions, too. Moisten with a cup of hot water.
On top of the potatoes, place one lamb or pork chop for everyone who's going to eat.
Place dish in the middle of a moderately hot oven. After half an hour, turn the chops and continue cooking until meat and potatoes are ready.
If you have an Aga-styleor range cooker you can leave this pot in the oven on low for hours.
Serve witha green vegetable.
My feeling about this mealis that it uses a lot of oven heat. Years ago, whenmost householdshad an oven at the side of the coal fire, food was cooked for no extra cost.
What Ido is to slice the potatoes and partly cook them in water to which I have added a stock cube. I fry the chops on both sides untilthey're brown and half-cooked and then put them in the oven.
When the oven's on,I like to make a bread pudding or a milk pudding, to sit on the bottom shelf and use up the heat.
My two daughters often have a midday meal with us and we like to go for coffee first, so 'Tatws Popty' can look after themselves while we're out.
I rarely buy convenience food because I don't like the manufactured taste.
Ibuy ready made custard, though, because washing up after preparing custard is tiresome.
---