Twin Town ( Archived Material Welsh Film Club )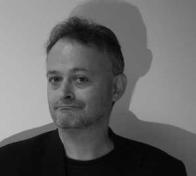 03/27/14 09:06:24PM
@ceri-shaw
Hmm!! No sooner than I posted about a Swansea-based film, a Group is created.
Oh well, what can I do, but copy my still ink-wet blurb and paste it here.
It (AC's member Paul Durbin's 'Twin Town') has Welsh actors, is set in a Welsh town, has a Welsh flag included in a scene on a famous Welsh Pier (Mumbles) in which a Welsh song (Myfanwy) is sung by a Welsh Choir.
The salient extracy from my transposed 'blurb' is here:
In Paul Durbin's irreverent 'Twin Town' , set in Swansea, the chapel at which "Fatty's" funeral rites were conducted, is next door to where I was born and raised. I often heard the organ playing from our kitchen and looked at the congregation filing past my front window.
Following on Harold's lead, I should add that it is now listed as 'Rhyddings Park Calvinistic Methodist Chapel' - though in my day, it was known simply as 'Rhyddings Methodist' - to distinguish it from 'Rhyddings Cong' (Congregationalist Chapel) and Pantygwydr Baptist Chapel which were all literarlly within a fiery brimstone's throw of my home.
I took this photo whilst on my early 2013 'Bucket List Trip'. See the blog, and the embedded links to those parts about Swansea, here: Bucket Trip
Replies to This Discussion
Permalink Reply by Lawrence Davies on

Twin Town was a great film for its time, launched the career of Rhys Ifans (and also features his brother Llr Ifans, the film was written by Kevin Allen. The film also has a cameo appearance of his brother, Keith, well known in the UK, probably less so in the US (plays the guy that turns up dead in the film 'Shallow Grave').

A Welsh favourite in the form of Brian Hibbard also appears in the film as the 'karaoke king' Dai Rees. Brian popped up all over the tv over the years, including appearances on Eastenders and Coronation Street. He was also the founder of the 'Flying Pickets' cappella band, most of all he was a superb comic actor. Years ago I used to live a few streets away from Brian when he lived in Cardiff, and was a much loved local character. Below is a clip from one of his appearances with the 'Pickets' when he was on 'Top Of The Pops'.


http://youtu.be/F139hh2LPz0
Permalink Reply by Philip evans on

Absolute classic film....a couple of my mates can recite verbatim some of the lines...time that other films of this genre are made.....I have written 146 stories in similar fashion waiting to be read....but this like the 1970s grand slam with Windsor Davies are not only filled with nostalgia but classic humour from a by gone age....love twin town...genius and so funny....boz