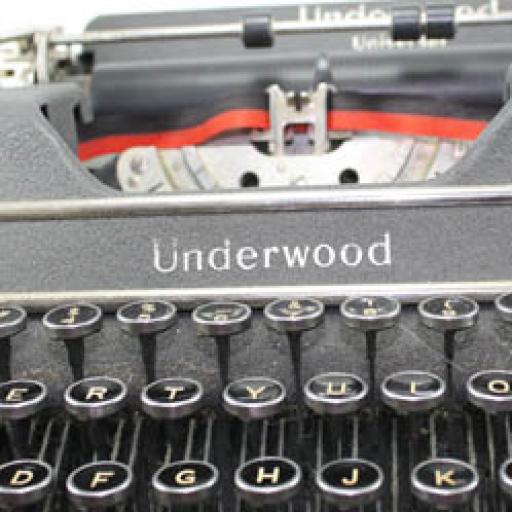 Stats
Blogs: 288
events: 50
youtube videos: 43
images: 56
Invitations: 2
Groups: 2
videos: 1
An Interview With Welsh Artist - Vyvyan Davies

2017-10-09
By: gaabi
Posted in: Art
Shipwreck at Morning Light – Cefn Sidan, Pembrey from the Vyvyan collection
---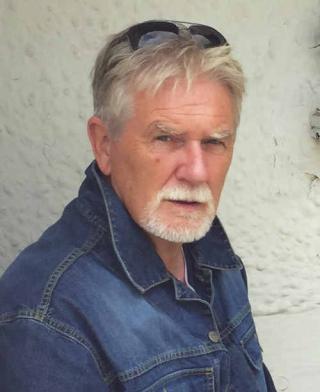 AmeriCymru: How would you describe your work? If you had to choose a genre, what would it be?
Vyvyan: It is a well known fact that Wales is a truly beautiful country with majestic countryside and breathtaking coastline. Most of my work is based on seascapes although from time-to-time, an occasional countryside scene will capture my imagination. Living by the sea with a splendid view overlooking the Gower Peninsula, painting coastline scenes provides me with the "passion" to paint.
The overall style of my work can be described as contemporary and having practised as a graphic designer, my profession has provided me with a strong structural approach to my work especially with the use of colour, composition and technique.
AmeriCymru: How did you evolve as a visual artist, did you have particular influences or was it just more organic? What was your education as an artist?
From very early days, I always knew that art would play an important part in my life. As my education progressed, art became my favourite subject in school and I was extremely fortunate to have the support of my art teacher Wally Jones, who encouraged me to develop my interest in this subject.
Between 1966 & 1968, I studied graphics and fine art at Llanelli School of Art. My fine art lecturer was the well known Welsh artist, Tom Nash. He was greatly influenced by the renowned Welsh artist, Ceri Richards and on numerous occasions, Tom Nash demonstrated the style and contemporary approach Ceri Richards adopted to his work. This obviously left a lasting impression on me and to some degree, has had some influence in the way I approach my work.
During the two year period at the Llanelli School of Art, I also participated in a graphic design course which I enjoyed immensely and found that both these courses provided a perfect blend which has remained with me to this day. My lecturer in graphic design Howie Jones provided me with the platform to develop a keen awareness in graphic design.
Following my Pre-Dip course at Llanelli School Art, I went on to study graphic design at Ravensbourne College of Art & Design between 1998 - 1971. I qualified with a First Class Honours and then my career in graphic design commenced with a London Advertising Agency.
---

---
AmeriCymru: What media do you work in? Do you mix your own paints and pigments? What do you use?
Vyvyan: I tend to work mostly with oil paints as I generally paint with a palette knife on a large format canvas. Apart from the odd watercolour and acrylic, the majority of my work tends to be in the medium of oils and on average, I use a maximum of six colours to achieve the tone of colour for a painting and I never use black paint. Instead, I always use Pain's Grey
AmeriCymru: How do you usually choose your subjects, is it planned - "today a seascape" - or more that you see something and it grows on you or you have to recreate it?
Vyvyan: My work ethic allows me to choose a suitable subject matter weeks in advance. Once I have a subject matter in mind, the planning of when to paint will largely depend on my work commitments with graphic design commissions. When a slot in my programme of work is made available, I make the most of the balance between fine art and graphics.
AmeriCymru: What is your process following the choice of subject?
Vyvyan: Planning is a crucial part of the preparation. Choosing the format (landscape or portrait), composition and styling is the first step and once I set my mind on the approach to take, I am then eager to start. If an opening from my graphics work allows me the time to commence with a painting, I'm in paradise!
AmeriCymru: Do you work mostly in a studio or en plein or both?
Vyvyan: Most of my work is undertaken in my studio as I find everything is at hand and I'm in control of the environment. Having practised as a graphic designer for nearly 40 years, I'm used to working in a comfortable studio environment. When weather permits, I go on location with my camera to photograph scenes that I can use as a reference. However, it has been my ambition to paint on location in Italy one day!
AmeriCymru: (If both) Which do you prefer and why?
Vyvyan: Given the choice, a studio environment would be my preference from the simple reason that I would be in control of the environment to work in.
---

---
AmeriCymru: What would be your ideal creating space and what would be in it?
Vyvyan: I am fortunate to have two studios - one for graphics and one for fine art. In both cases, they are bespoke and have been set up specifically for the type of work to be carried out. My graphics studio focuses on the right environment for computer work - dust-free and well structured interior - contains large format Apple Macs, library and reception area whilst the fine art studio has more of a care-free surrounding with modular display units, large flat white table, working desk and drawing board, paint cabinet, two large easels and daylight freestanding lamps.
AmeriCymru: In the studio, what do you use for visual reference?
Vyvyan: With recent advancement in technology, I now work mainly from photographs taken of various scenes and I use my iPad as a working tool to enable me to scale and view images as a whole or in sections. This is a perfect reference tool for a studio environment.
AmeriCymru: Do you have a favorite work that you've created and why is it your favorite?
Vyvyan: My favourite piece of work is titled "Shipwreck at Morning Light" (see attached). It is a large format oil painting (60in x 29in) painted with a palette knife of a well known shipwreck of "SV Paul" which beached during a storm in the 19th Century at Cefn Sidan, Carmarthenshire. The skeletal remains of the wreck emerge from the sand when the tide retreats and at certain conditions, the striking silhouette of the wreck forms a very powerful image. This is a scene which I have a very personal connection since my youth. The original which had been on display at our local Golf Club for a year has now found place in our home - as a special gift to my wife! Large format limited edition canvas print of this painting and one other have been purchased by the Golf Club and are now proudly displayed in the restaurant area.
AmeriCymru: Do you teach or collaborate on projects with other artists?
Vyvyan: As my design business his still an active profession, I haven't had much free-time to be involved in teaching or collaborating with other artists. However, I am fully aware of the need to do so and it is one of my ambitions to form an Art Centre whereby local people can be encouraged to show their talent. I have met a number of local people since I moved to this area who are interested in art and with some support, I am sure that this dream of mine can become a reality.
---

---
AmeriCymru: If you had advice for a young artist, what would it be?
Vyvyan: Based on experience, I would advise young artist to find a way in developing their talent. Whether it is through education, visiting art galleries, seminars, art is a special gift and one must capitalise and built on this opportunity and find the passion to move forward.
AmeriCymru: Do you paint commissioned pieces as well?
Vyvyan: I have produced some portrait work but I tend to stick to my personal plan. There is so much more painting I want to do which leaves very little time for special commission pieces to be undertaken.
AmeriCymru: Where can people see your work?
Vyvyan: For the majority of people, my work can be viewed on my personal website vyvyancollection.co.uk I have exhibited in galleries in London and Cardiff but I have found a niche to display my work in an environment that complements my style of paintings. Currently, I have furnished two of the top restaurants in West Wales, the Coast restaurant in Coppet Hall, Saundersfoot, Pembrokeshire and the Beach House restaurant, Oxwich Bay, Gower. In addition, I have a selection of work displayed at the luxury hotel, The Grove of Narberth in Pembrokeshire.
AmeriCymru: Any final message for the readers and members of AmeriCymru?
Vyvyan: Readers and members of AmeriCymru can hopefully relate to some of my work. Through some of my paintings of landscapes and seascapes of Wales, "Hiraeth" can fill some of people with national pride for their homeland and "a longing to be where one's true spirit lives - a place and belonging."