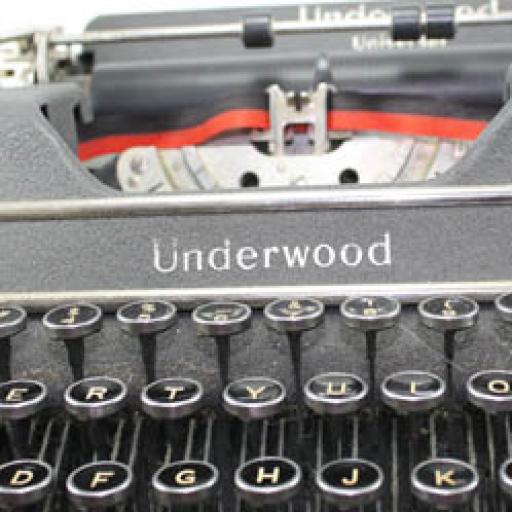 Stats
Blogs: 288
events: 50
youtube videos: 43
images: 56
Invitations: 2
Groups: 2
videos: 1
More on the Hay Festival 2016, "Imagine the World"

2016-06-02
By: gaabi
Posted in: Book News
So, Ceri and I are selfishly enjoying ourselves very much at the Hay Literary Festival and I wanted to share the festival's press release, so people who haven't heard of it or don't know much about it can find out more, below.  We found that, in addition to the regular festival, they've also put on two more events collectively called "How the Light Gets In," a music event (in its second year) and a philosophy event(in its eighth year). So far we've walked all over, got to talk to Owen Sheers and Chris Keil and Alan Bilton, made it to a few events and bought some books and we saw Tony Robinson ( Black Adder and Time Team ) standing there thinking about what he was going to do next and we (ok, I) mightily refrained from racing over like an idiot squealing "Baldrick!! Baldrick!!!!!" and ruining his day.
Without further ado, Hay's press release:
Imagining the world at Hay Festival 2016
In a year of literary landmarks (Shakespeare, Cervantes, Brontë and Dahl), and on the eve of the EU referendum and US election, Hay Festival 2016 (26 May–5 June) brings Nobel Prize winners, novelists, scientists, global leaders, historians, musicians and comedians together in discussions and celebrations across more than 600 events in Hay-on-Wye, Wales.
The programme, announced today and available in full at www.hayfestival.org , is diverse, pertinent and illuminating, featuring global leaders, thinkers, established talent and rising stars from across disciplines.
Hay Festival Director, Peter Florence, said:
"These are the writers and thinkers and entertainers who thrill us this year. These are the women and men who inform the debate about Europe, who are adventuring in new technologies, and who are broadening our minds; and here are the lovers of language who cheer the celebrations of William Shakespeare, the greatest writer who ever lived – the playwright who understood most about the human heart."
From stage and screen, Oscar winner Sam Mendes will discuss his film-making; Russell T Davies talks about his latest project alongside actress Maxine Peake , who also appears with Paapa Essiedu to discuss Hamlet; legendary screenwriter Andrew Davies talks about his adaptation of War and Peace ; Jojo Moyes previews the new film adaptation of Me Before You ; the stars of Poldark appear; and actor Brian Blessed , travel legend Michael Palin , and music superstar Tom Jones discuss their careers. Plus Letters Live returns with a cast comprised of Olivia Colman , Tom Hollander , Louise Brealey , Toby Jones , Mark Strong and Kelvin Jones .
William Shakespeare is celebrated across the festival site with events starring leading figures from books, stage and screen. Simon Schama, James Shapiro, Germaine Greer, Gillian Clarke and others discuss his impact, while Howard Jacobson, Jeanette Winterson, and Tracy Chevalier discuss their recent retellings. See #TalkingaboutShakespeare for details of more than 80 events.
The festival's own commemoration, a special project linked to the 400th anniversary of the death of Miguel de Cervantes, will be unveiled in a special event strand – Lunatics, Lovers and Poets – led by Salman Rushdie , Kamila Shamsie , Valeria Luiselli and Juan Gabriel Vásquez . Outside the festival site, Hay Festival: Talking About Shakespeare is a digital platform sharing ideas on Shakespeare in this anniversary year, with a wider audience.
Three weeks before the 23 June EU referendum, the festival places a magnifying glass on the main issues, with discussions led by former Labour Prime Minister Gordon Brown ; former Greek Finance Minister Yanis Varoufakis ; former Bank of England Governor Mervyn King ; and former advisor to David Cameron, Steve Hilton . As ever, the festival also incorporates a wider global affairs strand, with the US election, Russian resurgence, and the Middle East looming large, led by panellists including: Nobel Literature Laureate Svetlana Alexievich , former deputy head of NATO Richard Shirreff , former head of the CIA and NSA Michael V Hayden , and Iranian human rights lawyer Shirin Ebadi .
From radiation to ribosomes, a range of prize-winning scientists offers a look at the frontiers of our discovery. Nobel Prize-winning chemist, Venki Ramakrishnan , gives the Royal Society Lecture, on unravelling the ribosome; science writer Kat Arney talks about the language of genes; Hannah Crichtlow explores the depths of the human brain; and Professor Timothy J Jorgensen gives the story of radiation. The first female winner of The Royal Society's book prize, Gaia Vince , charts our new geological age: the Athropocene; and Marcus du Sautoy discusses the limits of what we can know, in the John Maddox Lecture.
Stars from book and screen celebrate the great outdoors, including Kate Humble , Monty Don and Chris Packham , while the past is revisited in talks from Tom Holland , Max Hastings , Jonathan Dimbleby , Philippe Sands and many more. Meanwhile, business leaders including BP CEO John Browne and household name Emma Bridgewater appear alongside a host of big thinkers including philosopher AC Grayling , mental health campaigner Ruby Wax , journalist Caitlin Moran and Everyday Sexism founder Laura Bates .
The backbone of the festival remains a rich picking of discussions around the best new fiction from established names and rising stars, including Salman Rushdie ( Two Years, Eight Months and Twenty-Eight Nights ), Edna O'Brien ( The Little Red Chairs ), Fay Weldon ( Before the War ), James Runcie ( Sidney Chambers and The Dangers of Temptation ), Joanne Harris ( Different Class ), Rose Tremain ( The Gustav Sonata ), Graham Swift ( Mothering Sunday ), Harry Parker ( Anatomy of a Soldier ), Melvyn Bragg ( Now is the Time ), Thomas Keneally ( Napolean's Last Island ), Valeria Luiselli ( The Story of My Teeth ), Peter Carey ( Amnesia: A Novel ), Tahmima Anam ( The Bones of Grace ), Mark Haddon ( The Pier Falls ), Jonathan Coe ( Number 11 ), Marina Lewycka ( The Lubetkin Legacy ), James Runcie ( The Grantchester Mysteries ), S J Parris ( Conspiracies ) plus BBC security correspondent Frank Gardner, who launches his debut novel Blood and Sand ; and Alain de Botton offers his first novel in 20 years ( The Course of Love ).
A series of unique pairings will also draw crowds, including Irvine Welsh ( The Blade Artist ) in conversation with 2015 Man Booker winner Marlon James ( A Brief History of Seven Killings ), and David Mitchell ( The Bone Clocks ) in conversation with Sjon ( Moonstone, The Boy Who Never Was ).
To balance the serious discussions, a rich strand of comedy and music will once again fill festival tents, with internationally acclaimed comedians taking the stage, including Sarah Millican , Marcus Brigstocke , Dara Ó Briain , Sara Pascoe , Isy Suttie , and the Olivier Award-winning improvised musical Showstoppers , plus music headlined by American singer-songwriter Suzanne Vega ; English singer-songwriters Billy Bragg and Laura Marling ; Scottish superstar K T Tunstall ; Indie rockers Turin Brakes ; and Sengalese sensation Baaba Maal . In a grand finale to our 29th festival, the Welsh legends Bryn Terfel and Rebecca Evans give a concert of solos and duets by Purcell, Mozart, Obradors, Clara Schumann, Finzi, Quilter and Meirion Williams.
A newly named children's programme – HAYDAYS – offers a range of activities and events for families and young adults led by some of the biggest names in children's writing including Julia Donaldson , Jacqueline Wilson , Malorie Blackman , Chris Riddell , Michael Morpurgo , Cressida Cowell , and CBBC's Sam and Mark , plus YA superstars Frances Hardinge , Holly Smale , Juno Dawson , Patrick Ness , and vlogging sensation Caspar Lee , who will discuss the power of social media and his unexpected life at the heart of it.
Meanwhile, the festival opens with two days of free programming for primary and secondary students, funded by the Hay Educational Trust and the Welsh Government, while the new education hub Hay Compass hosts a series of new initiatives including Hay Levels Live – a chance for A Level students to grill the experts on topics from Maths to Shakespeare.
Beyond the main stages is a whole host of activities for all ages to discover and enjoy, from the best local food and drink, creative workshops and artists' exhibitions, to a blockbuster programme of free BBC events and the opportunity to explore the stunning countryside surrounding the festival site.
For the full line-up, and to book tickets, visit hayfestival.org or call the box office on 01497 822 629.
Keep up to date with Hay Festival's news by signing up to the newsletter here or follow them on Twitter: @HayFestival and Facebook: HayFestival .
Hay Festival brings writers and readers together to inspire, examine and entertain at its festivals around the world. Nobel Prize-winners and novelists, scientists and politicians, historians and musicians talk with audiences in a dynamic exchange of ideas. Hay Festival's global conversation shares the latest thinking in the arts and sciences with curious audiences live, in print and digitally.  Hay Festival also runs wide programmes of education work supporting coming generations of writers and culturally hungry audiences of all ages. Join us to imagine the world. 
Acclaimed author, actor and writer Stephen Fry is President of the organisation; Peter Florence is Director; and Caroline Michel , CEO of leading literary and talent agency Peters Fraser and Dunlop, is Chair of the festival board.
Established around a kitchen table in 1987, the organisation now reaches a global audience of thousands every year and continues to grow and innovate, building partnerships and initiatives alongside some of the leading bodies in arts and the media, including global partners the BBC, ACW, TATA, British Council and LSE; friends of Hay Festival the Daily Telegraph, Visit Wales, Baillie Gifford, Oxfam, and Good Energy; and international partners Wales Arts International, AC/E, Embassy of Chile, Embassy of Colombia, and the Embassy of Mexico.
Hay Festival Wales takes place from 26 May–5 June 2016 in the beautiful setting of the Wye Valley. In May 2017, Hay Festival will celebrate its 30th anniversary.