Welsh Lovespoons What Are They To You?
YES it's a tradition worth keeping and I love what you've done with it, Dave.  I especially loved hearing about the spoon that a cancer patient commissioned you for her friend, to remember her by after she was gone.  I loved that. I thought it was an amazing, creative and beautiful way to offer comfort to her friend.
I told you I was going to send you some pix on how I mounted the spoon you did which Ceri bought for me and here they are - I bought a small piece of satin in a color I thought would set it off and it's currently in a cheap frame from Target but I'm making a better frame. I attached the spoon to a cardboard backing, through the satin, with translucent twist ties:
The (Intentionally) Lost Choir of the Mabinogi
Three Word Story Repository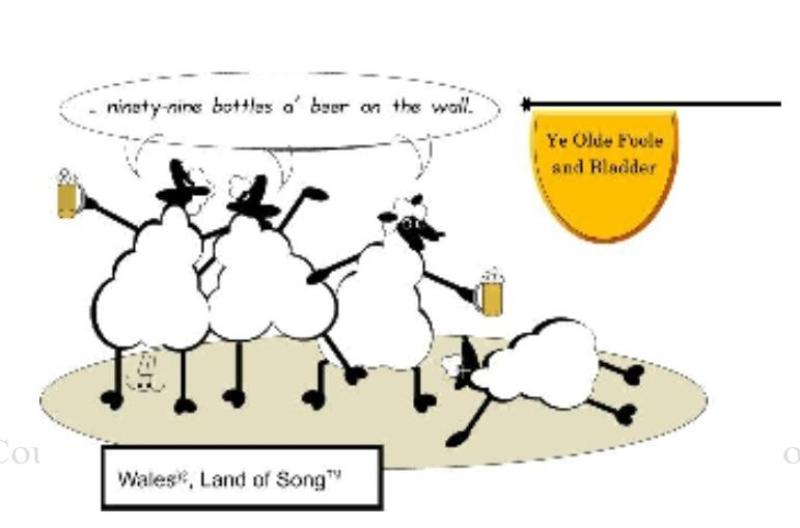 ---
Clearing his throat...passing windand raising his baton, he spilled beer on a stranger whilst singing baritone through his nose. "Cwm Rhonddal, then!" mad Ianto spluttered. The tenors smiled. While they sang, a stranger appeared, gesturing grandly. He looked like the spitting image of Jones the Voice, sang in falseto while holding his lunchbox and flask very close to Blodwen the pianist tickling the ivories. 'That's not unusual!'... for Blodwen often tickled his ivories as a sideline to raising sheep in hard times. Then Ianto, batton up each nostril, sneezed, "I've H1N1 in my left foot and now there's woodworm in my trews!' He stammered, frightened, "Send for Rentokil or start singing! Pass the penicillin and a drop of 3-in-1 oil before I lose my wooden leg." Ianto lifted his trews and the atmosphere suddenly changed! Grown men wept, women all laughed and kids ran. The dog puked, but Ianto bravely asked them all "Where's the oxygen my trews need to sustain life?"Myfanwy ran to the running shop with white petticoat dragging through mud. "Fresh trews...urgent! And make them extra absorbent ...medium, roomy and airy -chic as hell, with shocking pink!" That's Abergwyngregyn fashion!

After donning his extra large underpants, playing with Velcro on his favourite pocket straps and stretchy, secret, taupe . . . He realised suddenly -that was his very secret, blackest reason to exist! He opened the gold coloured envelope decorated with stickers -to snap bra-straps and even more juvenile perversions like farting armpits. Who wears bras?? Only crossdressers and wrestlers with sagging deltoids -and big hairy armpits, love handles and man boobs -Haystacks Mawr! Was Daddy Mawr shy? There was little he could do; a half nelson that didn't work was beyond him. But a wrestler's sweat drenched 'underpants-triple-crotch-gripper'? I like that -and peculiar 'helmet pile-driving body slams'!

Aye! It's nice to sniff the locker-room sachets containing beads of body lint and fry them with peppered, vinegared bacon, specially prepared in gray eggplant smush -good for black-eyes, but even better for tenderloins. Wait one minute! What about the tender loins of Sumo wrestlers? They work even better -especially with sushi.

The baritone bellowed, "What about the chitlings of boar before our concert just to tune an octave lower than suppressed snarl?" The falsettos suddenly shrieked like eunuchs 'til screeches ended and objects dropped; glass things fell as sopranos metamorphosed. Mixing their rallantandos, mezzo-baritones 'acappelloed' while spinning plates on conductors' batons at the same speed and pace.

Thus it ended!

The soloist opened his silky man-bag, revealing his pink and furry baton. Kinked shiny streamers adorned its tip, but the climax already occurred!

Mezzo-sopranos in miners' helmets, singing bottombass, backing gracefully away -as did choirboys nervously twisting albs -whilst reaching 'top c', intentionally cracking voices and prematurely making utterances of the last of the Mohicans and the Arcadians.

Led by "Davy Crocket" (coonskin capped crooner named Fess Parker), accompanied by red skinned aborigines with dark dangling didgeridoos covered in Welsh dingo dog skins lined with black and white pelts of slaughtered nuns covered with monks habits, they chanted and flagellated.

With their pockets full, the aborigines filed corpus absentium papers!
updated by @gaabi: 12/11/15 09:15:34PM
The Welsh Chef ( Archived: Complete )
Three Word Story Repository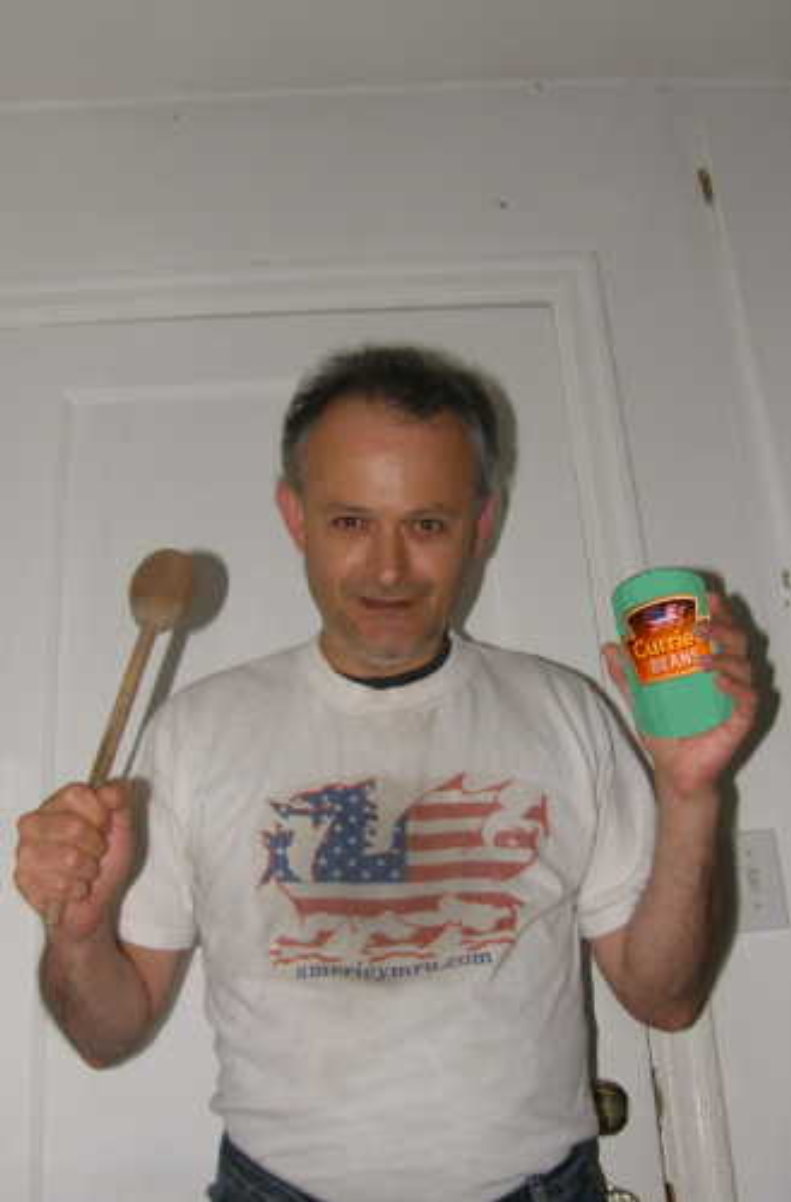 Started by gaabi on Oct. 1st, 2009 at 12:55 pm in Three Word Story Group
---
The Welsh Chef prepared his best. Searching for ingredients he left home, spoon in hand, and fell into loutish cooking ways. Mixing cockles with mussels alive alive o. Steaming his whelks with some baralawr and laver bread (to be sure it was sweetened). Alas, for him, it made him fond of beans all the more. Beans on toast ...... with Welsh lamb! Flatulence soon followed and intense gurgling sent Llinos running to the ty bach . . . to knit englyns with Spanish tassels full of cynghanedd. Wind, I wonder? Always after beans he had to regrout the bathroom, buy new carpets. What, after beans? Not ordinary beans? Try kidney beans!
Meanwhile in Gdansk, Dai Walesa wondered if human beings can really swim in tomato sauce doing the backstroke. Then there began the crusade to go for a famous swimming coach, 'Dai Two lengths' the master floating 'Ponty Baths' backstroker. Toking with Michael increased his target of holding breath whilst playing trumpet under the water, but not inhaling anything other than rich smelly aromas ofstinking lava bread and Welsh cakes made from genuine Welsh place names.
They began lessons on how to coagulate cuckoo droppings for the French. Ratatuoile des Merdes, the thick brown nasty smelly stuff, is Parisian cuisine gone totally mad with whiffs of ground down walnuts! Grows chest hair all over his boney little elbows! A sudden thought! Where were the whelks? Must have been whelk napped by a lobster or a mobster a criminal crustacean! From Caswell Bay, a barrister came. A languistine lawyer, a shellfish fella, a shark like solicitor bearing briny briefs without wet wipes! A ransom note written on creamy coloured wet clothed clam chowder notepaper; using blackberry tarts for ink. Attorney Lincoln Lobster 3rd lost his briefs papers, scattering all. "Not the briefs! My best polkadot, white with dragon, Italian silk lined blazer is dirty!
I'll have to keep repeating this!! Hic Hic . . . upp, erp! What next? Rapidly regaining composure, loosening his suspenders, he dropped his accent and began his notorious gastronomic exercises snapping mackerels in their briney! Solitude; missing whelks! Now, O Beowulf, what is this? A lot of oration! Peroration! Adjudication! Baloney! I see but no sign of his quitting to use Spam in his final and Beefaroni stained menu compilation, never wiped by Myfanwy's dirty dishcloth. Linc thought, "Yaaahhhh! It's the gallows or the dishes; I must cook the books or tie the knot in my apron to remind myself how to cook boiled beef and cabbage without any bara lawr and cockles!
Cracking his knuckles crackling with knuckles? Sod those cockles! Chef rotated his half boiled cabbage and sod cockled bara lawr on his saucer with bamboo chopsticks missing his whelks which were stewing in the rice, jaundiced by turmeric.
Thus it ended! Rolled into a fetal ball and served alongside a raw, uncooked skunk cabbage, his 'piece de resistance' flopped. Then instantly he hissed, covered up the unappetizing creation now glowing radioactively in the microwave ready to disintegrate, "Blod's bloody whelks!" The moral of this cautionary tale must be digested by all culinary critics, picky eaters and gorging gluttons with extra portions and no manners avoiding any regurgitation of bara lawr or extraordinary phrases: A food tester was poisoned by lethal liver flukes playing hellish banjos out of tune and he died!
updated by @gaabi: 12/15/15 01:31:16AM
Welsh stake claim on Ohio capital !
General Discussions ( Anything Goes )
Good on you, Laura! How cool was that! Who is the other person with you in the pic?

New Welsh speakers group in Portland/Vancouver USA area
General Discussions ( Anything Goes )
Yay!! Going to join and I want to come! I think stumbling along in person with other people would help me a lot! I have big trouble with retention.

Scotland's vote
General Discussions ( Anything Goes )
I always hesitate to give my opinion on this as, since I don't live in the UK and haven't set foot there, I don't have enough information to really have an opinion. It seems weird to me to think of no more United Kingdom, which would seem to be very drastic, but what else might happen? What do the people who live in the UK think, is it likely that Scotland would completely secede or that Wales might vote to do that? What part of keeping the UK would be beneficial to Wales and what would be good about leaving it?
I kind of like the idea of what Ceri's saying, keeping the UK as a voluntary membership for purposes of defense and foreign policy - could Wales support itself financially and how could it do that? I think there are reservoirs and wind farms in Wales that supply the whole UK, could Wales charge for those and how much income could that raise? What other resources does Wales have and how would more independence change this?