To post your submission please log in and click the + icon (above right)

Adjudication from Mike Jenkins


''Rice Paper Dreams' by Krystal Song and 'Happy Birthday Marcy Lamport' by Caroline Jensen were both exceptional. I really liked both Song's stories and all of Jensen's......a real talent. I'll have to go for Krystal Song, but it's close and Caroline deserves a special mention for so many great stories.
The winner of the 2017 competition is Krystal Song.

Mike Jenkins

Read the winning entries here:- Krystal Song 2017 WCE Online Story Competition Winner


---
Congratulations/Llongyfarchiadau to this year's winner Krystal Song
The short story competition starts today. The theme of your story need not reference Wales in any way. You may submit your entry in either Welsh or English. Basically you will need to write a short story between 1000 and 5000 words in length and submit it in accordance with the rules for site members or non-site members outlined below. Accompanying graphics ARE permitted but your entry will be judged solely on its literary merit. There is a US 200 dollars (approximately 130GBP ) prize for the winner. The final submission date is Nov 30th 2017 . You may submit up to five entries.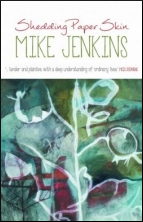 We are immensely proud and pleased to announce that in 2017, author Mike Jenkins together with the editorial board of eto magazine will judge the entries in the West Coast Eisteddfod Online Short Story competition.
Poet, story writer and novelist. Mike is a former teacher at Comprehensive school level for nearly 30 years and is now a fulltime writer and is available for readings and workshops at any time. Mike has lived in Merthyr for over 30 years and was winner of an Eric Gregory Award in 1979 and the Welsh Arts Council Young Writer's Prize in 1984. Mike also won the John Tripp Award for Spoken Poetry and the 1998 Wales Book of the Year (English section) for Wanting To Belong (Seren, 2000), a book of interlinked stories for teenagers. He was a runner-up in Academi's 2009 Rhys Davies Short Story Competition.
He is a former editor of Poetry Wales and has co–edited Red Poets magazine for many years. His latest novella The Fugitive Three centres on three young people in a South Wales Valley's estate whose stories intertwine and who, despite the odds, refuse to live lives of quiet desperation. It is fast-paced and written in a tight dialect in the third person narrative. Mike is a Fellow of Academi. Read his poem for Glyn Jones here .
Mike and painter Michael Gustavius Payne have recently been successful in an application to the Arts Council of Wales to tour a body of work across Wales in 2011 and 2012. The exhibition, currently being developed, will be titled 'Dim Gobaith Caneri', meaning "no hope like a canary" exploring ideas inspired by traditional Welsh idioms and phrases. Mike's latest book Shedding Paper Skin is a collection of poems published by Carreg Gwalch.'


---
This is an exciting opportunity for aspiring short story writers to achieve recognition and publication and we would like to repeat that there are NO registration fees. The winner and his/her work will also be featured on this site on what we hope will be a heavily trafficked page.