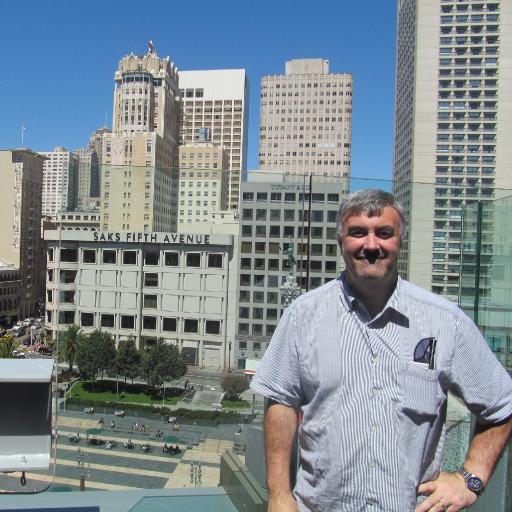 Stats
Blogs: 57
images: 31
Files: 49
Item Bundles: 9

2020-10-14
By: Philip evans
Posted in: Humor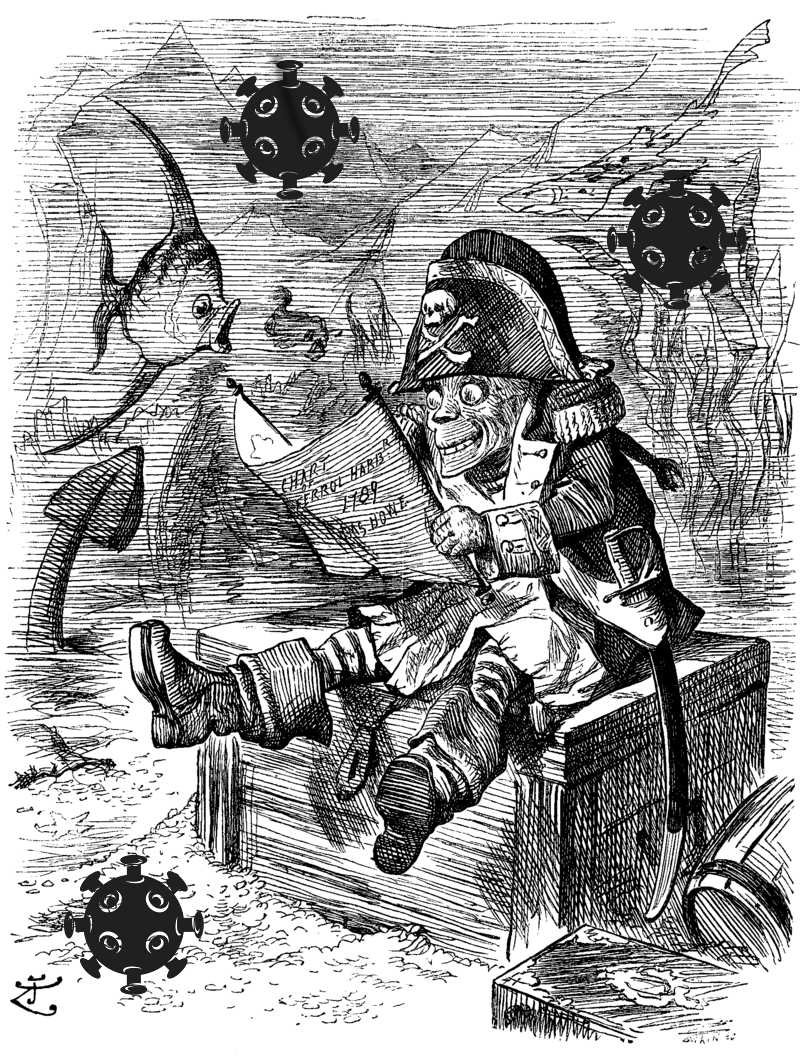 ---
"Wake up,  you selfish bastard!" said his wife pouring a cup of cold water on her husband's face.
There was still no movement from her Spouse.
Shelley Jones was beside herself with emotion.
It was a combination of anger and worry, but mostly fear at the situation she found herself in.
She had a bad feeling about booking her holiday on the Cassandra Line Cruise Ship, the Corona Vires, but now her premonition was coming true.
She had checked his wrist for a pulse and even put her make-up mirror under his nose to see if he was still breathing, but there was nothing-no sign of life from the love of her life Davey Jones.
The pair had been married for over 60 years and her spouse had promised her for decades that he would one day take her on a Mediterranean cruise around the Amalfi coastline of Southern Italy and now reality was hitting home that that he would never take her anywhere ever again, let alone on holiday.
Worse still she was frantic, as the pair had taken a chance by going on the trip of a lifetime without travel or life insurance.
It had not been economically viable, as with all their ailments, the cost of insurance was more than the actual cost of the cruise.
A gentle rap of knuckles on the cabin door broke her thought pattern and put her into even more of a panic mode.
"Mrs Jones, it's only the Ship's Steward, Camp David, checking you are both okay, it's just that your husband looked a little peaky last night at the Wild Weekend 1970's Strictly Come Dancing show!" said the crewman talking through the door.
"Everything is fine, thank you David, my husband was sitting next to the that John Travolta tribute act last night, so I guess he probably caught 'Saturday Night Fever' off him!" said Shelley trying to joke and sound as normal as possible in the circumstances.
"Good one…. replied the concerned Steward "Is he with you now?"
Shelley had to think on her feet.
"Oh no….!"
"He said he was going for a walk on the deck earlier!" replied the troubled woman.
'Strictly' speaking, it was not a lie as Davey WAS no longer with her.
Camp David thought this was odd, as for the entire journey Mr Jones had been confined to a wheelchair.
He decided he would check with the occupier of the next cabin instead.
The steward rapped on cabin door number 12 and a friendly face appeared.
"Sorry to bother you Mrs Sun but do you know if everything is okay with the Jones's next door?" asked Camp David.
"Well I think so…. said the North Korean….I am sure that I heard Mrs Jones giving orders to her husband about an hour ago….so I think everything is normal!"
Camp David left the corridor and went back to his job preparing for tonight's extravaganza in the Ballroom.
As the sound of the footsteps faded in the corridor, Mrs Jones let out a huge sigh of relief.
So did Mr Jones too, but unfortunately his was a death rattle, as the remaining oxygen left the deceased's body. 
Shelley was in a difficult predicament.
What did she do?
She had heard rumours of a possible viral infection on board ship, which led to whispers of a pandemic, which could lead to quarantine and an inevitable lockdown on the Cruise Ship.   
At that point, her biggest regret was not being able to afford a cabin on the outside of the ship, so she could have disposed of her husband's body neatly.
She didn't feel guilty about the thought, because her husband had always reminded her of the saying 'See Naples and Die' but she didn't think it was his intention to follow orders, after all he never listened to any of her commands over the last six decades, so why would he start now?
Besides, he was as much of an old trout as she was, as he loved his swimming and spent more time at his local swimming baths than Coronation Street's Len Fairclough.
Whilst she didn't want to 'go overboard' but she knew that her late husband would have to do a Robert Maxwell, otherwise she would be in real trouble.
As she sat on the bunk bed next to the corpse of her late husband, she knew deep down that he would understand and do the same for her in the circumstances.
She looked at the bag of bones that her husband had unfortunately become.
He had not quite reached his 80 th  birthday but had less meat on him than a vegan sausage.
Even during his lifetime Davey Jones had never been heavier than seven stone and people reckoned that he made his fellow hometown boxer Johnny Owen look fat.
Shelley was two years his junior and at nearly 78 was nearly double his weight.
Davey had one of those magic metabolisms that he could eat anything he wanted but never put any weight on, whereas she would only have to look at a mars bar for the calories to register on her childbearing hips. 
That's why he always looked so dashing in his bowtie and evening suit, whenever he played his violin at the Brangwyn Hall in Swansea.
He was proud of the fact that for nearly 50 years, he had been a paid professional musician, playing second fiddle only to his Wife.
Davey Jones was not quite a virtuoso, but he had supported the best that Welsh talent had to offer including Katherine Jenkins, Charlotte Church, Aled Jones and of course Maggot from Goldie Looking Chain.
But now Shelley was worried about a different kind of maggot that was appearing beneath the skin of her dead partner.
She knew that very soon the corpse would begin to smell, as just like his favourite conductor, Andre Previn and his favourite classical musician Mozart he too would soon start to 'de-compose'.  
"Roll over Beethoven!" she said aloud, as she pushed his tiny skeletal legs further back on the lower bunk, as she wondered how she could get away with disposing of the body without being put into the frame for his potential murder.
She hadn't killed him of course, but she had threatened to do so on many occasions during their marriage, especially when he had farted under the bedcovers waiting for her to detect its unwholesome aroma, before collapsing into fits of laughter.
Even now in death she could smell his unique odour- albeit strangely more palatable than his usual brand.    
The alarm clock next to the bed sounded shrilly and Shelley jumped nervously.
Unlucky cabin 13 almost claimed another victim, as Shelley hadn't taken her heart tablets with all the events of the early morning.
She remembered then that both her and Dave had booked earlier in the week to go ashore together and visit the ancient Roman site of Pompeii & Herculaneum.
It was a must for history lovers to go and witness the unlucky people in 79AD, caught in a pyroclastic flow whilst eating Anno Domino's Pizza.
Dave particularly wanted to go as he had heard that one of the dead bodies frozen in volcanic ash from Mount Vesuvius had had his boner preserved for over 2000 years.
He always said that the fellow should be recorded in the Guinness Book of Records for such a feat, as he himself couldn't last much longer than 20 minutes.
What a way to go he had marvelled.
Shelley now faced a difficult choice.
Did she fold her late husband up like a medical student's anatomy chart and hide the remains under the bed and tell everyone truthfully that her husband had 'done a bunk' or did she dress her dead husband up and try and pass him off as a living corpse?
After all she had been a talented ventriloquist back in the days when she had trod the boards of the old music halls.
It was how she had first met Davey Jones backstage waiting to go and perform her act with a camel puppet called Hump-Free.
His compliments had 'resin-ated' with her, and soon after, he played with the strings of her heart too, as the couple got married with their respective parent's permission at the tender age of 18.
Most people said it wouldn't last, but they were all now dead, so they never got to see the longevity of their marriage, principally down to the intake of secondary smoking which was prevalent in the theatres at that time.
Shelley used to have to wash her puppet weekly as it stank of cigarettes -a different kind of Camel smell.
The puppet eventually died too of nicotine poisoning.
After years of puppeteering, Shelley's next logical move was as a prostate examiner at her local hospital, she did this for two years but she then had to give up the job as it was costing her too much by way of lost jewellery.
All this time, Shelley had wanted children of her own, but as Dave was now earning more from his musical tours of Great Britain and the occasional trip to the continent, it was put on the back burner.
The road was not the place to bring up a child.
And all of a sudden at 40 years of age her body-clock had stopped ticking and that was that.
They still enjoyed practising of course, but her ovaries no longer bore neither eggs nor fruit.
"Are you ready?" asked a female Korean voice in the corridor.
Shelley knew she had to act quickly and decided to lift her husband into his wheelchair, dress him up in a carnival mask, acquired a couple of days ago on their stop in Venice and prop him up with pillows to keep him upright.
She opened the door and the suspicious Mrs Sun suddenly gagged at the smell.
Sensing the fact that her new neighbour was close to vomiting she bluffed the stink off.
"That's the last Gwyneth Paltrow candle I buy from Goop…does something smell fanny to you too?" said Shelley fronting up.
She quickly shut the door but being extremely careful not to push the corpse forward and out of the wheelchair. 
They walked in silence for a few floors until they reached the lift.
"Is there a reason why your husband is wearing that mask in this heat?" asked the Widow Sun.
Shelley wanted to punch her, but didn't want to start World War 3 with Asia.
"That's private!" snapped back the newest member of the Widow Club.
Shelley tried to distract her fellow tourist with small talk until they reached the gangway ramp.
"Are you looking forward most to seeing Pompeii or Gracie Field's holiday island?" asked Shelley.
"Where's that?
"Capri… Sun!"  said Shelley taking an orange squash from a waiter holding a drinks tray for those tourists embarking on the day trip.
Now came the tricky bit.
Keeping her dead husband upright on the slope.
She couldn't bring him down backwards, as it would be too suspicious- so she plonked a rucksack in front to wedge him in.
"I always take supplies with me when I go ashore!" she said to Mrs Sun as looked on at the roughness and speed that she did so.
There was no reaction from Davey Jones.
"Your husband is a bit quiet? …. isn't he?" said Mrs Sun.
"Are you OK indy chair Mr Jones?" she continued in broken Eeenglish.
The Welsh Widow then came out with the internationally recognised phrase used all around the modern World.
"F*** Off ….!" before adding "Short Round!" said Shelley out of the side of her mouth make it sound like it had emanated from beneath the Venetian Carnival mask.
Mrs Sun was taken aback at being sworn at and mistaken for the Asian boy character in the film Indiana Jones & the Temple of Doom. 
"Sorry for that!" but my husband helped build the bridge over the River Kwai in the Second World War and as you can see, he wasn't ever able after to put any weight back on due to the trauma!" said Shelley talking and lying through her back teeth at the same time.
"This way to the mini-bus for Pompeii & Herculaneum!" interrupted handsome Italian tour guide, Toni Belle.
Shelley fiercely resisted any attempt to help with her husband and motioned to Tony that she wanted a private word in his ear.
"My husband is a very private individual and is deeply embarrassed that he has developed late in life a flatulence problem- it is so bad he cannot stick his own smell- hence the Venetian Mask-he asked me to ask you if he can travel in the trailer instead!" said Shelley.
"This ees no possible Madame…the Polizia would… how you say pull me ….if we didda that!" replied the Italian Stallion guide in pidgin English.  
"I'd pull him!"  offered the frustrated Widow Mrs Sun.
"Mrs Sun would you be kind enough to tell Mr Belle what my room smelt like this morning!" countered the North Korean.
Mrs Sun did a Princess Diana mime of placing her two fingers down her own throat.
"If you don't believe me sniff him yourself!" said Mrs Jones in an assertive way.
Tony Belle did what he was told and lowered his head above the Welsh version of Ironside.
"F*** Off!"…." Mussolini!" said the ventriloquist.
Tony Belle recoiled not only in shock but also due to the deathly aroma of the corpse.
"Vecchia Scoreggia" he said in Vulgar Latin to the mini-bus driver.
"Okay….but only if you sitta wiv heem….I will tell the Polizia that you must have jumped on board without my knowing!" said the Italian using his Roman Nose discretion.
"What did he say?" asked Mrs Sun.
"Old Fart!" replied Mrs Jones.
"Was he referring to him or to you?" said the Korean.
"Both!" said the Welsh woman.
Having loaded both her husband and herself onto the back of the trailer and applied the brake on the wheelchair, the mini-bus set off with the other twenty tourists for the UNESCO World Heritage Site.
In the distance, the passengers could see the shadow of the volcano Vesuvius – the fiery mountain that had caused the tragedy nearly two Millenia ago.
The driver then put on his Phil Collins CD from the eighties and started singing….
"Oh oh oh… VVVV Vesuvius…. "
Mrs Jones could hear the Latin Lover's wailing from the back of the trailer and was now grateful she had chosen to be outside the bus instead.
Her husband was now literally buzzing, as lots of flies were following and landing on the dead body- just like they automatically radar in on fresh dog shit.    
As the bus swung its way around the narrow streets of the Italian Riviera, it was all Shelley could do to keep her husband upright and stop the masque of red death from slipping.
It was even worse when they arrived at the main street of Pompeii, the Via Dell'Abbondansa, as it was made out of cobbles of Roman marble.
Fortunately, the way ahead had been barred by stepping stones from that classical period to stop chariots from striking civilians on their way to the Forum or to pray at the Temples of Jove, Isis or Artemis.
Shelley let out her own silent prayer to Jupiter.
Perhaps with all these dead bodies around preserved in ash one more might not make much difference?
Shelley suddenly felt homesick for her hometown of Merthyr Tydfil, as she wheeled her departed spouse around ruined buildings, surrounded by graffiti and plastered bodies lying prostrate on the floor covered in ash.
She marvelled at the Gladiator Amphitheatre and the writing and the names of the authors from 2000 years ago.
'Vibius Restitutus slept here alone and missed his darling Urbana'
'Commodus era qui'- Russell Crowe
'Titter Ye Not'- Frankie Howerdus.
She parked the wheelchair and it's decaying occupant in Casa di P Casca Longus  and sidled out of the ancient but restored Roman Villa.
"I say….. you slinking out ……you can't leave him there…..it's not an OAP creche you know!" shouted a visiting History Professor from Oxford University.
Ashen-faced, Mrs Jones turned around and felt obliged to go back to reclaim her excess baggage.
What was she going to do for two hours with a dead body?
In the heat, the smell was starting to get worse and she had a number of evil looks off a variety of Europeans and not just because of Brexit either.
They suspected that her husband's colostomy bag needed changing.
As she wheeled her departed husband around, she marvelled at the splendour of the buildings.
She had been to the Roman Baths in Bath before but this was nothing compared to the size and layout of an entire city frozen in time.
A snapshot of living history albeit a dead one too.
Reading the graffiti and looking at the nature and layout of the buildings- little had in reality changed over the 2000 years of humankind.
There were still bakeries, public baths, independent local shops and of course amphitheatres and Forums.
The only difference was humans could frequent all of these places without fear before the Coronavirus came.
"Gottle of Geer?" said Mrs Sun offering her new friend a cool refreshing drink.
This had a sobering effect on Mrs Jones who wondered if her ventriloquist act had been rumbled by someone who looked like Eve Polastri.
"How is your husband feeling now?" asked Mrs Sun looking down on the motionless figure of Davey Jones.
Mrs Jones wanted to blurt out 'Still dead', but she knew she had to continue with the charade in the hope that the politeness of strangers would win the day.
"Better aren't you?" said Mrs Jones gently tugging on the back of the corpse's hair to give the appearance of a nod.
"Amazing place isn't it……like the land of living dead…!" said Mrs Sun.
"Yes, a bit like B&Q Store on a Thursday afternoon!" replied Mrs Jones still wondering if her North Korean shipmate had smelt a rat.
"I dumped my husband at the local refuse tip!" said Mrs Sun suddenly revealing her hand.
So did the corpse- as one of his lifeless fingers chewed off by a hungry maggot dropped onto the floor.
"Different rules in North Korea…..people disappear all the time there!" said Mrs Sun.
"What do you want?" asked Mrs Jones…."in return for your silence?"
"What do all us Johnny Foreigners ever want?…..a blue passport….NHS Health Tourism….not to have to queue for a single brand of foodstuff on a supermarket shelf…. !" replied Mrs Sun.
"How would that work….I can't get you and HIM back to the Britain through Customs now can I?" said the frustrated Mrs Jones.
"Well for starters I can help you to dispose of the body!" said Mrs Sun going from Eve to Villainelle.
"Then you report him missing and in seven years' time and we in clear!"
"Next you have to get one of your friends to marry me…Male or Female… I don't care its only one night….of course it will be a sham marriage and only until I find my feet!" she said kicking Mr Jones' left foot under the wheelchair, so that it was not spotted by any nosey third party.
Mrs Jones knew now she was out on a limb.
She wondered what the Hell disease had now killed her husband.
Was it not the coronavirus but leprosy?
If she had told him that he would die in this fashion on one of their many Poker nights, he would have thrown his hand in before laughing his head off.  
Either way she suspected that she would be quarantined for two weeks- time a 79 year- old woman could 'ill' afford to spend.
Looking up at some grey smoke puffing out of the top of Mount Vesuvius, realised she had to get a move on.
 Shelley didn't think it was a sign of them electing a new Pope in Rome.
"Let's get out of here Mrs Jones….this living cemetery gives me the creeps….!" Said Mrs Sun.
"I agree… let's go find the gift shop to buy some tape to put his foot back on and get him back on the ship!" suggested Shelley.
"There is Gift Shop?" said Mrs Sun excitedly.
"You haven't seen MUCH of the Western World have you?" replied Mrs Jones.
Back inside Cabin 13, the scheming pair had managed to avoid the gaze of Camp David on return to the cruise ship, but he had knocked on the door once again but this time with an invitation for Mr & Mrs Jones to dine at the Captain's Table.
Shelley knew she would have to find a place to store her husband until after dark, when she could help Mrs Sun to dispose of the body into the Briny Sea.
Mrs Sun was concerned as her preliminary enquiries of the crew seemed to point to the fact that the ship had CCT cameras and the latest on-board Norwegian technology which could detect a body falling overboard into the sea.
An alert would then be sent to Captain and their plot would be uncovered.
Mrs Sun had noticed that the crew stored their shiny uniforms in full size lockers on the same floor and close to one of the stairwells.
There was also an empty one with a rusty key in the lock that the sailors seemed to be reluctant to use.
It might prove a good hiding place until they could pretend that Mr Jones had been lost at sea but cause doubt over the accuracy of any technology.
Her plan was to use the locker to hide 'Jones the Bones'.
Observation had shown the on-ship stewards to be busiest between 5.30pm and 7.30pm in preparation for the evening's entertainment.  
That was the optimum time to move the body.
"It is best if you do not know where I hide him, that way, any suspicion that falls on you will enable you to pass any lie-detector test!" said the North Korean. 
On checking the corridor for people, Mrs Sun had to move fast like an Asian version of grave-robbers Burke & Hare as she single-handedly carried the sack of bones and fly magnet towards the locker.
She bundled the bony remains inside, only for it to collapse like a Ray Harryhausen skeleton warrior in the film Jason & The Argonauts.
Mrs Sun forced the key in the lock to turn with all her might and fortunately it closed shut with a clunk.
She snapped the rusty 'skeleton' key in half and look around nervously to make sure no-one had seen her doing so.
When Mrs Sun returned to the cabin not having been spotted by either crew or guest, the pair of Widows were ecstatic, hugging each other as if they were already Wife & Wife.
The finishing touch had been for Mrs Sun to place the Venetian Mask up on the top deck in one of the CCT camera blackspots, near where the sun loungers were stored overnight.
That way any investigation would assume Davey Jones would be just another statistic of a person missing from a cruise ship as the result of a freak wave or had been standing too close to the railings with sea-sickness.
After all, how much investigation would follow after the disappearance of an 80 Year- old Man missing from a ship registered to a sandbank off the shore of Bermuda?
The Alfred Hitchcock 'Strangers on a Train' plot might just work after all.
Looking like Old Rose in the James Cameron film Titanic, Mrs Jones sat at Captain Birzai's top table.
She was dressed to in the nines and wore her fake costume jewellery bought third hand from a Merthyr Charity Shop.
She was expecting quality gourmet food but was disappointed to see the appearance of fish fingers yet again.
But then again what did she expect from a budget cruise.
She was sweating uncomfortably but couldn't be sure if it was the SARS-CoV-2 virus or her guilty conscience at handing her late husband of 60 years' body to a total stranger for disposal.
"My husband's late!" she said to Captain Birzai trying to cover her tracks.
Her dinner companion was dressed all in a dark blue uniform and peaked cap with a white beard and had a tendency to wink a lot- which , a hangover from his TV advertising days.
"Where is he……in the cabin?" asked the seasoned sailor.
"He was but he said he wanted to go onto the deck to smoke one final cigarette….I didn't even realise till I came on this ship he still smoked to be honest with you!" lied Shelley.
"Do you want me to ask the Steward to look for him if you are worried?" replied the Former King of Breadcrumbs.
"David would you mind checking the top deck for Mr Jones for me?"  ordered the salty old sea dog.
"Aye, Aye,  Cap'n!" said Camp David hamming it up.
Shelley sat nervously, picking at her food and expecting at any moment an alternative cry from Camp David of 'Man- the Lifeboats'.
She assumed that was where Mrs Sun had hidden him.
She was glad she didn't know.
Camp David returned some twenty minutes later looking all flustered and this time whispered in his Senior Officer's ear.
"Speak louder man, all I can hear in my ear is the sound of the sea!" said Shelley.
"I can't find him, I have checked everywhere, the Top Deck, the Lower Deck even the Poop Deck just in case he was busy having a shit!" said the Sailor.
"What about the Cabin Man?" asked the Captain.
"Sir, I used the skeleton key to get in but there was no sign, sorry Mrs Jones but it still smells a bit funky in there, so I only had a cursory glance!" reported Camp David.
"This Corona Vires cruise ship is not the Marie Celeste ….nor are we anywhere near the Bermuda Triangle now is it?" said the Captain asserting his authority.
"Take two of the crew with you and comb the ship again and ask the Bosun to check the cameras for any suspicious events!" ordered the Captain.
"Do you think he has killed himself after years of my nagging?" asked Shelley putting on her puppy dog face that she usually used to use on her husband in the days of terrestrial television, whenever she wanted to watch Coronation Street at the same time when the FA Cup was live on the BBC. 
"Now there is no need to worry just yet Mrs Jones we'll find him!" said Captain Birzai reassuringly…"Or I'll 'batter' the entire crew!".
Fast forward to 2027 and the Cruise Ship was finally being decommissioned from the fleet.
It had sailed the World over many times, and after the acceleration of Global Warming had been even become a rescue vessel on a number of occasions, as sea level had risen to engulf large parts of London, Cardiff & Dublin.
One such mission rescued people from their passenger capsules on the London Eye in a flash flood after the Thames Barrier gave way.
The leaky Cruise Ship was now in the Mid-Atlantic heading for Northern Ireland.
It's final destination was Belfast, the port that had once been home to the ill-fated White Star ocean liner the Titanic.
After the respiratory plague that had wiped out a quarter of the Earth's population, the Corona Vires Cruise Ship had been renamed in 2020 the Black Pig.  
It's last voyage had been a pleasure cruise of the Caribbean in a reverse 'Windrush', taking rich white Caucasians overseas to visit their tax haven savings. 
"Have you finished clearing out those staff lockers yet?" shouted the First Mate, Seaman Staines.
"Not quite -just the rusty old one on the end left to go!" shouted back Roger the Cabin Boy.
"Slide me the hammer and a flat head screwdriver please!"  the youngster shouted.
The metal tools slid along the ship's floor and clattered into the now empty locker bases.
Roger, placed the flathead of the screwdriver inside the lock and hit it hard with the hammer.
The rusty old lock mechanism refused stubbornly to budge.
It hadn't opened for over seven years.
He hit it again harder this time but still the locker refused to give up its grim secret.
He angled the blade again and hit it diagonally this time.
The lock popped and the young boy was rocked by the smell that left the airtight cubicle in a rush.
"Jesus!" he said as the putrid air flew past him.
Inside the darkened recess, he could make out the shape of a skull and cross-bones.
"Look at this!"  he called to his mate.
"Do you think this is real or just a Pirate Prop?" he continued picking a bluebottle out of the gap between his front teeth.
"I don't know!"  said his colleague looking at the full skeleton as it emerged from its confines.
"What shall I do with it?" asked Roger…
"Do we tell Cap'n Pugwash?"
"Do you really want to spend an extra couple of days unpaid explaining to the Port Authorities where that came from?" replied the more experienced crewman.
"F*** No!" said the youngster
"There is only one thing for it then…Davey Jones's Locker it is then!" replied Staines.