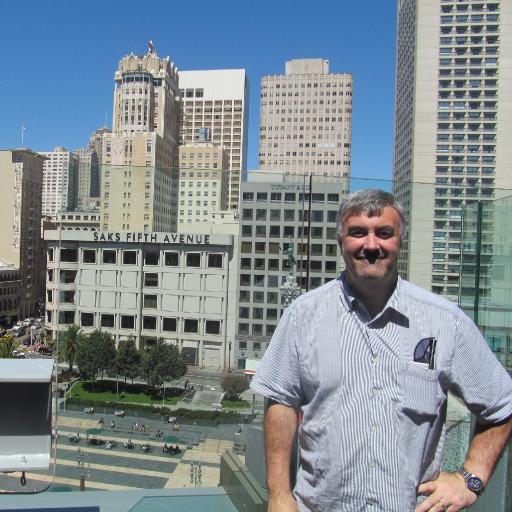 Stats
Blogs: 60
images: 31
Files: 50
Item Bundles: 9
Gran Theft Auto by Phil 'Boz' Evans

2020-05-17
By: Philip evans
Posted in: Humor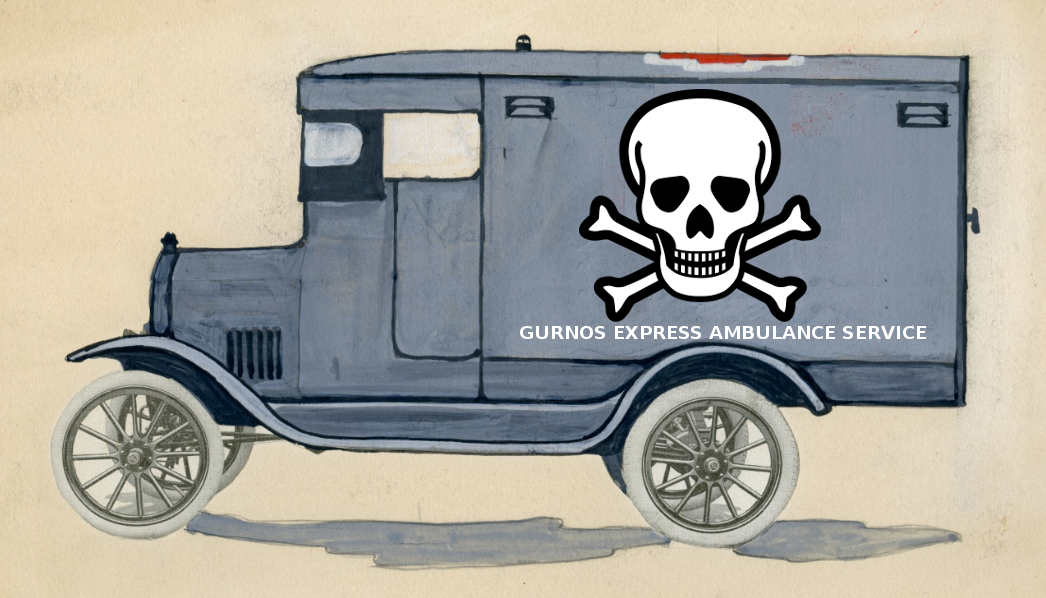 " What do you think of the wheels then?" asked Astra the professional car thief from the Gurnos.
" Nice…!" nodded his hoodie friend Elvi$, as he climbed into the front seat of the mini-ambulance.
The vehicle sped away at breakneck speed on the Gurnos Ring Road heading towards Galon Uchaf.
" Where did you get it?" asked Elvi$.
" He stole it from outside the Gurnos Home for the elderly!" said a voice from the back of the vehicle.
Astra broke suddenly and a lady with whiter hair than Philip Schofield shot forward in her wheelchair to join the pair in the front.
" Who the F*** are U?" asked Elvi$ as he came face to face with the Barbara Cartland lookalike.
" I am the lady that was being transported to the Gurnos House before this chap here stole the van!" said the octogenarian.
" My name is Mrs Ryder!" she said holding out a hand with a scented white glove for her abductors to kiss.
" You have been watching 2 much 'Downtown' Abbey Duchess…I wouldn't kiss my girlfriends ring - so I defo ain't kissing URS!" said Elvi$.
" Why Elvi$ ….surely the age of chivalry isn't dead in Merthyr?" asked the pensioner.
" How did you know he is called Elvi$?" asked Astra….
" Are you a coppers nark?"
" It is written all over his face….!" Said Mrs Ryder.
It was really WAS written all over his face …. it was in fact tattooed on his forehead….at the tender age of 14 , to celebrate the birth of his second child, young Elvi$ (real name Wilfred) had got a mirror, some Indian ink and a compass from a set one kids geometry set and tattooed the name of his real father on his forehead.
His mother had copped off at the annual Elvis Weekend in Porthcawl and had her fair share of rock that weekend.
She had been so hammered with drink that she only knew that his biological father had worn blue suede shoes.
She had remembered that specifically, as Elvi$ was nearly one of twins- in the middle of 'love me tender' it had splattered all over the suede uppers.
On reflection, Elvi$ himself had regretted using that mirror to permanently mark his forehead, as was the 'S' like the boy himself was backward.
" What do we do about HER?" asked Astra pointing at the old lady with the only thing that had ever worked in his house- his thumb.
" Don't tell her your name Astra and you might be okay!" said Elvi$.
" Shall we kill her?" asked Astra.
" Is there any point boys….I am half dead already!" interjected Mrs Ryder.
Interjected - as the two heroin addicts were busy shooting up in the front seat.
" I reckon we take her on the Heads of the Valleys Road … let her brake off and push her out into traffic!" suggested Astra.
" Yeah…would be fun watching this old dalek hitting traffic!" said the charming Elvi$.
" Didn't you have a grandmother once?" asked Mrs Ryder unconcerned with her own fate being more concerned that this lost generation of the workshy had no scruples or sense of decency.
This generation of children who had been 'dragged' up on a diet of video nasties and shoot 'em up computer games.
To them there was no 'community' …no thought for others …as they were shunned by society as being lepers….fourth generation scum who had never had a working person living in their houses.
They thought 'aspiration' meant sweating in a prison gym.
" Well gentlemen , I am not afraid to die anymore than I was afraid to be born- if anything, it will save my family the cost of sending me to a Swiss clinic so c'mn …let's get this show on the road !" said Daphne.
The two scag-heads were thrown by this comment.
" Come on what are you waiting for?…..like Tom Cruise in Top Gun ….I feel the need…the need for speed!" said Mrs Ryder.
" Sorry love…we'll all out of amphetamine…!" said Astra stunned by the reaction of the legless granny.
" Should we decide not to kill you …Have you got any money Granny?" asked Elvi$ changing tack.
" I'm a disabled pensioner from Essex way about to go into a Merthyr Care Home….what do you think?" replied Mrs Ryder.
" I try not to think ….it hurts…!" said Astra …" Nice wheels by the way!"
" The metal in the wheelchair has to be worth SOMETHING up the scrappie!" said Elvi$.
" Probably but you wouldn't steal from the NHS would you?" asked Mrs Ryder.
" He would steal from his own grandmother!" said Astra.
" Do I know her?" asked Mrs Ryder trying a captor/hostage trick to find common ground with her abductors.
" How old are you?" asked Astra.
" It is not polite to ask a Lady her age…..but I am 88 this year!" said the Grannie proudly.
" His grandmother is only 52…!" said Astra.
" Shut up…!" ordered Elvi$...."….. Just keep driving will you!"
Outside the Gurnos Home for the elderly, the oldest delivery boy in town was scratching his head.
Former Policeman, Alan Flatfoot was puzzled.
He was sure he had parked the ambulance in the courtyard five minutes ago….and he couldn't find Mrs Ryder the second of his two passengers.
He didn't think it possible she would go anywhere not having any legs while he wheeled in her friend Daisy to the Centre.
He couldn't remember if he had left the keys in the ignition or not.
He didn't want to be charged with the offence of 'Quitting' by his former colleagues.
He was starting to worry that delivering all these old people with Alzheimers disease was becoming to rub off on him….like the randy old goat Edna in flat number three.
He decided to do one last lap of the building and car park before ringing his old boys in blue.
Imagine, the stick he would get if they found out.
" Ever seen the film 'The Fast & The Furious' ? asked Astra.
" Nope!" replied Mrs Ryder.
" They are classic films about joy riding and breaking the law starring Vin Diesel!" said the driver pretending he was as macho as the Hollywood star.
"Vin Diesel….I have heard of him….said Mrs Ryder…!"
" I often pretend to be like him!" said Astra.
" You know he's gay!" said Mrs Ryder.
" No way…!" said Astra…slowing down to 60MPH in a 30MPH zone.
" Diesel …doesn't like unleaded green hose in his tank…!" said Mrs Ryder hitting the kid where it hurt- in his simple mind.
" Ever heard of Gone in Sixty Seconds?" asked Elvi$.
" No….!" gulped Mrs Ryder.
" Because once we reach the brow of this hill…that is what you will be!" said Elvi$ cruelly.
" Astra, keep the wheel straight I am going to slide between these seats and unbolt the back door to get rid of that old bitch!" he continued.
" You have forgotten one thing Sonny…they have speed cameras on the Heads of the Valleys Road…you kick me out…you will be on 'You-tube' forever…as the Granny Wheelchair killer….that would go down well in Cardiff Prison!" laughed Mrs Ryder.
Elvi$ hated being outsmarted, even if it did happen a lot.
He had a naturally 'suspicious mind' …which he thought was just a by-product of the Indian Ink.
" They don't have them on the Glynneath bank…but that is a dual carriageway anyway…the A470 Expressway it is then " said Elvi$ chucking evilly, like Chuckie the doll from Child's Play.
Mrs Ryder knew she had about two miles as the crow flew to come up with a plan.
She reckoned that Astra was 'all mouth and trousers' but that Elvi$ was much more dark and psychotic.
She tried to remember her Wren training and catching people off guard.
She hatched a plan in her mind that she would grab her attacker with both hands and judo him off the back of the moving mini-bus.
As the bus made its way towards the Rhydycar roundabout and all those clerks sleeping at their desks in the Welsh Assembly Building, there was no chance of jettisoning the old lady and her wheelchair as the road was backed up from the Cyfarthfa Retail Park park roundabout to the Rhydycar Roundabout because of road works.
" You do realise the bus is facing the wrong way for any delivery into oncoming traffic!" said Mrs Ryder.
" Wrong ….my boy here has been practising his 'do-nuts' and 'u-turns' for years around the college and other car parks….all that late night squealing and burning rubber….that's not just from the back of the Kirkhouse!" said Elvi$.
" Very soon you… and that Oasis chair will be history!" he continued menacingly.
" Oasis chair?" asked Mrs Ryder tying herself into the chair in anticipation with her shoelaces….belt strap and M&S Cardigan ….all with a granny knot.
" You getta roll with it!" said Elvi$ laughing at his gallows humour.
The van screeched around the corner with Elvi$ holding his hand up to the driver as they flew across the road bridge above P & R Motors in Pentrebach.
" Wait for it!" he said sliding past Mrs Ryder and unbolting the back doors.
" Now !" he said.
Astra spun the steering wheel wildly.
As he uttered those immortal words….Mrs Ryder pushed at the top of the rubber wheels with all her might.
She crashed into the soft shins of her abductor and he teetered on the edge of the open doors, quiff flailing in the wind.
And then he was gone.
Elvi$ had left the building , falling over the flyover and was lying flat on his back on the bonnet of the tow-truck.
There was no hope for him even if he was in the 'recovery position'.
He looked like a dying fly legs and arms flailing in the air spine completely shot.
Cars careered across the three lane highway in all directions as the van skidded to a halt and then restarted its acceleration back up the wrong sliproad.
Mrs Ryder rolled about more than an episode of 'Ironside' in the van with the doors flapping.
Astra was petrified but like a charging bull he had the intelligence to neither stop or to slow down.
Forcing cars off the road, the insurance nightmare raced up the A470, sideswiping cars and barriers alike, as he headed towards Cardiff.
Mrs Ryder knew she had jumped out of the frying pan and into the fire, as Astra was as unpredictable as the out of date box of fireworks he was originally named after.
Centrifugal force was keeping her in the vehicle alone but she knew once he broke, she would be history.
She dragged herself along the metal wall inch by inch and grabbed the little scrote around the throat with all her might forcing the scumbag to choke on his own Adams Apple.
" Here is a present from 'Granny Smith'….!" she said strangling the car thief.
Astra was so dull even though he was slowly having the oxygen squeezed out of him , he pressed the brake gently on survival instinct instead of the accelerator.
" If there is one thing I hate!" she said.
" It is someone sullying my good name…you didn't even have the courtesy to ask it….I'm Joy Ryder and you are not a joy rider… you are a car THIEF !"" she said as Astra's face went blue and the car trundled to a stop in the layby .
It was the best vigilante move since Michael Winner had finally had his own Death Wish.
Listening to banned police frequencies, Alan Flatfoot put his foot flat to the floor in his Hillman Avenger, as he gunned down the A470 Expressway in search of his stolen ambulance.
The former prop from the television programme, the 'Professionals' had a top speed of 40 mph and had air conditioning in the floor where the clutch pedal had once been.
Letting in the 'choke' he spotted his van ringed by police cars in a layby above Troedyrhiw, watching a different kind of choke taking place.
They had retrieved the body of Elvi$ from Pentrebach and had just found the hostage situation much to the annoyance of Traffic Cop Ade 'Bucket' Edmondson it was on his watch.
" This is beyond the pail' !" laughed Flatfoot as he pulled in to see his old police driving instructor.
" What you got then?" asked Flatfoot.
" The usual- an Old woman with no legs holding a junkie car thief by the throat threatening to snap his neck!" said Bucket.
" Why are you trying to arrest her then?" asked Flatfoot.
" We're not….we are trying to give her a Community Action Trust Reward….keep the crime figures down …but she has gone all psycho on us when we are just trying to help her!" said the Traffic Officer.
" I think I know why!" said Flatfoot.
" I was transporting her from her stay in the Old Deanery Nursing Home in Braintree Essex!"