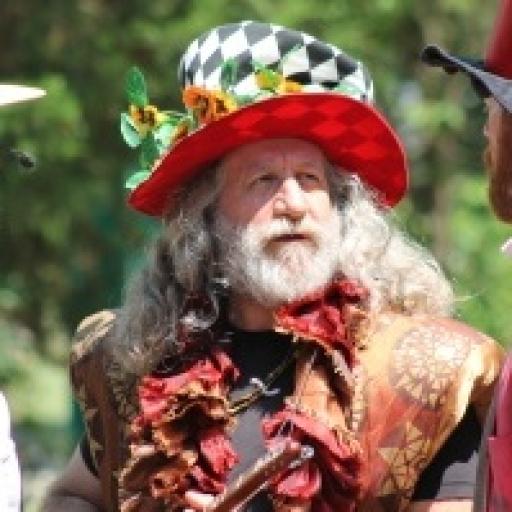 Y Teithiwr Twp #6 – Who, Who, Who, Who, Who are You?

2017-06-28
By: Phil Wyman
Posted in: Dr Who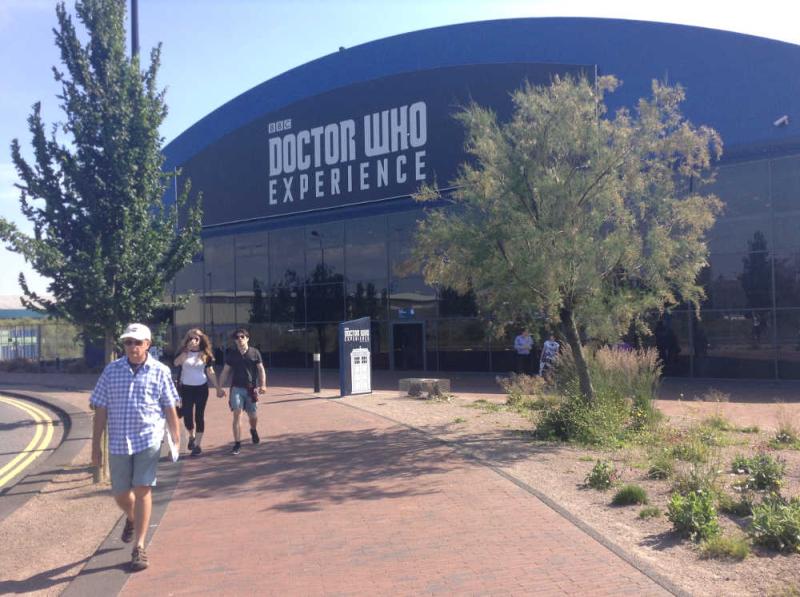 ---
I was surrounded by Whos. There were two women and six men, and I was the only guy who was not Doctor Who. I stood out like an alien in a blue Police Box. Even the women were Doctor's companions. Eventually, a few other mere mortals joined the queue, and I felt a little less out of place.
I've been bothering Jonas and Mary-Alice for a couple years now. I've been bothering them, because they are nerds – nerds of the best kind. They are good friends from Salem, Massachusetts. They are also regular attenders at Doctor Who conventions. They have the paraphernalia. They have the costumes. They regularly show up at our Pub Theology gatherings in Salem with Who t-shirts and sonic screwdrivers and such. So, I've been bothering them to visit Cardiff with me as I make my annual pilgrimage to Wales. Cardiff is the home of Doctor Who, and the heart of the Who-home is the Doctor Who Experience on Cardiff Bay. Unfortunately, I've learned that the Doctor Who Experience is closing September 9 this year. I was going to wait until they joined me in Cardiff before I visited the mecca of Whodom, but the season of waiting had come to an end, so I made my way to Cardiff Bay, wandered past the Wales Millennium Centre, the Welsh Assembly, the Norwegian Church, and around to the holy place of Who.
The long, low blue dome of the Doctor Who Experience stands out on the edge of the bay like something between the Tardis and a beached whale. Just walking past the massive airplane hanger of Who trivia has the draw of a black hole. It sucks you in and threatens to keep you there in its "timey wimey" soup. So I got sucked in, and was standing in line to experience the Doctor Who Experience with these serious Who fans. It was a walk through an adventure with the 12th (and perhaps my favorite) Doctor, Peter Capaldi. We were attempting to save the Tardis, and presumably the entire universe from utter destruction by finding three necessary crystals to power the Tardis. We entered the Tardis control room and got bounced around in time travel. We were accosted by Weeping Angels. Eventually our team of Doctor Whos and Who companions found the crystals and we were saved from certain destruction.
After saving the world (and our own little skins), we wandered around the Who Museum filled with outfits, statues, and paraphernalia from the many years of Doctor Who. I have attached a few of the dozens of pictures I took in this wonderful place. If you are making it to Cardiff in the next couple months, go to The Doctor Who Experience before it is no more. Supposedly, now is the best time to go, because they are going to be doing some really special stuff as they close out their time on Cardiff Bay. Of course, there are whispers about Doctor Who Experience reincarnating in another form somewhere in Cardiff. The Doctor seems to do that sort of thing.
Link to the Doctor Who Experience: http://www.doctorwho.tv/ events/doctor-who-experience/