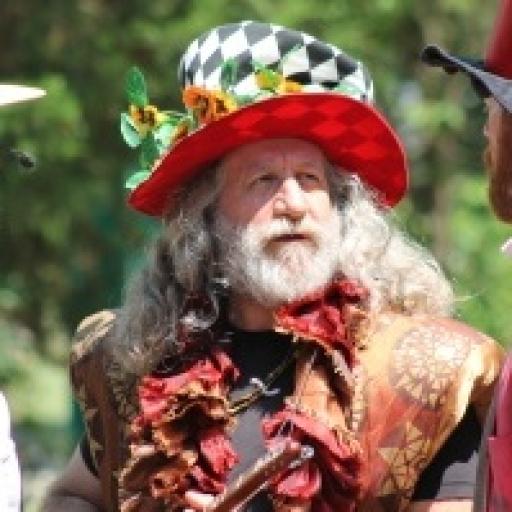 Y Teithiwr Twp #5 – Good Beer Makes a 'Diff

2017-06-13
By: Phil Wyman
Posted in: Book News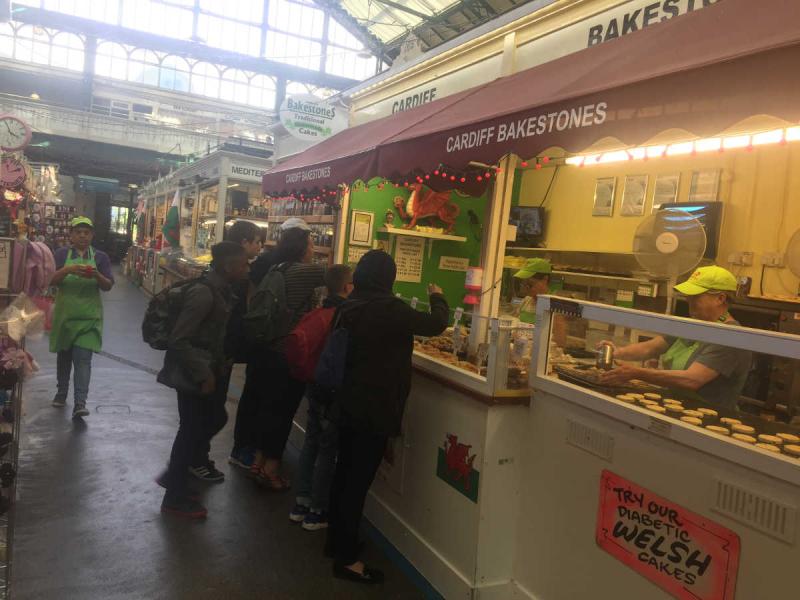 ---
The last week, I've been in and out of Cardiff, or the 'Diff. I am staying a little over 6 miles outside Central Cardiff with my friends Dawn and Andrew in Gwaelod y Garth. Gwaelod y Garth was once officially part of the Rhondda, but more recently has been incorporated into Cardiff. Consequently, it has become quite posh. I am staying at the foot of Mynydd Y Garth (Garth Mountian), which inspired the fictional location Fynnon Garw for the movie The Englishman Who Went Up a Hill and Came Down a Mountain . I still have yet to discover why the hill/mountain in the movie was named "Garw's Well". Oh well.
It's a short travel to Cardiff from Taff's Well, the nearest station from Gwaelod y Garth. So, I've been coming down the mount to hang out in Wales' capitol. I will go ahead and announce my prejudice now: Cardiff is my favorite big city in the world. Big is a relative term here. It is estimated to be about 360,000 right now (2017), which makes it a little over one-tenth the size of the Boston area, where I live. But, this is one vibrant and creative 360,000. A good deal of the BBC is moving to Cardiff. Doctor Who is filmed here. It has a vibrant nightlife, and lots of good food – and good craft and cask beer. Of course there is sport – especially Rugby. Principality Stadium in Cardiff is the 4th largest stadium in the UK, and each of the stadium's bars is able to pour 12 pints of beer in 20 seconds, making it the fastest beer park in the UK – almost double the speed of Twickenham. It also has a resident hawk named "Dad" that chases pigeons and seagulls away.
I've been to Cardiff a number of times. I've been to a Six Nations tournament game. I've wandered Saint David's Shopping Center, the Llandaff Cathedral. I've been to Saint Fagan's Museum of Welsh History, but there were things I had not done. So today, I did a few of them.
I finally toured Cardiff Castle. Little of the Castle dates back to the ancient days of knights fighting dragons (which, of course, actually happened in Wales, but the big red dragons always beat the English posh-type-Lordy-dudes, and made friends with Welsh Princes and Princesses – true story, honest to Guinevere), but it is a worthwhile visit nonetheless. You can get the audio tour of the castle in Welsh and English. Always opt for the Welsh, unless of course, you want to understand it, and you haven't learned any Welsh yet.
I stopped at Marchnad Caerdydd (Cardiff Market). It smelled of fish, curry, fresh fruit and Welshcakes. I walked away with Welshcakes in 5 variations. Last of all, I went to Chippy Alley. Caroline Street, as it is known by old folk (nod to Chris Castle here), is host to curry and chip shops, and I stopped at Dorothy's for Chicken Curry and Chips – far more than I could eat. Dorothy's is supposedly the original chip shop on Chippy Alley.
I have a few favorite stops in Cardiff: I love Waterloo Tea in Wyndham Arcade, Spiller's Records (the oldest record store in the world established in 1894, and now located in Morgan Arcade), and a few pubs like Brewdog, City Arms, and Mochyn Du (Black Pig). Did I mention that good beer is a thing in the 'Diff?
Tomorrow I am planning on visiting the Doctor Who Experience. So, until then Teithiwr Twp signs off while having a Session IPA at Brewdogs – that's a beer, if I didn't mention that there is good beer in Cardiff. Good beer makes a 'Diff you know.
Some links:
Spiller's Records: http:// spillersrecords.co.uk/
Fun history on Chippy Alley: http://yourcardiff. mediawales-1.titaninternet.co. uk/2011/01/20/a-history-and-a- debate-chippy-lane-or-chippy- alley/