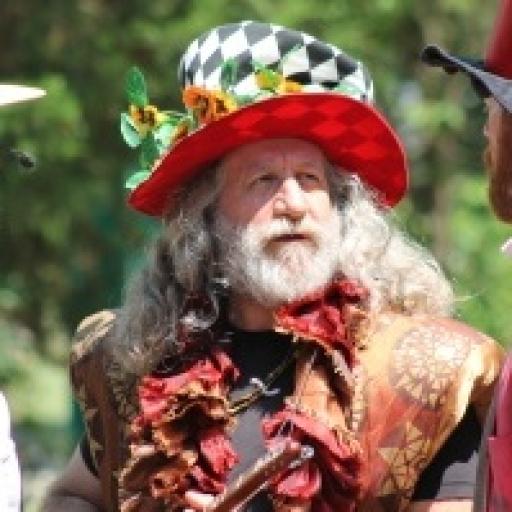 Y Teithiwr Twp #2 – You Can't Get There From Here

2017-06-03
By: Phil Wyman
Posted in: Book News

---
I was flying United.
That was a paragraph in itself, don't you think? I tried to pack everything as tightly as possible. I was planning to have nothing but carry-ons. I am a ridiculously passionate tea nerd that hates coffee. (Na, dw i ddim yn hoffi coffi. Dw i'n casau coffi!) The day before traveling, I stuffed eight ounces of loose-leaf tea into the metal canister for my small camp fuel stove. It wasn't until I arrived at the airport that I nervously stood in the TSA line wondering what they would make of a canister of dried leaves. Fortunately, United shuffled me off to Air Canada, and apparently the Canadians don't care whether I transport dead leaves.
After 36 hours, I arrived at my first destination: bus to plane, plane to plane, plane to train, train to bus, bus to Cardiff. In Cardiff I helped my friend Charlie pack his van full of lighting equipment for a festival on an estate in Cornwall. Charlie, Paul, and I arrived at Boconnoc Estate at 3:30am. I stumbled around the in the woods looking for a place to hang my hammock tent, and finally climbed into it as I saw the morning light beginning to break on the horizon.
Over the next week, I ran into only a few Welsh speakers. I was speaking with a girl who grew up near Llanberris one night. I asked, "Ti'n siarad Cymraeg?" She responded, "tipyn bach." Then I launched into my best excessively mediocre Welsh. Behind her thick glasses, her big doe eyes got wider – not in some romantic way, but more like a deer in headlights. Somehow this stupid formerly monolingual, barely Welsh speaking American scares the daylights out of those who feel like they have forgotten their Welsh.
After a week in Cornwall, it was time to make my way to Hay-on-Wye – the famous little book town with the famously big book festival. Y Gelli (the Welsh name for Hay-on-Wye) must be the place from which the words were penned, "You can't get there from here." After being dropped off in Exeter, I went to the train station, and asked how to get to Hay-on-Wye. The man in the train station said, he had no idea, and never heard of it. So, I bought a ticket to Bristol. At Bristol, I asked the lady in the train station how to get to Hay-on-Wye. After asking me to spell the name, she said that I couldn't get there from Bristol. I had to take a train into Wales and back out again in order to find a bus to Hay. Six hours later, a train from Exter to Bristol, another from Bristol to Newport, a third from Newport to Hereford, and a couple hours waiting for the last bus from Hereford station to Hay-on-Wye and I arrived at the Hay Castle at 10:30pm. A pint of Butty Bach at The Three Tuns later, and I was hunting for a tree to hang my hammock tent in again.
It's now my third day at the Hay Festival. I am able to experience events for free, because I volunteered as a Steward. I've been working shifts watching the door at a Children's area called the Make and Take tent. I think I might be the only Steward greeting people in Welsh. Yesterday, a mother and her two young girls beamed when I said, "Bore da. Croeso." Mom then asked her oldest daughter, about six years old, "Do you remember your Welsh from school?" The young girl nodded, and smiled a smile to melt your heart, and then a conversation at my level of Welsh began.
"Wyt ti'n cael hwyl yma?" (Are you having fun here?)
"Ydw. Mae'n hwyl iawn." (Yes. It is very fun.")
And this deeply philosophical discussion continued for a few minutes. I am not sure whose world was impacted more: mine, or the little girl who was able to use her Welsh with an American in an English language event on the borders of England and Wales. Okay, that's not true. I know that my world was impacted far more than hers, for sure.
Hay-on-Wye is the quaintest little book town. It sits on the river Wye on the Welsh/English border, and the Hay Festival is one the most influential literary festivals in the world. It is an example of one more way that Wales punches above its weight in respect to influencing the world. For two weeks every year the sleepy little book town, filled with antiquarian bookshops of every kind, is inundated with nerdy people who love books and attend the Hay Festival just outside town. On most years, a Philosophy Festival called HowTheLightGetsIn occurs at the same time inside the village, and that is typically where you can find me hanging out. This year the Philosophy Festival took a year off, and I jumped over to the book festival.
You my not be able to get here from there, but when you finally arrive, this is one of the most quaint little villages, with two of the most vibrant festivals for nerdy people you will find anywhere.
In about two hours, the winners of a novella competition sponsored by The New Welsh Review and AmeriCymru will be announced. So, I will sign off until next time. Hwyl Fawr from Y Teithiwr Twp.