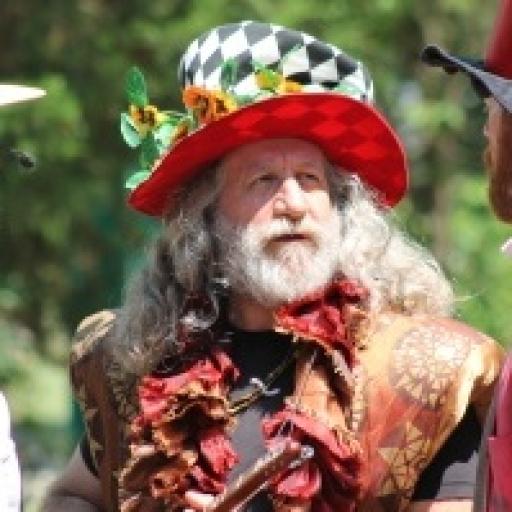 Y Teithiwr Twp – The Stupid Traveler

2017-05-18
By: Phil Wyman
Posted in: Book News
I am an obnoxious Cymrophile. Everyone I know knows that I am obsessed with all things Welsh. Over the last dozen years, I've spent quite a bit of time in Wales. It has always been in month to six-week increments. There are dragons all over my apartment. The lilting noises of that beautiful singsong language regularly float out my windows in blaring BBC Radio Cymru programs and online Welsh Lessons. But now, I am packing the dragons away, and moving out.  I have four days left to accomplish this task, because I am becoming semi-permanently nomadic, starting with a three-month visit to Mother Jones Land. Yes, my mother is a Jones.
But I am your typical stupid American Traveler (Y Teithiwr Twp). Although I took languages in school (French and Spanish), and even lived near the Mexican border for forty years, I have been monolingual most of my life. You know the joke, right?
What is a person who speaks three languages called?
I don't know.
Tri-lingual.
Oh. Yeah, yeah.
What is a person who speaks two languages called?
Bilingual!
Yep. What is a person who speaks one language called?
Monolingual!
Nope. An American.
Well, that was me, until fairly recently. Now, I can say that I speak Welsh - rather haltingly, and a bit like a toddler, but I can do it. I can hold a discussion with you if you are a learner or a teacher of the language, but the moment I step into Blaenau Ffestiniog my face is as confused looking as the proverbial deer in the headlights. What are those people saying? Why are they swallowing their words, and blowing them out their noses? Nonetheless, I am more excited for this year's trip to Wales than I have been for any other I've taken. It will be a longer trip to the U.K., and I will be spending most of it in Wales and a good amount of that time yn Gymraeg.
I will also be sharing periodic stories from Mother Jones Land with you, and hoping to make you drool and yearn (which seems like a decent definition for "hiraeth"). I'll visit pubs in Cardiff, where I met Chris Segar "The Ferret" last year, and had a full conversation in Welsh. I will be working as a Steward at the Hay Literary Festival, and will encourage you to go and bust the bank (and your back) bringing books home from the antiquarian bookshops. I will wander along the coast and hills of South Wales looking for ancient chapels, holy wells, and perhaps the Blue Stones in the Preseli Hills before I head to Stonehenge for the Solstice to actually touch those stones that somehow miraculously walked all the way to the Salisbury Plain by themselves. I will hang out with musicians (my friends Sera Owen, Gai Toms, and many more), and writers (The Naked Blond Writer – yes, that is what she calls herself) and hopefully be able to send you some pictures (no, no, no, not pictures of Naked Blonds!), video and stories. I will spend time in the North, and struggle to keep up with the "Cofi" pace of Caernarfon Welsh – minus the easy to understand and infamous four-letter word familiar greetings. Then I will end my three months of traveling at the National Eisteddfod helping to build stages and run sound for a fringe music festival put on by Cymdeithas yr Iaith.
I am extremely excited to share my travels with you, but if after the trip you don't immediately buy your tickets to join me next year yng Nghymru, I will pout like a four-year old, because I won't have fully accomplished my task.
Till, my next posting…Pob Hwyl.