Profile Customisation
Click the 'Update Profile' button on your profile page (see graphic 1 below). You will need to be logged in to AmeriCymru. Find the 'Customize' tab on the page (see graphic 2 below). The options are displayed in graphic 3 below.
This step is not obligatory.  BUT if you decide to customize it will help differentiate your page from other profile pages on the site.
We do not advise anyone to alter the custom skin. AmeriCymru displays best on the default Ningja skin.
---
Graphic 1
---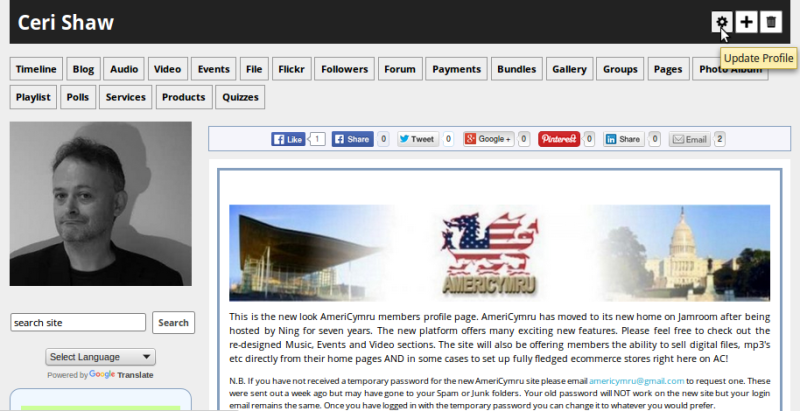 ---
Graphic 2
---

---
Graphic 3
---