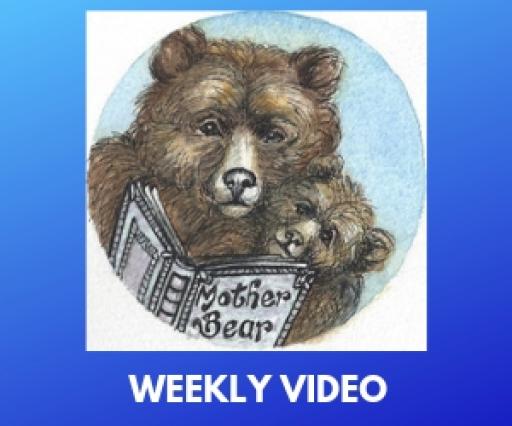 Week 4 of 52, Trudi Petersen

2019-03-30
By: Andy Edwards
Posted in: Art
Week 4 of 52, Trudi Petersen
This week we introduce you to Trudi Petersen who is running an independent shop, Found and Seek in the county town of Carmarthen.
I first met Trudi in a Cross Hands Working Men's Club at a Spoken Word Open Mic. As a performance poet she is a very able artist with a great stage presence and a cultured use of language. She made me smile and she made me laugh. I'll let her tell you her story in her own inimitable way.
Last Friday Mother Bear travelled to Trawsfynydd. What a day! A 5.30 a.m. start meant we were up in Yr Ysgwrn in time for breakfast. The last productions of The Empty Chair were extremely powerful and the one-man multimedia show of Hedd Wynn's life was performed by the national poet of Wales, Ifor Ap Glyn.
The croeso at the bwythyn was warm and welcoming. The bara brith and panedd o de very much appreciated. It wasn't for the first time in my life that I was sorry for the lack of a fluent Welsh tongue in my repertoire. I urge you if you visit Wales you must go to the home of the poet. http://www.yrysgwrn.com/home .
We're off this week to meet up with Anna of isea surfwear. An independent bespoke print and design business being run out of a barn in Llanteg, Amroth and if we can fit it in Columbus Campers in Swansea run by the illustrious Jimmy Page. Although not the Led Zeppelin guitarist, James does play a guitar beautifully. Coincidentally, I bought tickets for a Robert Plant show in the Lyric Theatre, Carmarthen in April. It's not the usual show they put on in the Lyric. We'll have to try and get an interview and ask him about Led Zep's impromptu performance at the Silverdales Caravan Club in Pendine in the 80's!
Well, we beat the Irish and the nation partied. They are an outstanding group of athletes dedicated to their professional sport. For me it is very gratifying to see local players coming through the system and to have coached them at a younger age, Kenneth Owens and Jonathan Davies dedicated their lives to rugby from a young age and they deserve all they get. Llongyfarchiadau.
Perhaps it's wrong to say it at this time of celebration and optimism but Welsh Rugby isn't in a good place. I haven't got statistics at my fingertips but from what I observe amateur grass roots rugby is dying fast. Second team rugby, social rugby is nearly dead and Youth rugby not far behind it. We live in a different world of professional sport and the emphasis of sport for all in rugby has now switched to providing the National team with the highest quality but it is at the detriment of social rugby. Sad to say but rugby isn't what it used to be. Rugby clubs are fighting for their survival. Could be a video on the subject?
---