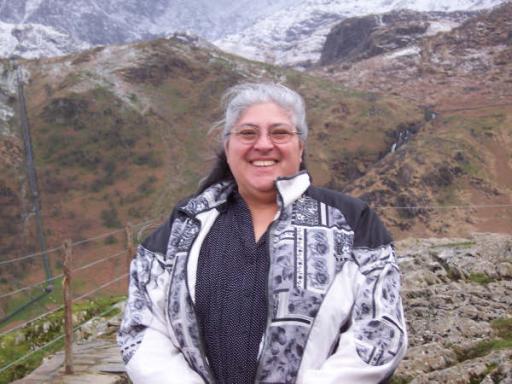 Stats
Blogs: 165
events: 17
youtube videos: 3
images: 109
videos: 2
Eisteddfod Competitions Announced for 2013 North American Festival of Wales (NAFOW) in Toronto
From Ninnau & Y Drych ( www.ninnau.com )
The Welsh North American Association is holding the 2013 NAFOW in Toronto from Thursday, August 29, through Sunday, September 1, 2013, and will present the 2013 Eisteddfod Competition at the headquarters hotel, the Fairmont Royal York. The Eisteddfod itself will be held on Friday, August 30, and Saturday, August 31. It is expected that a large number of people will be interested in joining the competition, especially entrants from Canada. All competitions involve cash prizes.
Recitation competitions include: Solo Recitation, Solo Youth Recitation, and Welsh Learners Recitation. The Youth competition involves reciting a poem in English from memory, while the others similarly involve poems written in Welsh. The Learners' competition is a recent addition, and is designed for those persons who are active in learning the Welsh language but not yet at a significant level of conversational ability. Singing Competitions include: Hymn Singing, Solo Voice, and Solo Voice/Semi-Professional. The winner of the Solo Voice/Semi-Professional Competition will be awarded the David G. Morris Memorial Award, which offers the David G. Morris trophy and US$3,500 specifically for travel to compete in the 2013 National Eisteddfod of Wales.
All the competitions will be adjudicated, and a professional piano accompanist will be available if required. The adjudicators and accompanist will be announced as soon as possible. There will be rehearsals on Thursday, August 29, and Friday, August 30 (times to be set with the accompanist in Toronto). The capstone event of the Eisteddfod, the Winners Concert, will be held at 4 p.m. on Saturday, August 31. This involves performances from winners from all of the Eisteddfod competitions. The winner of the Solo Voice/Semi-Professional competition may also be required to perform at other events during the weekend, and other winners may be offered the possibility of singing during the morning service and/or the Gymanfa Ganu on Sunday.
There is again expected to be a dedicated singing competition solely for members of the visiting performance choir from Wales, on Saturday afternoon. This event, first introduced in Portland in 2010, has become a way to get to know the members and enjoy their specialities in vocal erudition. It has proven to be a huge entertainment and a nice diversion of sorts for choristers and spectators alike.
The Eisteddfod Information package will be available early in 2013, and the entry form can be downloaded from the WNAA website for the North American Festival of Wales at http://www.nafow.org/ . Entries must be received by July 30, 2013. An entry form can also be ordered by mail; write to WNAA, P.O. Box 1054, Trumansburg, New York 14886.
Applications are encouraged from everyone who wishes to put their singing or linguistic talents to the test. Simply competing has proven to be a highly rewarding experience for those who have participated, as every single competitor benefits from a very personally-oriented, professional, constructive critique from adjudicators who present an overwhelming depth of experience in the singing and recitative arts.
For additional information and general queries regarding the competition, contact: Alan Upshall, Chairman of the Eisteddfod Committee (425) 488-7288; e-mail, eisteddfod@nafow.org. Alan and the other committee members, Myfanwy Bajaj, Janet Figini, Ian Samways, and Lezlie Wood, look forward to your participation and wish you great success !