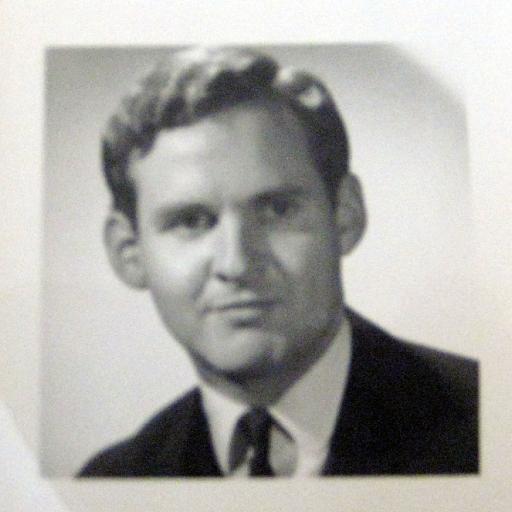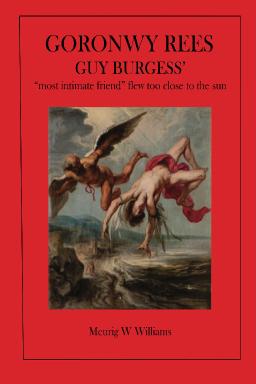 I have recently published this book at Amazon about the noted Welshman Goronwy Rees.
Meurig W Williams   tudur07@aol.com 
---
GORONWY REES, GUY BURGESS' "most intimate friend" flew too close to the sun
ABOUT THE BOOK
       Goronwy Rees is best known for his close friendship with Guy Burgess, one of the Cambridge Five Cold War spies, and how that ruined his career and his life. His convoluted motivations remain an enigma. Here we interpret his life in terms of current understanding of human behavior. Rees was a handsome, athletic, charming and brilliant but self-destructive man. He rose from a modest Welsh background to become in 1931, at the age of 21, a fellow of All Souls College, Oxford which was a center of the powerful English Establishment. Now having access to the corridors of power, he attracted the attention of Guy Burgess who informed him that he was a Soviet agent. Rees was easily drawn into the powerful vortex of Burgess' charm and manipulative prowess and was recruited by him, perhaps against his better judgement, largely as a consequence of his poorly developed sense of identity, a phenomenon that was not well understood at that time. That intense relationship, which lasted through Rees' marriage and a variety of jobs, ended when Burgess disappeared in 1951. Rees immediately realized that he had gone to the Soviet Union and, strangely, attempted to inform the authorities. Having lost his closest friend, in order to feel fully alive again, Rees felt a need for a new challenge, and to continue to live life his own way, regardless of conventional values of society. Such an opportunity arose in 1953 when he accepted the Principalship of a provincial Welsh university which was fraught with complex challenges. The following year, a new President of the university was elected who opposed Rees' plans, disliked him personally and waited for an opportunity to move against him. To make matters worse, Burgess surfaced to considerable fanfare in Moscow in 1956, proving that he was a spy. Those two unrelated and unanticipated events transformed what Rees had considered to be acceptable levels of risk into a major threat. To which Rees overreacted by attempting to distance himself from Burgess by writing angry letters to a newspaper, describing him as a corrupt man, spy, blackmailer, homosexual and a drunk. As the result of a 'trial' by the university authorities, which revealed their own backwater prejudices more than any wrongdoing by Rees, other than showing poor judgement, he lost his Principalship. For exposing Burgess, Rees was vilified by the English for violating E.M.Forster's dictum that "If I had to choose between betraying my country and betraying my friend, I hope I should have the guts to betray my country", which was a cultural foundation of the English Establishment into which he had been accepted. And he was vilified by the Welsh Establishment for betraying Welsh cultural values in his position as Principal. An unfortunate consequence being that he failed to get the recognition he deserved as a writer of distinction.
    The degree of Rees' involvement in espionage was inconsequential, based on published evidence, but may not be fully determined on account of unreleased British government files. We make the case that, in spite of their many common personality characteristics, Rees differed fundamentally from Burgess in that he was a constructive but flawed person, whereas the evil Burgess was hell-bent on destroying his country and himself. The opinions of Rees' closest friends must be respected. Some thought that perhaps he never grew up, and just enjoyed the pleasures of the moment, especially those of being attractive to women sexually, and to men who were dazzlingly brilliant outsiders like himself. One admirer wrote that "If he had not held pleasure to be his first principle, he might have suffered dismaying attacks of responsibility and ambition, in which case he could not have given so many of us over so many years such delight in his company".
      When does a reasonable level of risk become untenable? Only those who will risk going too far can possibly find out how far one can go. T.S. Eliot.
     In Greek mythology, Daedalus and his son Icarus were imprisoned on Crete but escaped after Daedalus made wings out of wax and feathers for himself and Icarus. Before taking off, Daedalus warned Icarus not to fly too close to the sun or the wax would melt his wings. Icarus of course did exactly the opposite of what his father said, the sun melted the wax on his wings, the feathers fell off and he fell into the sea and drowned.
     The danger with accepting risk is that unanticipated factors can transform the risk into disaster. For Icarus, the risk was flying with feathered wings. The unanticipated factor was the heat of the sun. Rees took two major risks. One was his friendship with Guy Burgess, knowing that he was a Soviet spy. The unanticipated factor was Burgess' appearance in Moscow, creating an international furore, thus proving his espionage and posing a threat to Rees' career. The other risk was acceptance of the Principalship at a provincial university which posed known major challenges. The unanticipated factor was the election of a new President at the university who opposed Rees' policies, disliked him personally and waited for an opportunity to move against him. One followed the other closely, and Rees responded to the cumulative stress by writing a colorful and detailed exposé of Burgess which ended his academic career and to a large extent ruined his life. He had flown too close to the sun.
---
CONTENT

I           SYNOPSIS
II          WHAT WAS THE BASIS OF REES' FRIENDSHIP WITH BURGESS?
III         INTRODUCTION TO PERSONALITY STYLES
IV         GORONWY REES' PERSONALITY STYLES
V          EARLY DAYS
VI         OXFORD
VII        THE LADY NOVELIST PHASE
VIII       A VARIETY OF UNRELATED JOBS
IX         A PERSPECTIVE ON WALES AND ABERYSTWYTH
X          THE ABERYSTWYTH PRINCIPALSHIP
XI         THE LATER YEARS
XII        SO WHO WAS GORONWY REES?
XIIa        …. IN BRIEF
XIII       GUY BURGESS
XIV       HENRY YORKE
XV        JOHN SPARROW
XVI       MAURICE BOWRA
XVII      APPENDIX. ON RELIGION, CLASS, HYPOCRISY, ENLIGHTENMENT AND HOMOSEXUALITY IN 20TH CENTURY    BRITAIN