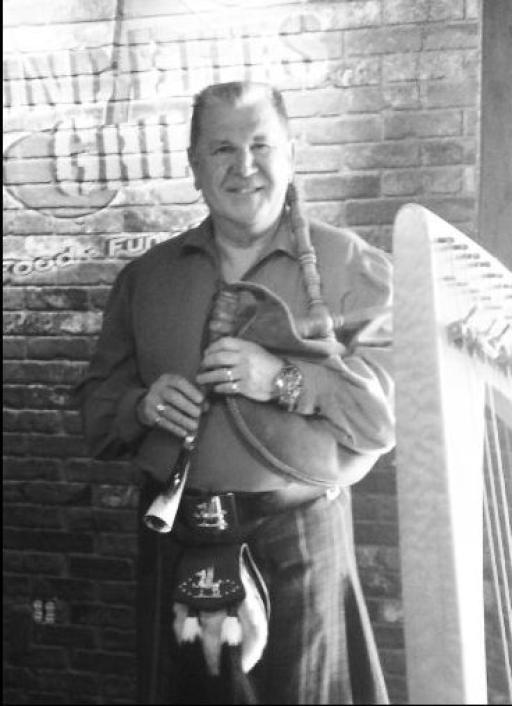 Stats
Blogs: 10
events: 9
youtube videos: 11
images: 2
Item Bundles: 6
audio tracks: 53
By John Good/Sioni Dda, 2011-07-06
Welsh/English text.
Yn ystod y ddau benwythnos diweddaf, oedd 'da fi'r bleser hudol o ymweld a rhyngweithio a dau gymuned hen braidd eto bywiol AmeriGymreig: Beaver Creek OR a Malad ID.
Over the past two weekends I've had the fascinating pleasure of visiting and interacting with two quite old yet active AmeriWelsh communities: Beaver Creek. OR and Malad ID.
Mewn llawer o ffyrdd maen nhw yn debyg iawn eto oedd yn brofiadau pur wahanol.
In many ways they are very similar and yet were quite distinct experiences.
Gaf i gyfrif y ffyrdd:
Let me count the ways:
Cartref Eglwys Bryn Seion yw BC. Es i'r ardal gyda fy ngwrp werin Gymreig Tramor i chwarae mewn cyngerdd ac arwain y Gymanfa Ganu.)
BC is the home of Bryn Seion nondenominational church. (I went to the area with my Welsh Folk band Tramor to do a concert and lead the Cymanfa Ganu.)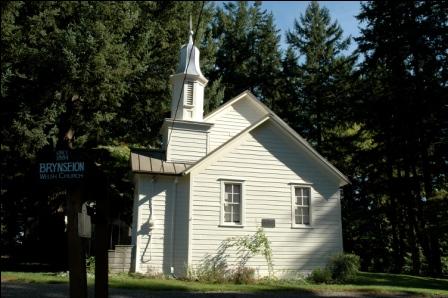 Cymuned LDS yw Malad. Es i fan 'na gyda'r chwedleuwyr Mythic Crew i recordio a pherfformio chwedlau hen a newydd, Cymru/Malad yn ystod yr yl Gymreig..
Malad is an LDS community. (I went there with the storytelling Mythic Crew to record and perform Welsh/Malad tales old and new at the Welsh Festival.)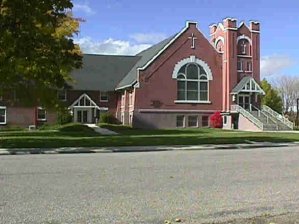 Malad city
Cafodd y ddwy 'i setlo gan ffermwyr Cymraeg eu hiaith yn y bedwaredd ganrif ar bymtheg canol i hwyr ar l teithiau hynod o arwrol o Gymru.




They were both settled by Welsh speaking farmers in the mid to late 19th century after incredibly heroic journeys from Wales.
Dyna bobl o dras Gymreig yn y ddwy ardal yn gweithio, mynychu'i heglwysii hun ac yn cynnal elfennau diwylliannol Cymreig ac yn dipyn bach o'r iaith ble mae cerddoriaeth a barddoniaeth yn chwarae yn rhan bwysig, grefyddol a/neu ddaearol.

There are still Welsh descendants in both areas working, attending their respective churches and upholding Welsh cultural elements and some language in which music and poetry play a significant roll, either religiously and/or temporally.
Yn falch iawn ydy'r ddwy o'r eu tarddiadau.




They are both proud of their origins.

Mae'r ddwy wedi teimlo fel teulu i fi.




They both felt like family to me.
Dydyn nhw ddim yn unigryw ond yn dod yn adar prin.




They're not unique but are becoming rare birds.
Dylai'i gwyliau ar eich rhestr pen teithiau.




Their festivals should be on your list of destinations.
Pan oeddwn i ym Mhryn Seion yn arwain y gymanfa ganu, daeth Gabby i lawr i fy nghyfweld fi
While I was at Bryn Seion conducting the Cymanfa Ganu, Gabby came down to interview me:
Teimlwch yn rhydd i gysylltu a fi. Dyna lawer mwy am ei ddweud.
Feel free to contact me. There's lots more to tell.

By John Good/Sioni Dda, 2008-07-17
Hey Ceri, ti'n gwneud job fendigedig gyda'r safle. Llongyfarchiadau a diolch Taff!Hey Ceri, you are doing a marvelous job with the site. congratulations and thanks Taff!