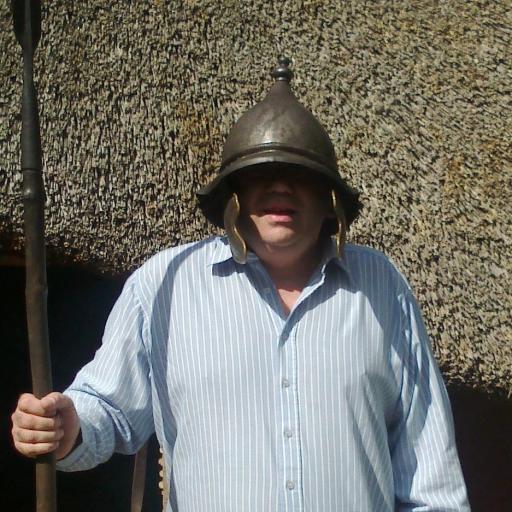 Born on this day 1937 in Margam, near Port Talbot
Anthony Hopkins - Oscar winning actor.
Hopkins' schooldays were unproductive as he found that he would rather immerse himself in art, such as painting, drawing and playing the piano, than attend to his studies.  His life path altered at age 15, following a brief encounter with Richard Burton, who encouraged him to become an actor.   To that end, he enrolled at the Royal Welsh College of Music & Drama in Cardiff and then after two years national service, he moved to London  and was invited by Laurence Oliver to study at the Royal Academy of Dramatic Art.  From that moment on, he was to enjoy a successful career in cinema and television, with his remarkable acting style reaching the four corners of the world.
In 1998, Hopkins gave £1m to the National Trust in order for them to buy a large piece of land on Snowdon and therefore save it from private development.  To learn scripts, Hopkins reads them out loud 250 times.  He also learns a new poem every week to exercise his memory.  
---
Humphrey (VI) de Bohun, 3rd Earl of Hereford(c. 1249 – 31 December 1298) - was an active participant in the Welsh Wars, who had inherited major possessions in the Welsh Marches from his mother, Eleanor de Braose.
1270 - Following the rebellion aganst King Henry III of England during the Second Barons' War of 1263–4 and the Treaty of Montgomery in 1267, at which Llywelyn ap Gruffudd was recognised as Prince of Wales by King Henry. Llywelyn had extended his territory into the Marches, taking much of de Bohun's land.  Therefore much of de Bohun's focus was on reconquering these lands through private warfare against Llywelyn.
1272 - While Edward I was away crusading, Llywelyn refused to pay him homage, partly because of the military actions of de Bohun, which Llywelyn saw as violations of the Treaty of Montgomery.
1276 - de Bohun was present at a royal assembly where a judgment was passed against Llywelyn.
1277 - Edward I declared war on Llywelyn, with de Bohun serving in Anglesey.
1282 - War with Wales broke out again; this time a full-scale war of conquest. de Bohun assuming the role as Constable of England.
1294–95 - de Bohun fought again in Wales, in the suppression of the rebellion of Madog ap Llywelyn.  
---
Born on this day 1878 in Llanfihangel-ar-Arth, Carmarthenshire and brought up in Rhydlewis, near Llandysul.
David Caradoc Evans - journalist, author and playwright.
Evans's best known work is a series of short stories called My People in which he highlights the hypocrisies he sees in the piety of non-conformist Christianity with the harsh reality of people living in poverty.  The work attracted savage criticism from the press at the time and they referred to Williams as  "the best hated man in Wales".
---
The Gop is a neolithic mound which lies north of Trelawnyd in Flintshire.  It is the biggest prehistoric monument in Wales and was probably built around 3,000BC.  Excavations have indicated that it was used as a look-out or hill fort and further down the hill there are are caves where burials date back possibly to 6,000 BC.
John Wynne (1650 – 31 December 1714) - the industrial pioneer and high Sheriff of Flintshire, was born and lived in Trelanwnyd
He had plans to turn Trelawnyd into the centre of the North Wales lead industry and an industrial town of some importance.  He built houses, established a weekly market and built the Nonconformist chapel in 1701 as well as a grammar school at "plas yn dre". He also obtained permission to rename the village "Newmarket" in 1710.  However his plans ultimately came to nothing, but Wynne was responsible for the village's growth and its population did top over 600 residents. 

---
Ras Nos Galan
This is a race held in memory of Griffith Morgan (1700–1737) "the fastest man of his time", known better as Guto Nyth Brân, from Llwyncelyn, near Porth.  It is run every year on New Years Eve at Mountain Ash, over the course of Guto's first ever race.  It has become a tradition of this race for a mystery runner to compete and over the years this has included Iwan Thomas, Linford Christie and Alun Wyn Jones  At the conclusion of the race, a wreath is then placed on Guto's grave in Llanwynno graveyard.  There is also a commemorative statue of Guto in Mountain Ash.
It was said that Guto's speed was first noticed, when he managed to catch a wild hare.  Another legend has it that he could run the 7 miles, to the local town of Pontypridd and back home again, before his mother's kettle had boiled. 
Seeing his potential the local shopkeeper, Siân o'r Siop (Siân from the Shop), became his trainer and manager and organised a race on Hirwaun Common against an unbeaten English Captain, for a £400 prize.  Guto won the race won easily and kept on winning, remaining unbeaten until he was 30.  Over the years, Guto and Sian had fallen in love and Guto decided to retire to enjoy a quiet life with Sian.
However, in 1737, a new champion runner had emerged, called the "Prince of Bedwas" and Sian persuaded Guto to have one last race against Prince, for a prize of 1000 guineas.  The race was over the 12 miles  from Newport to Bedwas and was a very even contest.  Nearing the finish, Prince held a slender lead, however one last lung bursting effort from Guto, saw him cross the line first.  However, in the celebrations after, Guto collapsed and died in Sian's arms.  
---
Rowan Williams' 10 year term as Archbishop of Canterbury came to an end on 31st December 2012 and at a ceremony at Lambeth Palace, he gave the official robes  that he had worn on his enthronement to the president of the National Museum Wales, where they will be displayed and will remain the property of the people of Wales.   
---
The traditional carol "Deck the Halls" originates from the Welsh melody first found in a musical manuscript by Welsh harpist John Parry Ddall in 1741,  It was subsequently published and named "Nos Galan" ("New Year's Eve") in 1784.  Subsequently, the tune spread widely, with Mozart using it in a piano and violin concerto and Haydn in the song "New Year's Night."  
---
Born on this day 1860 in Newport.
Horace Sampson Lyne - who won five caps for Wales, before retiring and becoming the WRU's longest serving president.  Lyne is also notable as one of the six representatives that set up the International Rugby Board.  
---
Traditionally in the Western Church, the First Day of Christmas is Christmas Day, therefore 31st December is the Seventh Day of Christmas.  
On the seventh day of Christmas my true love gave to me - Seven Swans a Swimming. 
Several species of swan are found in Wales, but it is the mute swan that is most common, its population having recovered following the ban on lead fishing weights in 1987.  Small numbers of Bewick and Whooper swans, over winter in Wales, with both species specially protected due to their small and vulnerable populations. 
A history of  Swans
*  In Greek mythology, the story of Leda and the Swan describes Helen of Troy as being the daughter of Zeus disguised as a swan and Leda, Queen of Sparta. Other legends refer to the otherwise silent Mute Swan singing beautifully in death, hence the phrase swan song.
*  A coat of arms was originally a knight's personal badge and many depicted birds especially swans.  Later Henry V carried a swan on his pennon at Agincourt
*  From the 12th century, the mute swan was a valuable commodity and was regularly traded between noblemen.  It was also a favourite food of royalty and the owners of swans were duty bound to mark them by way of a succession of unique nicks in the beaks of their birds. It was and still is the duty of the Royal Swanmaster to organise the annual swan-upping and traditionally the British Monarch retained the right to ownership of all unmarked mute swans in open water. Today it serves as a check on the health of the swans
*  Swansea is thought not to be named after the Swan, even though Swansea City F.C have adopted the Swan as their emblem and nick name.  The name is considered to be of Viking origin.