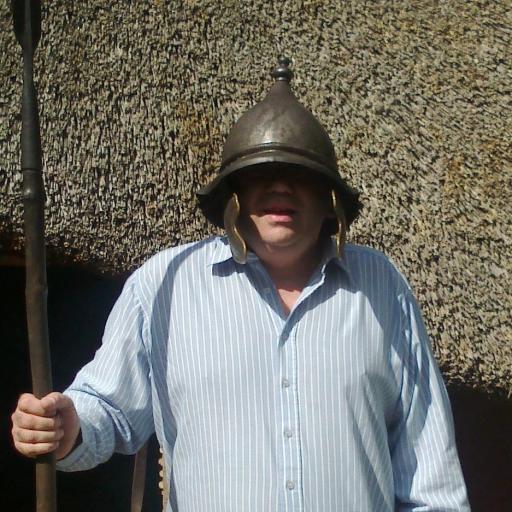 Born on this day 1921 in Blaenavon, Monmouthshire
Ken Jones - arguably, Wales' greatest ever all-round sportsman.
 Jones was not only a Welsh and Lions international, who won 44 consecutive caps for Wales and whose most famous score came in 1953, against the All Blacks.  His pick up and try from a Clem Thomas kick gave Wales a famous victory and is still the last time we beat New Zealand.  He also triumphed as a sprinter at the Olympic Games of 1948, when he was part of the Great Britain 4x100 metres relay team that won silver and later won a silver medal in the 220-yard sprint at the 1954  European Championships, when he had the honour of captaining the British team.  
---
Born on this day 1931 in Dyserth, near Rhyl. 
Sir John Houghton -  A world-renowned expert on global warming, who was the lead editor and  co-chair of the Nobel Peace Prize winning Intergovernmental Panel on Climate Change's (IPCC) scientific assessment working group.
He was brought up as an evangelical Christian by devout Christian parents and strongly believes in the connection between the environment and Christianity.  He is currently an elder at Aberdovey Presbyterian Church.
Among his career achievements are;
*  Professor in atmospheric physics at Oxford University.
*  Chief Executive of the Met Office.
*  Founder of the Hadley Centre, which is one of the United Kingdom's leading centres for the study of climate change.
*  Chairman of the John Ray Initiative, an organisation which seeks to connect the environment, science and Christianity.

*  Founder member of the International Society for Science and Religion.
In 2013, Sir John was anounced as an Advisory Board member for Sure Chill Technology, a technology that allows refrigerators to stay at 4C for more than 10 days without power and is used mainly in Africa' to store vaccines and other medical supplies.   
---
Twm Sion Catti
Twm Sion Catti, was born Thomas Jones in Tregaron around 1530, the illegitimate son of Catherine Jones and the local squire.
Twm was brought up as a Protestant, so when the Catholic, Mary I became Queen, he went into hiding and initially earned his living by robbing the rich of West and Mid  Wales.  However as the law officer started to close in on him, he fled to Geneva and only returned when the Protestant Elizabeth I ascended to the throne and gave him an official pardon.
One tale tells how when a farmer was looking for him for stealing one of his bullocks, Twm disguised himself as a beggar and gave the farmer directions to Twm's house and offered to mind his horse whilst he went in.  Twm then, not only galloped off on the farmers horse, but convinced the farmers wife that her husband was in serious trouble and that he needed to return with money.  Suitably convinced the farmers wife gave Twm the money, who the rode off for London
Twm is also remembered for the caring way he treated his many victims, who is reported to as firing an arrow at, to pin them to their saddle rather than killing them.  Twm  arch enemy was the Sheriff of Carmarthen, whom he hid from in a cave on Dinas Hill, near to the village of Rhandirmwyn.
Later in life, Twm changed his ways and married Joan, a wealthy heiress in theTregaron area and even became a respected Justice of the Peace.  
---
Christmas Customs in Wales. 
The Mari Lwyd. 
This was the Welsh tradition during the Christmas season of carrying a horse-figure  from door to door by a group of  Mari Lwyd singers.  Although now extinct in most parts of Wales, it is still performed in some parts of Glamorgan., where it is not yet completely extinct.  The group would often be invited into the house, where they would be given food, beer or money and then entertain the household with a  farewell song.  
---
Traditionally in the Western Church, the First Day of Christmas is Christmas Day, therefore 30th December is the Sixth Day of Christmas. 
On the sixth day of Christmas my true love gave to me - Six Geese a Laying. 
The Brecon Buff is one of the few native breeds of geese in the UK, however, many species of  wild geese over winter in Wales.  However, the Greenland white fronted goose  is becoming increasingly rare, with its last remaining population in Wales to be found on the Dyfi Estuary.
A brief history of the goose; 
*  About 3 000 years ago, the ancient Egyptians deliberately fattened geese for eating.
*  The Greek poet Homer mentions Goose Husbandry in 700BC. 

*   The Romans in c 625BC recorded an efficient system for keeping geese for their meat, fat and feathers.  They were also used as guard animals, famously saving Rome from the Gauls in 390, by  raising the alarm. 

*  In the early middle ages, geese were an important part of the European peasant economy, as they were cheap to keep and  gained weight quickly. 

*  In the 18th Century, geese accompanied cattle, when Welsh drovers took them to English markets.  They were fitted with protective boots and were fast travellers as they could graze as they moved.  There was also an increasing market for their feathers for use as ink quills.
*  During the 1930's and 40's goose fat was used as a remedy for colds.