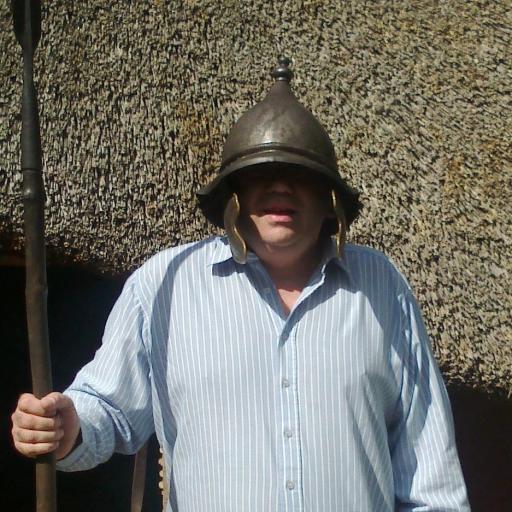 Christmas Customs in Wales. 
Gwyl San Steffan (St. Stephens Day or Boxing Day) 
"Holly-Beating" or "Holming." was a Boxing Day tradition in some parts of Wales, in which young men would beat the arms and legs of young women with sprigs of holly until they bled. In others areas, the custom was for the last person in bed in the morning to get the beating.  Thankfully,  these customs died out by the end of the 19th century.   
---
Born on this day 1990 in Caerphilly
Aaron Ramsey - Wales soccer international, who started his career at Cardiff City, before moving to Arsenal in 2008 in a £5 million deal. His career stalled significantly however after he suffered a broken leg, but he has gradually returned to full physical and mental fitness and is now a key player in the Arsenal and Wales teams.  
---
The animated children's television series, Fireman Sam, which follows the adventures of Sam and the other inhabitants of the fictional town of Pontypandy, was first broadcast as Sam Tan in Welsh on S4C on 26th December 1985.  It was later broadcasted in English on BBC1 in 1987.  
---
On 26th December 1614, William Jones bequeathed a substantial amount of money for the funding of the Monmouth Alms Houses and the Monmouth Free School.
William Jones, who was originally from Monmouth, made his fortune as a haberdasher and merchant in Germany.  He established a charity in 1613, run by the Haberdashers' Company to found the Monmouth Alms Houses, then in 1614, he founded the free school in Monmouth.
The original Monmouth Alms Houses of 1614 were rebuilt in 1842 and 1961 and a fourth version of the Monmouth Alms Houses is scheduled for completion in 2013.  The Haberdashers' Company  served as the trustee of the charity from 1613 until 2011, when the trusteeship was transferred to Bristol Charities. 
Almshouses are houses provided by charities to typically elderly people who no longer earn enough to pay rent.  They are also provided to the poor of a locality and those from certain forms of previous employment, or their widows.  
---
Born on this day 1837 at Buttington Vicarage in Montgomeryshire.
Professor Sir William Boyd Dawkins, who is regarded as Britain's first true Engineering Geologist.
Dawkins was a cave hunter, geologist and archaeologist, who is noted for his research on fossils and the antiquity of man. From 1870, he gave increasing time to 'the practical side of geology', which involved him in the important engineering projects of the day, such as a tunnel under the Humber and a Channel Tunnel attempt. 
In 1859, he moved to Somerset to study classics with the vicar of Wookey and led excavations in the Wookey Hole Caves. His work also proved the existence of exotic animals that lived in England prior to the ice ages, such as the Cave hyena, Cave bear, Bison and a large cat, possibly a relative of the Sa bre Tooth Tiger.  
---
Born on this day 1858 in Llanuwchllyn, near Bala.
Sir Owen Morgan "O.M" Edwards - historian, educationalist and writer, who was described as being a strong cultural nationalist.
In his autobiography, Sir Owen tells of his early education in Llanuwchllyn and how he was regularly given the "Welsh Not" to wear, for speaking Welsh.  He later studied history and philosophy at  Aberystwyth, Glasgow and Oxford, before being appointed a lecturer in history at Oxford.  Edwards was briefly elected MP for Merionethshire, but decided not to pursue a parliamentary career, instead, becoming the first Chief Inspector of Schools for Wales and actively encouraged the teaching of Welsh in Welsh schools.
Edwards established the periodicals Cymru and Cymru'r Plant in an attempt to inform the people of Wales about their language and history and also wrote several books on Welsh history.  His second son, Ifan ab Owen Edwards, was the founder of Urdd Gobaith Cymru ("The Welsh League of Youth").   
---
Born on this day 1933 in Aberystwyth. 
Owen Edwards - described as 'a giant of the broadcasting world' was the first chief executive of S4C.  He was the son of Sir Ifan ab Owen Edwards, founder of  Urdd Gobaith Cymru (Welsh League of Youth).
He was a presenter on the early Welsh-language television programme Dewch i Mewn during the 1950s.  Then from 1961 to 1966 he presented Heddiw, the BBC's early evening Welsh-language news magazine programme.  In 1967, he was appointed Programme Organiser with BBC Wales, Head of Programmes in 1970 and Controller in 1974.
 He became head of BBC Wales in 1974, before taking the same position at S4C in 1982.  
---
Traditionally in the Western Church, the First Day of Christmas is Christmas Day, therefore, 26th December is the Second Day of Christmas.
On the second day of Christmas my true love gave to me - Two Turtle Doves.
 Perhaps because of Biblical references, where two turtle doves are recorded to have been sacrificed for the Birth of Jesus, its mournful voice and the fact that they form close breeding pairs, turtle doves have become emblems of devoted love. 
They are no longer found as a breeding bird in Wales and their population in the UK has declined by over 90%