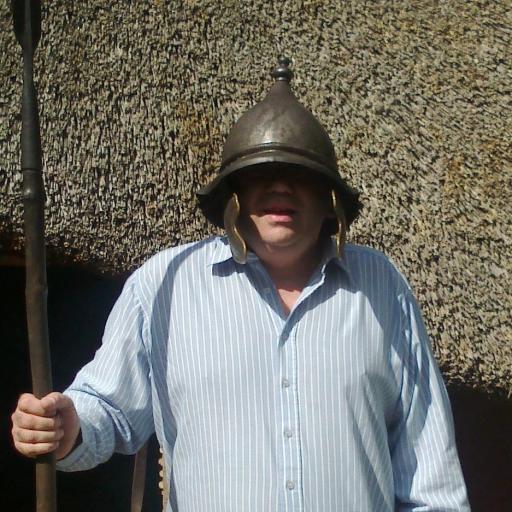 The daguerreotype of Margam Castle taken in 1841 by Calvert Jones is credited with being the first photograph taken in Wales.
Calvert-Jones was born on 4th December 1804 in Swansea.  He was a mathematician, painter and photographer, who came from a wealthy Swansea family and was educated at Eton and Oriel College, Oxford.  He became rector of Loughor where he developed a great interest in photography, taking many photographs of the Swansea area as well as France and Italy, on his travels.  Jones also discovered a technique for taking panoramic photographs by overlapping images.
In 1847, Jones inherited the Heathfield estate in Swansea, which he developed and named Mansel Street after his brother.  He died in Bath and was buried at St Mary's Church, Swansea, but the grave was destroyed during the bombings of World War II.
---
The International Rugby Hall of Fame was created at its inaugural dinner on 4th December 1997 in New Zealand. 
The following are its current Welsh inductees;
WALES; Gareth Edwards, Barry John, JPR Williams, Cliff Morgan, Gerald Davies, Carwyn James, Mervyn Davies, Phil Bennett, Gwyn Nicholls and Ieuan Evans.  
---
Born on this day 1936 in Chepstow. 
Richard Meade - Olympic gold medal winning equestrian.  Meade was a member of Britain's gold medal winning team in the three-day event at both the 1968 and 1972 Summer Olympics and also won the individual gold in 1972, becoming the first British rider to win an individual Olympic gold medal.  His international record also includes two gold and two silver World Championship medals and three gold European Championship titles.  In 1972, he was voted BBC Wales Sports Personality of the Year.
---
Kidwelly is one of the finest castles in South-West Wales and situated in a long disputed region, it remains remarkably intact after three centuries of Anglo-Norman/Welsh warfare.
A timeline of the history of Kidwelly Castle;
c.1100  Shortly after the Norman conquest, the lordship of Wales's south western coastal plain was awarded by Henry I, to Roger, Bishop of Salisbury.
1106  Roger built a motte-and-bailey type castle, to defend the road to west Wales on the estuary of the river Gwendraeth, defended on one side by the river and on the other by a deep crescent shaped ditch.  Roger also established a Benedictine priory nearby and the burgeoning town of Kidwelly began to develop 
1136  The Welsh rose in revolt against the Norman occupation in south Wales. Gruffudd ap Rhys, prince of Deheubarth, rode north to plead for aid from  Gwynedd, while his wife, Gwenllian, led a Welsh army against Kidwelly. Gwenllian was defeated and killed at Maes Gwenllian, just north of the castle, by the English under Maurice de Londres.

1159  Rhys ap Gruffudd  (The Lord Rhys) took the castle while Henry II was away in France
1163 Henry II returned from France and invaded Deheubarth, stripped Rhys of l his lands and took him prisoner.
1171 Henry II made peace with Rhys. Rhys was to pay a tribute of 300 horses and 4,000 head of cattle but was confirmed in possession of  most of the lands he had taken from Norman lords, but not Kidwelly Castle

1189 Henry II died and was succeeded by Richard I. Rhys considered that he was no longer bound by the agreement with Henry and attacked the Norman lordships, capturing Kidwelly as well as  the castles of St Clears, Laugharne and Llansteffan. 

1197 Rhys died and the castle fell back under English control
1215 Rhys's son Rhys Gryg in alliance with Llywelyn ap Iorweth (Llywelyn the Great) attacked and captured many castles in South Wales including Kidwelly. 
1220  The castle was back in English hands under Hawise de Londres,
1231  The castle resisted an attack from Llywelyn ap Iorwerth 
Hawise's sons Pain and Patrick de Chaworth then rebuilt much of the earlier castle, creating much of the fortress we see today.  In the late 13th century  It passed into royal ownership and in the 14th century began to be used as an administrative centre for the powerful Lancaster family. 
1403 when it was attacked by Henry Don, a supporter of Owain Glyndwr's rebellion. The town was sacked, but Kidwelly Castle held out. 

Though repairs continued over the subsequent centuries, the castle was no longer needed for military purposes and fell into a gradual decay. Unlike many Welsh castles, Kidwelly played no part ion the English Civil War and was eventually purchased by Earls of Cawdor
1927  The castle passed into government care.   
---
In December 1946, the U.K's first Remploy factory was opened, in Bridgend,  with the aim of offering work to disabled people. Over the following decades, Remploy established a network of 83 factories across the UK.
Remploy was originally subsidised by the government, however at the beginning of 21st century, it became the policy to encourage disabled people to have mainstream jobs, which resulted in the closure of most Remploy factories.