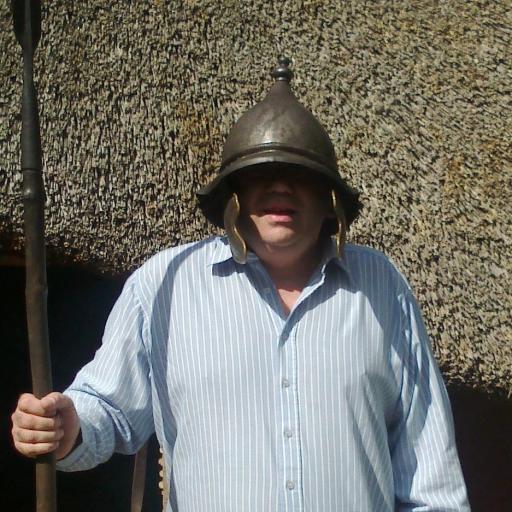 The Owain Glyndŵr Society was founded in November 1996 to mark the six-hundredth anniversary of Owain Glyndwr's revolt in September 1400.  On September 16th 2000, the exact anniversary, a memorial stone was unveiled in Machynlleth, the town where Glyndwr held his Parliament. The inscription on the stone reads;
'Owain Glyndŵr instigated the Welsh Revolt against the rule of Henry IV of England. Although initially successful, the uprising was eventually put down — Glyndŵr was last seen in 1412 and was never captured'  
---
 . 
27th November 2004 was the opening weekend of the Wales Millennium Centre (Canolfan Mileniwm Cymru) in Cardiff Bay. 
The Centre comprises a large auditorium and two smaller performance areas, with shops, bars and restaurants. It houses the Welsh National Orchestra and the Welsh National Opera, as well as dance and theatre companies.
The iconic domed roof is inscribed with two lines of poetry by Welsh poet Gwyneth Lewis. The Welsh version is 'Creu Gwir fel gwydr o ffwrnais awen,' translated as "Creating truth like glass from the furnace of inspiration". The English reads 'In These Stones Horizons Sing.'   
---
   The Great Storm of 27th November 1703 was the most severe storm  ever recorded in Southern Britain, with 120-mph wind  causing widespread damage. 
*  In Wales, there was major damage to Llandaff Cathedral in Cardiff.
*  At sea, many ships were wrecked, with about 1,500 seamen killed.
*  The Eddystone Lighthouse was destroyed, killing six occupants.
*  4,000 oak trees were lost in the New Forest alone.
*  HMS Association was blown from Harwich to Gothenburg in Sweden. 
*  The roof was blown off Westminster Abbey.
* Queen Anne had to shelter in the cellar of St. James's Palace.
*  At Wells, Bishop Richard Kidder was killed when two chimney stacks in the palace fell on his bed as he slept.  
---
St Davids Cathedral
 Dewi Sant is thought to have been born c.487 and died 1st March 589. David's mother Non was a nun at Ty Gwyn (Whitesands Bay) who was allegedly raped by Prince Sandde of Ceredigion. Non named her son, Dewidd, but he was commonly called Dewi. David is an Anglicised version.
David undertook a pilgrimage to Jerusalem with Saints Teilo and Padarn, where they are said to have been consecrated bishops. On his return he founded the monastery of Mynyw (St. Davids), which became a centre of learning, attracting many pupils from many different areas. King Constantine of Cornwall became a monk at Mynyw, as did St. Aeddan from Ireland.  David's order was strict, reputedly based on that of Egyptian monks. The brothers ate only one meal a day of bread with vegetables and salt, and they drank only water. They were a silent order and their days were filled with prayer and hard manual labour. They kept bees and cared for many pilgrims and travellers. David himself ate only bread and herbs and drank only water, becoming known as Dewi Dyfyrwr (David the Waterman) and as a self-imposed penance, he would sometimes recite Scripture while standing up to his neck in a lake of cold water. Despite his ascetic lifestyle and meagre diet, he was apparently tall and physically strong.
Between 645 and 1097, the community was attacked many times by raiders, including the Vikings and many of the Bishops were murdered by raiders and marauders.
1081 - William the Conquerer visited St David's to pray, recognising it as a holy a place. 
1090 - The scholar, Rhigyfarch wrote his "Life of David."
1123 - Pope Calixtus II granted a Papal privilege making St. Davids a centre of pilgrimage, decreeing that "Two pilgrimages to St David's is equal to one to Rome, and three pilgrimages to one to Jerusalem." 
1171 - King Henry II's visit saw the following of David increase – and the need for a larger Cathedral. 
1540 - During The Dissolution of the Monasteries in the reign of Henry VIII, the body of Edmund Tudor, father of Henry VII, was brought from Carmarthen to be entombed in front of the High Altar.
1649 - 1658 - During the Puritan Commonwealth under Oliver Cromwell, the Cathedral was all but destroyed by Cromwell's forces, and the lead stripped from the Bishop's Palace roof. 
1793 - The Welsh architect John Nash was commissioned to restore the West Front, to repair the damage done one hundred and fifty years previously.
1862-70 - Within a century the Nash West Front had become unstable, and the whole building was restored by George Gilbert Scott. 
1995 - The British Government re-instated the title of "city" to St Davids.  
---
The Worm's Head promontory, so named by Viking settlers because of its sea-serpent shape, is the westernmost point of the Gower peninsula. The island is joined to the mainland by a rocky causeway which is only exposed at low tide.
The young Dylan Thomas fell asleep on the Inner Head and missed the tide:
"I stayed on that Worm from dusk to midnight, sitting on that top grass, frightened to go further in because of the rats and because of things I am ashamed to be frightened of. Then the tips of the reef began to poke out of the water and, perilously, I climbed along them to the shore."
The Outer Head is a breeding ground for Herring Gulls, Guillemots, Razorbills, and Kittiwakes, with the occasional appearance of Puffins.
The Outer Head is also home to Worm's Head Cave, a natural blow hole which emits loud booming sounds, giving rise to a local saying - "The old Worm's blowing, time for a boat to be going".