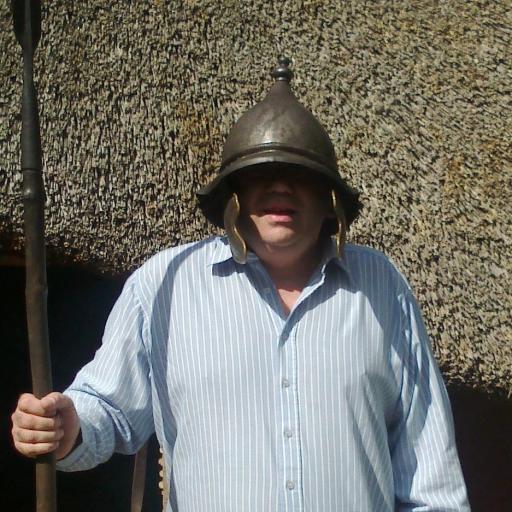 On 25th November 1233, Richard Marshall, Earl of Pembroke, together with his allies Llywelyn ap Iorwerth and Owain ap Gruffydd, defeated forces loyal to Henry III of England at the Battle of Monmouth.

Spurred on by this success, Marshal and Llywelyn attacked Shrewsbury in January 1234, burning and looting the town.  Henry was enraged and hunted Marshal down, killing him in Ireland in April of the same year. On 21st of June, Llywelyn and Henry came to terms, with an agreement called The Peace of Middle, which established a truce, with Llywelyn retaining Cardigan and Builth. This truce was renewed annually until Llywelyn's death.

---
The White Ship;
Richard d'Avranches, 2nd Earl of Chester (1094 – 25 November 1120) was the son of Hugh d'Avranches, Ist Earl of Chester (Hugh the fat), who was  an important councillor of William the conquerer and one of the first Lords of the Marches.
In 1114, Richard led an army into Gwynedd. Gruffydd ap Cynan, the then ruler of Gwynedd, facing an overwhelming force, was obliged to pay homage to Henry I but lost no territory.
The line of the d'Avranches  failed when Richard joined the young William Adelin, heir to King Henry I aboard the doomed White Ship.  The ship went down in the English Channel near the Normandy coast  on 25 November 1120, drowning all but one boy.  Richard died leaving no issue, and the Earldom of Chester passed through the line of his sister, Maud.
The loss of William Adelin, the legitimate son and heir of King Henry I, led to a period of civil war in England known as the Anarchy.  
---
Born on this day 1775 in Brecon 
Charles Kemble - actor and  younger brother of Sarah Siddons, "a first-rate actor of second-rate parts."
Early in his career, he acted alongside his sister, chiefly in secondary roles, and received little acclaim. 
Eventually, he won independent acknowledgement, particularly as Cassio in Shakespeare's Othello, and his visit to America during 1832 and 1834 aroused much enthusiasm. The later part of his career however, was beset by money troubles in connection with his joint ownership of Covent Garden theatre.  
---
Evacuation Day, November 25th 1783, saw the last British troops,  including the Royal Welsh Fusiliers, i n the United States depart from New York, after which General George Washington led a triumph through the city. The last shot of the war was fired from a departing British gun boat at the jeering crowd on Staten Island.