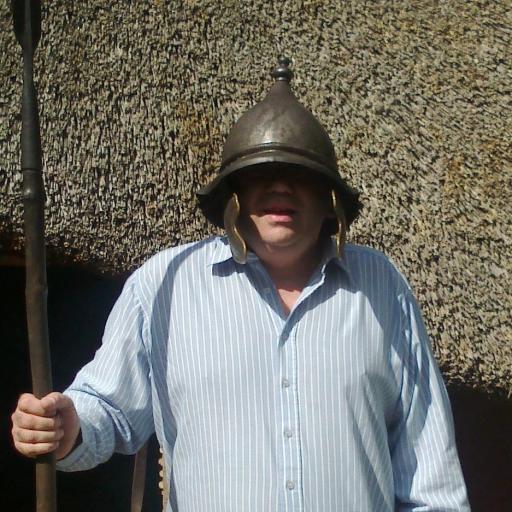 On 24th November 1326, Hugh Despenser the Younger, Lord of Glamorgan, was executed.

Despenser rose to fame as royal chamberlain and probable lover of Edward II of England. Hugh's greed for wealth and power took him from an impoverished knight to one of the wealthiest landowners in the kingdom in the space of a few years.

Edward bestowed land and titles on Hugh, including many in Wales and when he married Eleanor de Clare, granddaughter of Edward I and cousin of Edward II, he became phenomenally wealthy. When Llywelyn Bren led a failed attack on Caerphilly Castle, Despenser, without the king's direction, took Llywelyn to Cardiff Castle where he had him hanged, drawn and quartered without a proper trial with Llywelyn's lands being seized by Despenser. Unsurprisingly, by 1321 Despenser had earned many enemies.
Edwards estranged wife Isabella, who despised Despenser, planned to depose her husband. The majority of the nobility supported her, and very few people were prepared to fight for Edward II, mainly because of the hatred that Despenser had aroused. Hugh Despenser and the King fled to Wales, where they were captured near Neath. King Edward was placed in captivity and Hugh Despenser was brought to trial. He was sentenced to public execution by hanging, drawing and quartering, as a traitor. In addition, he was sentenced to be disembowelled for causing discord between the King and Queen, and ultimately to be beheaded.

---
On 24 November 1816 a 27-metre column was unveiled in Llanfair PG on Anglesey commemorating the courage and heroism at the Battle of Waterloo of the Marquess of Anglesey who lived just a few miles away at Plas Newydd on the Menai Straits.
When war broke out with France he raised a regiment of volunteers and began a military career that saw him rise quickly to the rank of major general.
During the Battle of Waterloo on 18 June 1815, he led the charge of the heavy cavalry, destroying d'Erlon's Corps in the centre of the French line, though he lost a leg during the battle.
He had an artificial leg fitted with a hinged knee and ankle, later known as the 'Anglesey leg', the first of its type.
The Marquess went on to lead a distinguished public life, twice becoming Lord Lieutenant of Ireland.    
---
Born on this day 1942 in Cardiff
Craig Thomas - author of thrillers, most notably the Mitchell Gant series.  His best-known novel,  Firefox, became a film both directed by and starring Clint Eastwood.  Most of Thomas's novels are set within MI6; his more recent novels include Snow Falcon and A Different War.  
---
Born on this day 1951 in  Moascar, Egypt
Graham Price - former Wales and Lions rugby international  who won 41 caps for Wales as a prop forward.  He joined Pontypool after leaving school and along with Bobby Windsor and Charlie Faulkner, formed the legendary Pontypool Front Row.
Price is remembered for debut international in 1975  against France in Paris when he sprinted 70 yards to score a try.  He won Grand Slams with Wales in 1976 and 1978 and played in 12 successive tests for the British and Irish Lions.  
---
B orn on this day 1962 in Rheindahlen, West Germany.
Paul Thorburn - former wales rugby international and captain.
Thorburn was a long distance goal kicker who holds the record for the longest successful kick in an international test match, with a penalty kick measuring exactly 70 yards 8 and a half inches  against Scotland at Cardiff Arms Park. After retiring from playing in 1991, he was tournament director for the World Cup in 1999 and also a former special projects manager for the Welsh Rugby Union.
---
Born on this day 1979 in Harrow, London
Tomos George L. Shanklin - former Wales rugby international and British and Irish Lion.
 Shanklin won 70 caps and scored 20 tries foe Wales. He once turned down an invitation from Clive Woodward to play for England, explaining "Everything about me is Welsh, except my accent. I'd lived in Tenby from the age of eight to 14, my family, friends and upbringing were all Welsh".  
---
On 24th November 2005, new licensing laws came in force, permitting, pubs, clubs and supermarkets in England and Wales to open 24 hours
The change did not bring about the predicted wave of alcohol-fuelled violence and debauchery.