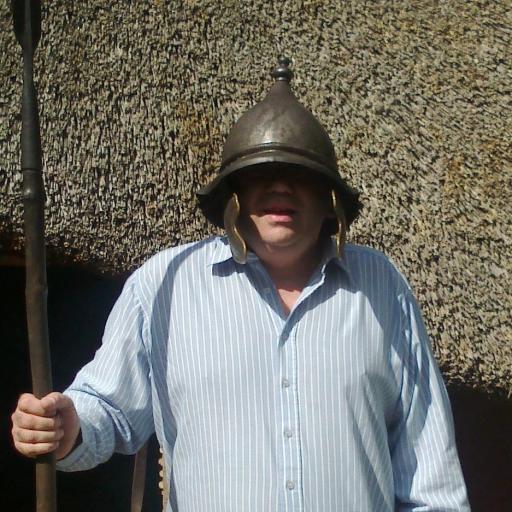 Born on this day 1882 in Eglwys Rhos, Caernarfonshire,
Harold Lowe, who was Fifth Officer on RMS Titanic when she sank in April 1911. He was described by survivors as 'the real hero of the Titanic' for his role in the evacuation. He was the only officer to return to the ship to search for survivors. He also rescued a sinking lifeboat and towed another boat to safety.
On his return to Barmouth, 1,300 people attended a reception held in his honour and he was presented with a commemorative gold watch. He served in the Royal Navy Reserve during the First World War and saw service in Vladivostok during the Russian Revolution and Civil War.  During World War II he served as an Air Raid Warden until his death in 1944.  
---
Born on this day 1815 at Court, near Fishguard,
John Bowen - Anglican bishop in Sierra Leone, West Africa.
Bowen had travelled widely and had fought for the militia in Canada, before attending Trinity College, Dublin.  He joined the church and whilst a curate became involved with the Church Missionary Society, who sent him to the Middle East, where he learned Arabic. In 1857, he was consecrated bishop of Sierra Leone, where, after initially recovering from recurring attacks of yellow fever, he died of Malignant fever.  
---
On 21st November 1953 Cardiff Rugby Club beat the New Zealand All Blacks 8-3.
Bleddyn Williams, the club captain, had toured New Zealand with the British Lions in 1950 and resolved to make their heavier pack run and tire.
Cardiff scored first, with Sid Judd crashing over for a try converted by Gwyn Rowlands.  A magnificent penalty goal from R. A. Jarden followed, from a range of 45 yards, with Gwyn Rowlands scoring a second try. 
The "Western Mail ' on Monday 23rd November 1953 pronounced : "We do not think that the passing of the years will ever dim for us the gleam and glory of the historic encounter at the Cardiff Arms Park on Saturday, or tarnish the memory of Cliff Morgan's darting and swooping across the turf and skimming past every obstacle like a swift at play. There was greatness in that clash of bone and sinew wherein the impenetrable object that was the Cardiff pack successfully withstood the supposedly irresistible force of the New Zealand 'terrible eight'."  
---
Born on this day 1914 in Swansea
Charles Fisher -  journalist, writer, poet and adventurer, was the last surviving member of the Kardomah gang, a literary and artistic circle in Swansea in the 1930's, which included Dylan Thomas, Vernon Watkins and Daniel Jones.
Fisher went to school with Dylan Thomas and on leaving, they both become journalists for the South Wales Evening Post.
During World War II, Fisher was active for British Intelligence in France and later wrote for Reuters, the South Wales Evening Post and the BBC.
After attending Dylan Thomas's funeral in 1953, Fisher emigrated to Canada, where he became a Hansard reporter in the Canadian House of Commons. He travelled widely in Spain and became an accomplished flamenco guitar player. In the 80's and 90's he met experimental composer and artist, Oool Fjolkunnigr, with whom he collaborated musically and artistically and travelled  extensively in India, Indonesia and Tonga.
His poetry The Locust Years, was published in 1988 and he completed a memoir, Adios Granada, recalling his life with Romani people in Spain.
He died, aged 91, in Bangkok.