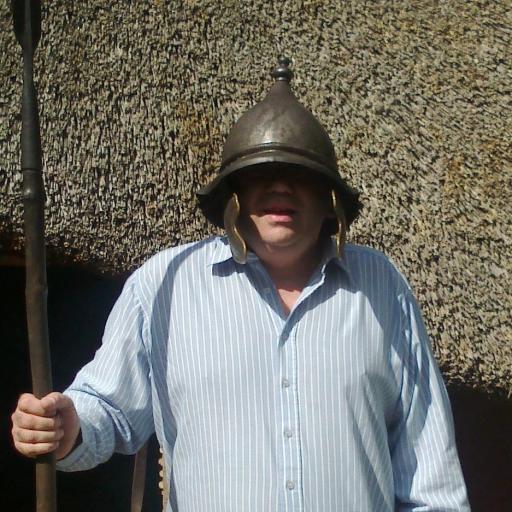 Born on this day 1912 in Rhos on Sea, Denbighshire
Wilf Wooller, who is acclaimed as one of the greatest all-round sportsmen that Wales has ever produced.
Wooller won his first Welsh rugby cap while still a pupil at Rydal School in Colwyn Bay and played his last game of county cricket for Glamorgan aged nearly 50.  In between he scored a hat-trick for Cardiff City FC, represented his country at squash and served as an England cricket test selector.  Wooller's achievements over four decades were remarkable, considering that he also spent years as a prisoner of war at the Changi camp in Singapore, during World War II.
He spent 36 years as secretary and then president of Glamorgan County Cricket Club, he reported on rugby and cricket for a London newspaper and presented the BBC's Welsh Sports Parade programme in the 1960s.
Additionally, he played in Wales' first rugby win over England at Twickenham in 1933 and captained Glamorgan to its first County Championship in 1948. InDecember 1935 he also contributed to one of only three Welsh wins over the All Blacks.  
---
Born on this day 1928 in Corris, Snowdonia,
John Disley - Olympic bronze medalist and co-founder of the London Marathon.
Disley had never seen an athletics track until he went to Loughborough College in 1946. During  the 1950s, he was Wales' most successful athlete and Britain's first world-class steeplechaser.  He set four British records and won a bronze medal at the 1952 Olympic Games in Helsinki. He became the first Welshman to be voted British Athlete of the Year and also won the Welsh Sports Personality of the Year award in 1955.
Disley was the leading pioneer of Orienteering in the UK and broke the record for the traverse of the Welsh 3000 foot peaks, later becoming President of the Snowdonia Society.  He was also one of the founders of the London Marathon and is a member of the Welsh Sports Hall of Fame.
---
For his actions on 20 November 1917 during World War I, Captain Richard William Leslie Wain  of Penarth was posthumously awarded the Victoria Cross.
Despite being seriously injured he attacked an enemy position in Cambrai, France, capturing it and taking prisoners. His actions enabled the infantry, which had been impeded by machine gun fire, to advance. He was killed while continuing to fire on the retreating enemy.