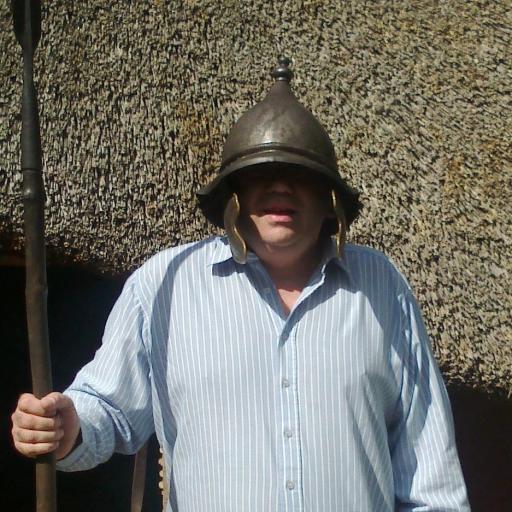 Llywelyn ap Dafydd, de jure Prince of Gwynedd, died at Bristol Castle in mysterious circumstances in 1287 and was buried in the nearby Dominican church (now known as Quakers Friars, which was later established as a Quaker meeting house on 17th November 1747).
Llywelyn ap Dafydd was the eldest son and heir of Dafydd ap Gruffydd (Prince of Wales 1282-1283). He was probably born around 1267 and it is likely that he accompanied his father during periods of exile in England in the 1270s.  Following the death of his father's brother Llywelyn ap Gruffydd on11 December 1282, Gwynedd was placed in the hands of Dafydd.
January 1283 - Edward I surrounded the heartland of  Wales with a massive army, and Dafydd and his family, including Llywelyn ap Dafydd, moved to safety at Castell y Bere.
April 1283 - Castell y Bere was besieged by over 3,000 men. Dafydd and his family escaped north to Dolbadarn Castle.
May 1283 - They were forced to flee again, to the Welsh royal home in Abergwyngregyn.
22 June 1283 - Dafydd and his younger son Owain ap Dafydd were captured in a secret hiding place in a bog by Bera Mountain and taken to Shrewsbury. Dafydd's wife and seven daughters, together with Prince Llywelyn's baby daughter Gwenllian ferch Llywelyn, were also taken captive.
28 June 1283 - Llywelyn ap Dafydd was captured and escorted to Bristol. Edward triumphantly proclaimed that the last of the "treacherous lineage" of the "turbulent nation", was eliminated.
3rd October 1283 - Dafydd was executed in Shrewsbury.
1287 - Llywelyn ap Dafydd died at Bristol Castle in mysterious circumstances, his burial being paid for by King Edward I.  
---
Colonel Morgan Morgan, an American pioneer from Glamorganshire, died on 17th November 1766 aged 78 years.  He was thought to have founded the first permanent settlement in present day West Virginia at Cool Spring Farm, arriving in 1731.
Morgan had wealth and a very respectable social standing. Early records list him as a merchant and tailor, and he was also a magistrate.  
Morgan died in Bunker Hill, Berkeley and was buried in the Morgan Chapel Graveyard.  Morgan had eight children, and one of his sons, David Morgan, became an Indian fighter. Francis Harrison Pierpont, governor of Virginia, claimed descent from Colonel Morgan.   
---
 Giles de Braose, Bishop of Hereford (1200 to 1215) and ally of Llywelyn ab Iorwerth (Llywelyn the Great), died on 17th November 1215 and was buried in Hereford Cathedral.
Giles was the second son of William de Braose, a landholder on the Welsh Marches, who was favoured by King John of England. Giles owed his Bishopric to his father's position with the king and was employed as a 'judge-delegate', or papal representative. He was also involved in resolving the political disputes of the border lands, including a wrangle between King John and Gwenwynwyn ab Owain of Powys, which was resolved in 1204. 
In 1206, John developed a distrust of the de Braoses, which resulted in Giles seeking refuge in France. While there, he joined a group of other English exiles seeking support from King Philip II of France against John. In 1210, Giles' elder brother and mother were starved to death on John's orders, and this prompted Giles to aid Llywelyn ab Iorwerth's efforts in 1212 to make an alliance with King Philip.
Giles returned to England in 1213 and joined the barons opposing John, and colluded with Llywelyn in razing Hugh de Mortimer's castle in Herefordshire. After Llywelyn's revolt in May 1215, the de Braose ancestral lands were restored and the bishop himself took a number of the castles.    
---
David Emanuel, who was born in Bridgend on 17 November 1952, is a Welsh fashion designer best known for designing the wedding dress worn in 1981 by Diana, Princess of Wales.
David continued to dress Diana, Princess of Wales after her wedding and has also dressed some of the world's most beautiful women, including Joan Collins, Madonna, Shirley Bassey, Faye Dunaway, Catherine Zeta-Jones, Jane Seymour and Elizabeth Taylor.  
---
Gethin Jenkins (born 17 November 1980 in Llantwit Fardre) is a Wales and British Lions international rugby union player, currently playing for Cardiff Blues. He is the most capped front-row forward for Wales.
Jenkins first played for Wales against Romania in 2002, and in the 2005 Six Nations Championship scored a memorable try against Ireland. In November 2007, he captained Wales for one match against South Africa.
He is one of the few Welsh players to have won three Grand Slams.