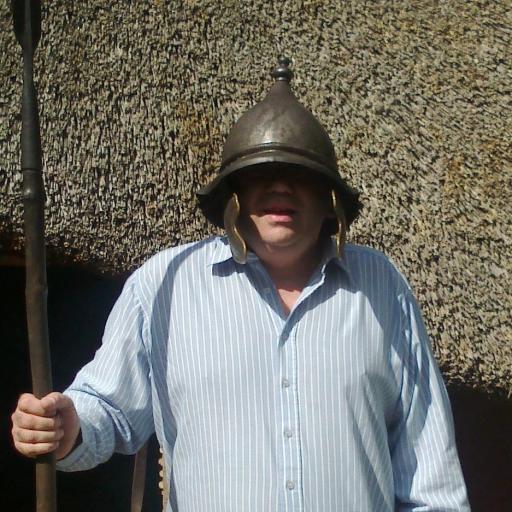 November 1886 saw serious flooding throughout Wales causing severe damage;

*  The keeper of the Mumbles lighthouse was swept out to sea and drowned.
*  Trefechan Bridge near Aberystwyth was destroyed.
*  Serious flooding in Aberystwyth saw North Parade under 6 feet of water.   
*  The rivers Mawddach, Dee and Taff all flooded.
---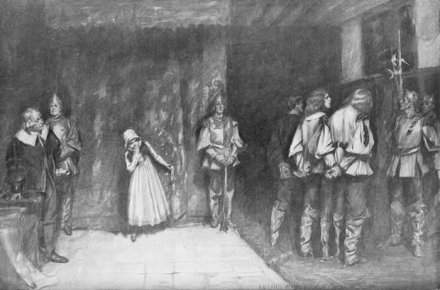 Major General Rowland Laugharne, Parliament's commander in South Wales during the English Civil War, was buried on 16th November 1675.
Major General Rowland Laugharne's involvement in The English Civil War:
1642 - Outbreak of Civil War. Haverfordwest, Pembroke and Tenby were held for Parliament.
1643 - The Royalists entered Pembrokeshire and occupied Haverfordwest and Tenby but Pembroke castle held out.  Laugharne, with the assistance of Parliamentary ships from Milford Haven, took the small Royalist garrisons at Stackpole and Trefloyne and recovered Haverfordwest and Tenby. 
1644 - Following the defeat of the Royalists at Marston Moor, Laugharne resumed the offensive. He captured the town and castles of Laugharne and Cardigan.
1645 - Royalists surprised and defeated Laugharne at Newcastle Emlyn, forcing him to withdraw to Pembroke and Tenby. Following the king's defeat at Naseby on 14th June, Laugharne routed the remaining Royalist forces at Colby Moor, Wiston on 1st August. He entered Haverfordwest the following day and took Aberystwyth castle on 12 April 1646. At this stage, all of west Wales was in his hands.
1646 - Laugharne went to the relief of Cardiff castle, where the governor, Edward Pritchard, was under threat from an uprising of the Royalist gentry of the Vale of Glamorgan. In recognition of his gallantry, Laugharne was appointed commander-in-chief of the counties of Pembroke, Cardigan, Carmarthen and Glamorgan.
1648 -  Parliamentarian troops in Wales, who had not been paid and feared that they were about to be disbanded without arrears of pay, staged a rebellion under the command of John Poyer, Rowland Laugharne and Colonel Rice Powell. The rebellion was put down at The Battle of St. Fagans on 8th May 1648. 
1648 - Laugharne retreated with what was left of his army to join Colonel Poyer at Pembroke while Colonel Horton of The New Model Army marched to besiege Tenby Castle. Oliver Cromwell joined Horton to lay siege to Pembroke, forcing Laugharne to surrender on 11 July 1648.
1649  - Laugharne was court-martialled in April and condemned to be executed by firing squad along with the two other rebels, Poyer and Powell. It was decided to execute only one of the rebels, however, and Laugharne was spared.
Laugharne spent most of the 1650s in prison and after the Restoration of the Monarchy was elected MP for Pembroke in the Cavalier Parliament.    
---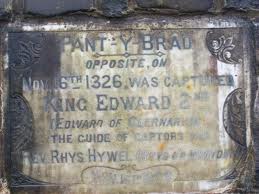 On 16th November 1326, Edward II was captured at Pant-Y-Brad (The Hollow of Treason) near Tonyrefail and imprisoned at Llantrisant Castle.
This was the humiliating end of the disastrous reign of Edward II, who was taken by followers of his estranged wife Isabella of France, who seven weeks earlier had invaded England with her favourite, Roger Mortimer.
Only a small group of men remained with the king at the time of his capture as he had alienated much of his realm, and few were willing to fight for him, not even his household knights. Edward was taken to Kenilworth Castle in Warwickshire in honourable captivity. A few weeks after his capture he abdicated in favour of his fourteen-year-old son Edward III, whose reign began on 25 January 1327.
---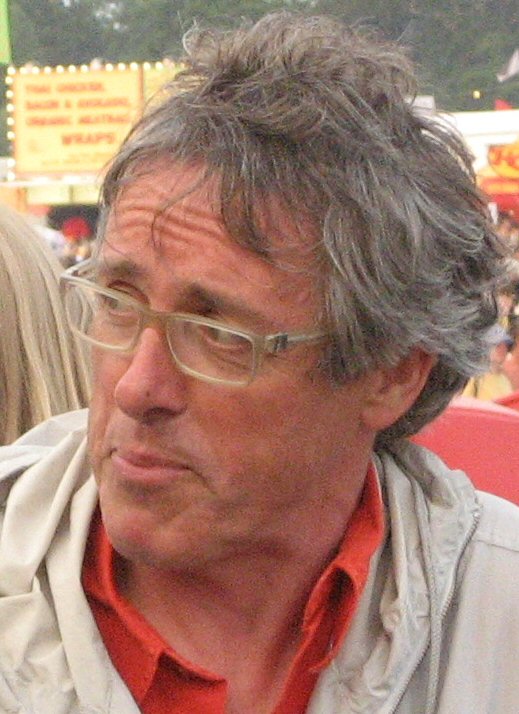 Griff Rhys Jones was born in Cardiff on 16 November 1953. He is best known for his comedy partnership with Mel Smith.
He first found fame on 'Not the Nine O'Clock News' alongside Rowan Atkinson, Pamela Stephenson and Mel Smith. Smith and Jones continued to work together, developing their own sketch show 'Alas Smith and Jones'. Further series included 'The World According to Smith and Jones', 'Smith and Jones in Small Doses' and 'Smith and Jones'.  Jones has also established himself as a presenter, working on shows such as 'Restoration' and 'The Bookworm'. 
Since 2006 Jones has appeared in the BBC's Three Men in a Boat series with Rory McGrath and Dara Ó Briain.  Rhys Jones also revisited his roots in the village of Ferndale for a 2007 episode of the BBC One series Who Do You Think You Are? In the episode, he detailed early memories of his grandparents' fruit and vegetable shop on the high street and his mother's childhood concert performances at Trerhondda Chapel.  
---
Today is the feast day of Saint Afan. 
Saint Afan was a Welsh bishop and saint of the 6th century. He was the son of Cedig ab Caredig ab Cunedda, by Tegwedd, daughter of Tegid Foel of Penllyn. He was the founder of LlanafanTrawsgoed in Cardiganshire (Ceredigion) and was buried in Llanafan Fawr in Breconshire, where his tomb still remains as inscribed, "Hic Iacet Sanctus Avans Episcopus." He may have been the third bishop of Llanbadarn. 
Little is known about Afan, and even less is strictly reliable; all that is sure is that he was a bishop in the district of Buallt, or Builth in Mid Wales.  Baring-Gould recounts a tradition that Afan was murdered by Irish pirates (or by Danes) on the banks of the River Chwefri, and that the tomb at Llanafan Fawr marks the site of his martyrdom.   
Little else is known about the life of Saint Afan, although some writers list him as a descendant of the 3rd century British King Cynedda Wledig, making him a cousin of Saint David, and some others even as a relation of a 10th-century bishop, Jeuan, who was killed by Viking invaders.
The church dedicated to him was once a site of pilgrimages, and site of at least one miracle: the Norman nobleman, Philip de Braose was hunting nearby and decided that the church was a suitable place for him and his dogs to spend the night. When he woke at sunrise, his dogs had gone mad and he was blind; he had to grope his way out with his hands. The nobleman never regained his sight, but fought in the Crusades blind, whereupon he was "immediately struck down by a blow from a sword and so ended his life with honour."