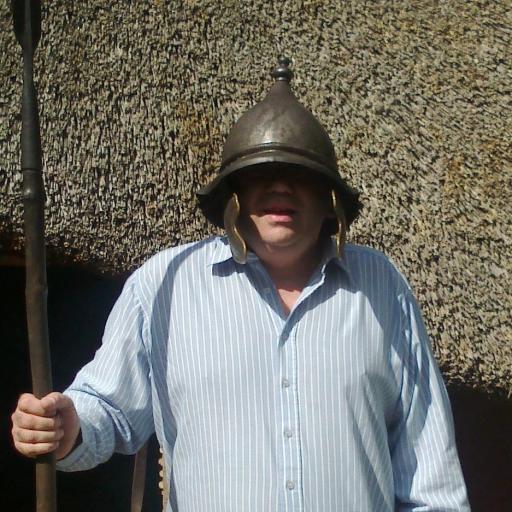 On 12th November 2012, the first legislation created wholly in Wales for more than six centuries came into force.
 Carwyn Jones, the first minister of Wales, regarded it as a significant occasion in the country's development. 
"This is the first act that has been passed by a legislature in Wales for more than 600 years. It's an exceptionally historic day," he said. "Wales is an old country, but a young democracy. Today is a historic day for us as a nation. It heralds the beginning of a new era for the governance of Wales." 
The content of the act is not controversial. It confirms that the languages of Welsh and English are treated as equal in the assembly. However, Jones said that "What's important is that it's the precursor to a number of bills before the assembly that will make a big difference to the people of Wales whether it's in education or social services."   
---
In November 1400, there was a disturbance at Westminster involving supporters of Adam of Usk and those of his rival Walter Jakes.
A dam of Usk (c. 1352 – 1430)  was a priest, historian and chronicler. He studied law and served in the court of Henry IV. An unseemly squabble with Walter Jakes over the title of prebend of Llandygwydd in Cardiganshire resulted in charges being brought against Adam and his consorts.
He fell out with Henry IV and left for Rome in February 1402.  He was accused of collaborating with Welsh rebels led by Owain Glyndŵr but was eventually granted a Royal Pardon. However, he failed to regain his former influence in court circles, dying in obscurity in 1430. 
His chronicle of these experiences provides fascinating detail on events both in Britain and abroad during this period. He met Popes and Kings, witnessed the Peasants' Revolt and lived in various European cities. It offers a useful insight into the history of the time and sheds light on the Glyndŵr rebellion.
The Chronicle survives and is housed in the British Library.   
---
Kevin Ratcliffe (born 12 November 1960) from Queensferry, Flintshire, is a former Welsh international footballer who played for Everton. 
He made 461 appearances for Everton and scored two goals during his time there. He was known for being a hard player and a tough tackler. He was given a red card in 1981 during a match against Manchester City for headbutting Tommy Hutchison and was also involved in a fracas with Vinny Jones in 1989 against Wimbledon. After leaving Everton in 1991, he played for Dundee and for Chester City, Cardiff City, Nottingham Forest and Derby County. He captained Wales on several occasions, playing 59 matches for his country.   
---
Tangaki Taulupe "Toby" Faletau (born 12 November 1990) is a Welsh international rugby union player. He played for Cross Keys RFC before joining the Newport Gwent Dragons. 
He was born in Tonga and moved to Wales in 1998  spending his early years in Wales playing for Ebbw Vale RFC and New Panteg RFC juniors, making his debut for the Newport Gwent Dragons on 1 November 2009.
 In January 2011, he was included in the Wales national rugby union team squad and made his international debut for Wales versus the Barbarians on 4 June 2011. Since then he has made regular appearances for Wales and was in the squad for the 2013 British and Irish Lions tour to Australia.
---
Released on 12th November 2002 Undertaking Betty, is a dark British comedy starring Brenda Blethyn, Naomi Watts, Lee Evans and Christopher Walken. 
The movie was filmed in Monmouthshire, South Glamorgan, Vale of Glamorgan, Rhondda Cynon Taff, and Denbighshire. The plot revolves around a Funeral Home and unrequited love.  
---


Grant Nicholas, lead vocalist and lead guitar player with the band Feeder, was born on 12th November 1967 in Newport.