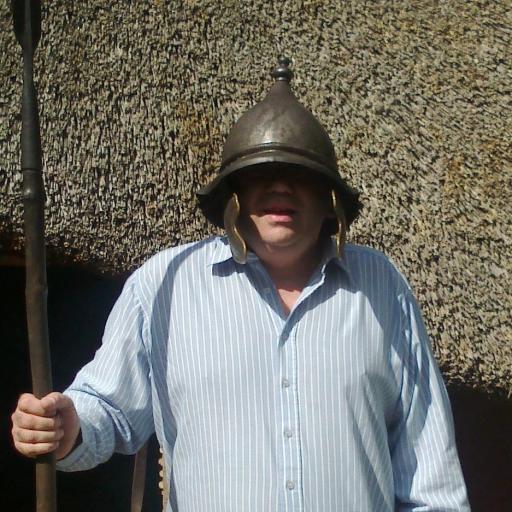 The Newport Rising, 4th November 1839.
In the early 1800's, calls to reform to the elitist electoral system resulted in "The Reform Act of 1832".  However, this act did not go far enough in the opinion of many working class people, as voters were still required to possess property worth £10, a substantial sum at that time. This division gave rise to the Chartist Movement, which called for the further following changes.
*  The right to vote for men over 21 years of age.
 *  Secret Balloting
 *  No requirement for MPs to own property.
 *  Payment for MPs, so that the poor were not debarred.
 * Equally sized constituencies.
*  Annual Parliamentary elections.
In May 1838, Henry Vincent, a leading Chartist, was arrested for making inflammatory speeches, tried, and sentenced to twelve months in prison. Furious outbreaks of violence ensued, and Chartist John Frost called for a mass demonstration demanding his release.
This march took place on 4th November 1839, with 3,000 men marching with pikes, clubs and firearms from Pontymister to Newport.
Troops were called in, and when the chanting crowd arrived at the Westgate Hotel, the order was given to open fire. At least twenty men were killed and fifty more seriously injured.
Frost, along with other Chartist leaders, was arrested and charged with high treason. They were found guilty and sentenced to be hanged, drawn and quartered. The brutality of the sentences was universally shocking, and the ensuing outcry forced Prime Minister Lord Melbourne to commute the sentence to life transportation.
The convicts were granted a total pardon in 1856 and Frost received a hero's welcome on his return to Newport. By the time of his death, aged 91, most of the reforms for which the Chartists had campaigned were enshrined in law.
In the 1960s a square in Newport was named John Frost Square and  a 35 metres long mosaic mural was created in a pedestrian underpass, but controversially, as part of a redevelopment scheme, the mural was destroyed on 3 October 2013.
---


On 4th November 1910, Ernest Thompson Willows made the first flight from England to France in his dirigible, City of Cardiff, having earlier in the year made the first flight across the Bristol Channel by airship, from Cardiff to Minehead.
Willows was born in 1886 in Cardiff and started designing his own craft at the age of nineteen, and made his first flight in 1905, flying for 85 minutes from East Moors, Cardiff. Following his record breaking flights in 1910, he established a spherical gas balloon school at Welsh Harp, Hendon, and also gave joyrides over London. During the first world war, Willows built kite or barrage balloons in Cardiff. After the war, he continued with ballooning but was tragically killed, along with two passengers, in a balloon accident on the 23 August 1926 at Hoo Park in Bedford. He is remembered in Cardiff, where a road, a City Road pub and Willows High School are named in his honour.
---
B orn on this day 1938, in Velindre

Alan Jones - Glamorgan cricketer.

Jones is Glamorgan's record run scorer with 36,049 runs, the highest of any player outside Test cricket. Jones scored 1,000 runs in every season between 1961 to 1983 and was prominent in the Championship-winning Glamorgan side of 1969.
Jones captained Glamorgan in both 1977 and 1978. He was awarded the title Wisden Cricketer of the Year in 1978, after captaining Glamorgan to its first Gillette Cup final the previous season.
---
On 4th November 1980, Welsh boxer Johnny Owen died, having been knocked out in Los Angeles on 19th September during a fight  for the World Bantamweight title. His opponent was Mexican boxer, Lupe Pintor. 
Johnny Owen, born John Richard Owens on 7th January 1956, came from a working class background in Merthyr Tydfil. He started boxing at the age of eight and won several Welsh titles.  As a professional boxer, he held the Bantamweight Championship titles of Great Britain, the Commonwealth and Europe.
Despite being a reserved, quiet gentleman outside the ring, and appearing frail, he was a fierce opponent with huge strength and determination. He earned nicknames such as 'the Bionic Bantam' and 'the Merthyr Matchstick'.  He had also developed incredible stamina from hours of training, running up and down the steep valleys around Merthyr.
 Owen never regained consciousness after the knockout, and, despite surgery, lapsed into a coma. He was pronounced dead on 4 November 1980, aged just twenty-four.
A memorial to Johnny Owen was unveiled in Merthyr Tydfil twenty years later, with the unveiling being performed, at the request of Johnny's father, by Lupe Pintor.  
---
Cwmbran was designated a new Town on 4th November 1949.
Following the Second World War, it was noted that many of Britain's urban areas were overcrowded, with high levels of poverty.  The New Towns Act 1946 allowed the government to designate areas as new towns, in order to disperse population and also to provide better services, therefore improving people's quality of life.  Cwmbran was Wales's first such town and was based around the villages of Old Cwmbran, Upper Cwmbran, Llantarnam, Croesyceiliog, Pontnewydd and Llanyrafon.
Cwmbran now has a population of 47,000, which makes it the sixth largest urban area in Wales.  The roads conform to a grid pattern, similar to Milton Keynes, and is one of the largest pedestrianised shopping centres in South Wales, attracting shoppers from a wide urban area.