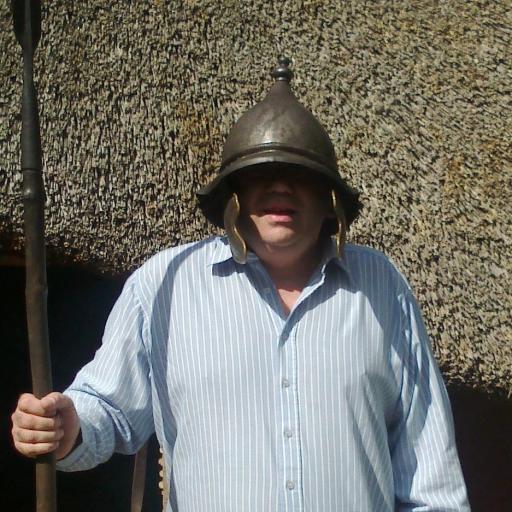 Today is the anniversary of the Senghenydd Mining Disaster 
At 8.00am on Tuesday 14th October 1913, a huge explosion occurred at the Universal Colliery in Senghenydd.  The explosion, and subsequent release of poisonous gas claimed the lives of 439 miners of the 950 that were working underground at the time.  It remains the most tragic mining disaster in British history.  
It is thought that the explosion was caused by a spark from the electric signalling gear that ignited methane gas and was so violent that a pit cage was blown back up the shaft.   It also caused coal dust lying on the mine floor to rise and catch fire and the fires were quickly followed by afterdamp, waves of poisonous carbon monoxide, that suffocated the miners who had escaped the explosion.
Desperate rescue attempts were hampered by fires and fallen debris, but men and boys were found and rescued from among the wreckage, however after three weeks  all hope had long gone of finding further survivors and it was only the dead bodies of the victims that were brought to the surface.  Some  could only be identified by their clothing, with one heartbreaking story being that of a young boy, identified by the patch on his jacket that his mother had sewn on a few days earlier.
The subsequent enquiry was critical of the owners and management for the poor safety standards at the colliery, especially as lessons had not been learned from a previous disaster in 1901 in which 81 men were killed, but incredibly only £24 in total was ever paid out as fines or compensation and Universal Colliery was back in operation by the end of the following month.
There is a memorial to the men and boys who lost their lives at  Nant y Parc Primary School, which stands on the site of the mine and another at the local comprehensives school as well as a clock on Senghenydd square.
---
October 14th, 1066 - The Battle of Hastings.
There is no record of any significant Welsh presence at The Battle of Hastings, which may not be surprising, given that in 1063,  Harold had led an army into Wales, killed the Welsh ruler Gruffydd ap Llywelyn and according to reports "Pursued the Welsh into the rocky and wooded districts that were their natural strongholds and killed every adult Welsh male they could find."   The invasion and its consequences however, were to have a major impact on Wales and changed the course of Welsh history.
October 14th, 1066, Senlac Hill, about 6 miles north-west of Hastings: two armies stood opposite each other: the English army of King Harold II in one line; the army of William of Normandy in another.
At around 9 am the Normans made the first attacks, first with arrows, then by the infantry.  The English replied with javelins and stones and the English shield wall, stayed intact.
William then sent in his cavalry, but within an hour, his left flank was broken and began to retreat.  Unwisely some English soldiers then broke rank, to chase the retreating French, encouraged by the rumour that William was dead.  William however, was not dead and removed his helmet to prove so to his troops.  This boosted the morale of the Normans and their cavalry immediately charged at the broken ranks of the English.
The English shield wall stood up well to the fresh assault but was weakened.  This encouraged William to employ the tactic of feigned retreats in order to the cut down the chasing English.
Harold's brothers, Gyrth and Leofwine, were killed, followed shortly after by King Harold himself, who legend has it was felled by an arrow that struck him in the eye.  The English fought on bravely, but without leadership, their moral and organisation suffered and they were beaten. 
---
Born on this day 1755  in the parish of  Llanfihangel Abercywyn, near St Clears.
Thomas Charles - Calvinistic Methodist clergyman.  Following the Methodist Revival, a second wave of preachers emerged in Wales towards the end of the eighteenth century. Thomas Charles,  a man of wide influence in religious and educational work, was the leader of this movement and is considered of considerable importance in the shaping of modern Wales. 
After graduating from Jesus College, Oxford, Charles became an Anglican priest in Somerset for five years, before returning to Wales in 1783 to marry Sarah Jones of Bala.  Charles had been influenced by the great revival movement in Wales and had been converted by a sermon by Daniel Rowland.
This made him unpopular with the Welsh clergy, so he made the decision to join the Methodists in 1784. Charles was at the heart of a powerful Christian revival that broke out in North Wales in 1791 and throughout his life he was committed to education through Christian principles.  He is credited with being  instrumental in introducing the Circulating Schools system and Sunday Schools to North Wales.  The scarcity of Welsh bibles was Charles's greatest difficulty in his work, as by 1789, the stock was all but exhausted. When a new edition was brought in 1799, Charles managed to get his hands on approximately 4,000 copies of the 10,000 issued and in 1800 he was so inspired by Mary Jones, who walked 26 miles to purchase a Bible from him at Bala, that he  founded the British and Foreign Bible society.
He also issued his own Biblical Dictionary and corrected and edited a version of The Welsh Bible. In later life, Charles was instrumental in introducing the Circulating Schools system to Ireland and charity schools to Scotland.
---
The Calvinistic Methodist Church is a Nonconformist Protestant religion, closely allied to Presbyterianism, which originated in Wales (1735–36) with the evangelistic preaching of Men such as Howell Harris and Daniel Rowlands. 
Nonconformity is the refusal to "conform" to, or follow, the governance of the Church of England.  Methodists, Presbyterians, Congregationalists, Baptists, Presbyterians, Congregationalists, Baptists, Quakers, Plymouth Brethren and the Salvation Army are all considered Nonconformists 
Presbyterianism is a method of church governance typified by the rule of elders.  It developed as a rejection of governance by hierarchies of single bishops (episcopal polity), but also differing from the congregationalism, in which each congregation is independent.  In Presbyterianism, each local church is governed by a body of elected elders and then groups of local churches are governed by a higher assembly of elders. Its implementation was by the Geneva church under the leadership of John Calvin in 1541
Methodism- originated from a Christian revival, within the Church of England in the early 18th-century by a group of men, including John Wesley, his younger brother Charles and George Whitfield.  Later Whitfield and the Wesley's disagreed over certain aspects of religion and this led to a split, resulting in two branches of Methodism, namely Calvinisitic Methodism of which Whitfield was a proponent and Arminianistic Methodism of which the Wesleys supported.
In Wales, its beginnings may be traced to the Rev. Griffith Jones (1684–1761), of Llanddowror, Carmarthenshire, more than twenty years before the conversion of Whitefield.  Jones's sympathy for the poor led him to set up the system of circulating charity schools for the education of children in particular.  However in Wales,  it was Calvinistic Methodism that took root, supported by such men as, Howell Harries, who had received his religious awakening in Talgarth in 1735 before becoming an itinerant preacher, spreading every the word of God to every neighbourhood visited.  He was joined by men such as Daniel Rowlands and William Williams, Pantycelyn, the great hymn-writer.  The first Methodist Association in Wales met in 1742 and Whitefield, himself a great pulpit and open-air orator who attracted large and emotional crowds became leader of the Welsh Calvinists.  The Anglican Church never quite knew what to make of these fiery preachers and several times Harris applied for ordination in the Anglican Church, only for him to be turned down.
Thomas Charles of Bala became the leader of The Welsh Calvinistic Methodists in 1784 and in 1811 they separated from the Established Church, gaining autonomy in 1933. The Calvinistic Methodist Church was introduced (c.1826) into the United States by Welsh settlers in central New York state.
---
Born on this day 1644 in London
William Penn - Quaker and founder of the Province of Pennsylvania, which was ultimately settled by many Welsh settlers.
In 1681, King Charles II handed over a large piece of his American land holdings, which included present day Pennsylvania, to William Penn to satisfy a debt the king owed to Penn's father  Penn immediately sailed to America and his first step on American soil took place in New Castle in 1682.  This coincided with a wave of religious intolerance in Britain which threatened the rights of several groups including Quakers and significant numbers of people felt it necessary to leave Wales
 The Welsh Quakers acquired land in modern day Pennsylvania and later known as The Welsh Tract, in a verbal contract with William Penn and began emigrating there in 1682.  However, this agreement was never put into writing and later became a source of bitter controversy.
The first Welsh colony of Cambria was established in eastern Pennsylvania by a Baptist minister from Glamorgan called Morgan John Rhys.  The Welsh Society of Philadelphia was established in 1729, it is still going strong and is the oldest society of its kind in the United States.
---
Born on this day 1940 in Bala
Christopher Timothy - actor, director and writer, best known for his role as James Herriot in the television series All Creatures Great and Small.
---
The Reverend Dr Henry Owen (1716 – 14 October 1795) - born near Dolgellau was a theologian and Biblical scholar.
Owen is noted for his work on the date of publication and composition of the Synoptic Gospels (Mathew Mark and Luke).   This hypothesis states that Mark was written first, followed by Matthew and Luke, who used Mark as a source.