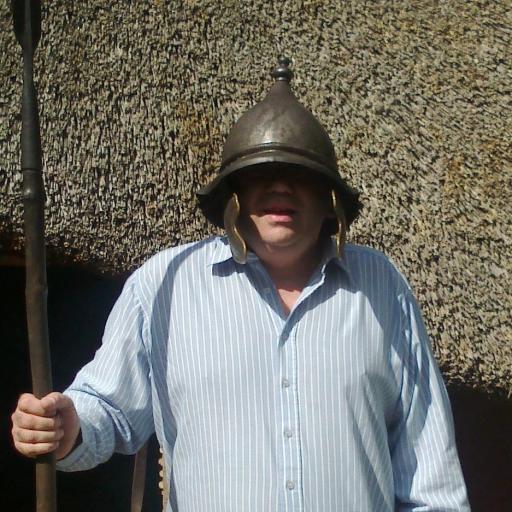 In 1904 Wales experienced a National Religious Revival that set the country on fire and spread worldwide, it reached the rest of Britain, Scandinavia, North and South America, India and Africa. It was characterised by spontaneous, tears, joy, fainting, hymn-singing, public confessions and mass conversions, especially among young people and young women in particular.
A key moment happened at a religious convention at Blaenanerch, 5 miles north of Cardigan on 28-29 September 1904. Evan Roberts a 26-year-old young man from Loughor in Glamorgan underwent a life-changing experience, bending his knees and crying out as he was dramatically filled by the Holy Spirit during a service by the Evangelist Seth Joshua.
After his experience at Blaenanerch, although not a priest, he became the de facto leader of the revival and along with his brother Dan, his best friend Sidney and six girl singers, travelled the country conducting Revival Meetings, which broke the conventional order of traditional church services. Often the local ministers just sat down unable to preach or even to understand the storm that had arrived in their usually sedate places of worship. Within two weeks the Welsh Revival was national news and it was reported that it brought in an extra 100,000 new converts in Wales. People's lives were changed in many ways. The crime rate dropped, drunkards were reformed, pubs reported losses in trade and bad language disappeared. There were frequent public showings of people's faith on buses, trains, in the street and at places of work, including the coal mines and steel works.
The public excitement of the Revival had died down by 1906. Evan Roberts, who had succumbed to the pressure of his rigorous schedule, suffered a physical and emotional collapse and went to Leicester to recuperate. But his religious convictions remained firm to the end of his life. He died in 1951 at the age of seventy-three and was buried in Moriah Chapel in Lougher.
---
Born on this day 1746 in London
Sir William Jones - philologist of Welsh parentage, who is credited with discovering the connection amongst "The Indo-European" group of languages.
Over his lifetime Jones learned 28 languages including Greek, Latin, Arabic, Hebrew, Chinese and Persian and when appointed as Judge of the Supreme Court of Calcutta, he decided to learn Sanskrit, in order to prepare himself for the large amount of Hindu and Muslim legal documents that he would need to deal with. He noted certain similarities among the Greek, Latin, Sanskrit, Germanic, and Celtic languages and theorised that an unknown ancestral language must have given rise to these languages. This hypothetical language is referred to as Proto-Indo-European.  
---
  Lucy Walters of Roch Castle near Haverfordwest and a mistress of King Charles II died of venereal disease in September 1658.
Roch Castle declared for Charles' father Charles I, during the English Civil War, but it was captured and burned by the parliamentarians in 1644.  Lucy was forced to flee to London and then the Hague, which is where she met Charles and they became lovers.  They had one child James Scott, who later, Charles made Duke of Monmouth and it was he who many protestants wanted to make heir to the throne during The Exclusion Crisis of James II in 1679 through to 1681, claiming that Lucy and Charles had secretly married. 
On the termination of their affair in 1651, Lucy fell into to a life of promiscuous immorality, which resulted in her death in Paris in 1658.  
---
Naomi Watts (born 28 September 1968) one of Hollywood's most versatile and beautiful actresses.
Born in Shoreham, Kent, she is the daughter of Myfanwy Edwards (née Roberts), a Welsh antique dealer and costume and set designer and Peter Watts, an English road manager and sound engineer who worked with Pink Floyd. Following the death of her father in 1976, Watts' mother moved the family to Llanfawr Farm in Llangefni, on Anglesey, where she attended the Welsh language school, Ysgol Gyfun Llangefni.
Then in 1982, when Watts was 14, she moved to Sydney, Australia with her mother, brother and stepfather. She began an acting career, performing locally and appearing in television commercials, before breaking into film acting. She has to date starred in the following Films; "Mulholland Drive", "The Ring", "21 Grams",  "We Don't Live Here Anymore", "The Assassination of Richard Nixon", "King Kong", "Fair Game", "The Impossible" and "Diana".  
---
Born on this day 1883 in Greenwich, Ohio, to Welsh immigrant parents 
Albert Rhys Williams - journalist and fervent supporter of the Soviet Union.
Williams became extremely interested in socialist politics, whilst studying for a fellowship at Cambridge University and on his return to America, he got the position of Russian correspondent for The New York Evening Post.  In this role, he was present at the storming of the Winter Palace in Petrograd in 1917 and in attendance at the First, Second and Third Congresses of Soviets, where he met and became friendly with Vladimir Lenin.  He was later active in the Civil War with the Bolsheviks and covered foreign intervention in the Revolution at Vladivostok.
Back in America, he published leaflets explaining and praising the Bolshevik Revolution and also a biography of Lenin. Williams returned many more times to the Soviet Union where in 1929, he published his most famous work, The Russian Land.