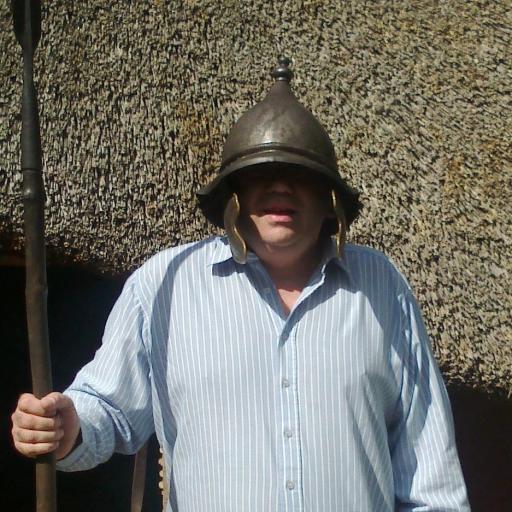 Prominent Welsh Jacobite, Sir Watkin Williams-Wynn (1692 – 26 September 1749) and Welsh involvement in the "The Jacobite rising of 1745",
Sir Watkin Williams-Wynn was a major land owner in North Wales, having inherited the estates of Llanforda near Oswestry, Wynnstay near Ruabon and those of the Wynn baronets of Gwydir, Caernarfonshire. He was MP for Denbighshire and mayor of both Oswestry and Chester.  Wynn never concealed his Jacobitism, being the leader of the Cycle of the White Rose, the well-known Jacobite club in Wrexham and once publicly burning a picture of George I.
Wynn promised his assistance if there was a restoration attempt by the exiled Stuarts, but only if they were accompanied by a French army. So when the Young Pretender (Bonnie Prince Charlie) arrived in 1745, without an army,  Wynn withheld his public support.  He, therefore, avoided retribution after the defeat at Culloden.
---
Thomas Jones (26 September 1742 – 29 April 1803) -  landscape painter, born in Trefonnen in Cefnllys, Radnorshire.  His formative years were spent on his father's estate at Pencerrig near Builth Wells, hence, the name he is known by many is Thomas Jones Pencerrig.  He was a pupil of Richard Wilson and is best known as a painter of Welsh and Italian landscapes in the style of Wilson.  His painting "The Bard" has become an iconic image in Wales, recounting the legendary tale of Edward I's massacre of the Welsh bards.
---
Olivia Newton-John, (born 26 September 1948) best remembered as  co-star with John Travolta in the film adaptation of the Broadway musical Grease, which featured one of the most successful film soundtracks in Hollywood history.
Born in Cambridge, Olivia moved to Melbourne, Australia with her family when she was five, when her headmaster father, Brinley Newton-John who was born and raised in Cardiff and an MI5 officer during World War II, was offered a job at a college in New South Wales, Australia.