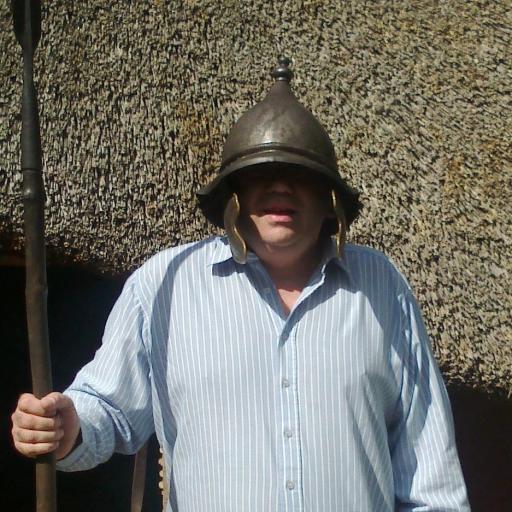 Born this day 1969 in Swansea
Catherine Zeta-Jones
Catherine whose parents, Dai and Pat Jones, owned a sweet shop, showed an early interest in entertainment, starring in stage versions of "Bugsy Malone",  "The Pajama Game" and  "Annie".  Then  she had the lead role in  "42nd Street" at age 15.  She made her breakthrough on TV in The Darling Buds of May in 1991 and went on to appear in many films including Christopher Columbus; The Discovery, Catherine the Great, The Phantom, The Mask of Zorro, Entrapment, The Haunting and Traffic.  In 2000, she married fellow film star Michael Douglas.
---


Today is the feast day of Saint Cadog (Cadoc)  Born 497.
St. Cadoc is one of the most important early Welsh saints. He was a contemporary of Dewi Sant (St. David), St. Patrick of Ireland, St. Columba of lona and tutor of St Illtyd.  It is said that he rivaled St David as Wales' patron saint. 
 Cadoc was the son of Gwynllyw, ruler of the Kingdom of Gwynllwg and Gwladys daughter of King Brychan of Brycheiniog.  After the birth of his son, Gwynllyw went on a wild celebratory raid, but among the livestock that he stole, was the cow of an Irish monk, St. Tathyw of Caerwent.  St Tathyw was not afraid of Gwynllyw and boldly went to confront him, demanding the return of the cow.   Impressed by his bravery and faith, Gwynllyw would not let Tathyw leave with his cow until he baptized his newborn son into the Christian faith and to allow him to live under the monk's care.  Cadoc was therefore sent to be educated at Tathyw's monastery in Caerwent.
When Cadoc reached adulthood, he declined to take charge of his father's army, preferring as he said, to fight for Christ.  He subsequently made pilgrimages  Jerusalem and Rome but was reportedly distressed that the Synod of Llanddewi Brefi was held during one of these absences.
Legend says that once whilst hiding in a wood from enemies, he surprised a wild boar.  The animal charged him but disappeared before striking him.  Cadoc understood this as a sign from God and the location became the site of the great church and monastery at Llancarfan, near Cowbridge.  Legend also says he once saved his brother monks in a famine by tying a white thread to the foot of a mouse, that led them to an underground granary.
It is probable that in his later years he returned to the area around Abergavenny, where he was killed by Saxons  in 570 whilst celebrating Mass.
---
Prime Minister of Australia (1915–1923) - Billy Hughes was born on this day 1862.  During his long, stormy career he chopped and changed his political ties, representing four different parties being expelled by three, he was known as one of the fastest political wits in the history of the parliament.
William Morris Hughes (known affectionately as 'Billy') was born in London, the only child of Welsh parents. His father William Hughes was a carpenter at the House of Lords and a deacon of the Welsh Baptist Church in London. His mother Jane Morris, was a domestic servant, who died when Billy was seven, after which he moved to live with her family at Llandudno and attended the local grammar school.
Hughes migrated to Brisbane in 1884 and worked in a variety of jobs including rock breaker, railways tally clerk, blacksmith's striker, boundary rider,  well sinker, farm labourer, ship's cook and swagman. He married Elizabeth Cutts in 1886 and the couple were to have seven children.  To support the family, they started a business in Sydney, selling books and political tracts and Billy worked as an umbrella repairer.
In Sydney, Billy became interested in politics, joining the Socialist League and becoming a fiery street corner orator.  He then became involved in workers unions before being elected to the New South Wales legislature in 1894.  He was then elected to the first federal Parliament in 1901 and served as attorney general in three ministries before being elected as prime minister in 1915.  This was during World War I and Billy developed into a popular and charismatic wartime leader.
---
In literary circles of the nineteenth century, Felicia Hemans was "one of Britain's most successful poets.  Her most famous work is the poem entitled "Casabianca."  also known as,  The Boy stood on the Burning Deck ,  which commemorates an actual incident that occurred in 1798 during the Battle of the Nile aboard the French ship "Orient" when Giocante, the young son of commander Louis de Casabianca remained at his post and perished even when the magazine he was guarding, exploded and burst into flame.
Felicia Hemans was born on September 25th, 1793 in Liverpool, but the family moved near to Abergele early in her childhood, which resulted in Felicia regarding herself as Welsh, referring to Wales later as "Land of my childhood, my home and my dead".
 Felicia was regarded as a child prodigy, being fluent in  French, Italian, Latin and German.  She began to write poetry to help support the family after her father had abandoned them and published her first volume of poetry when she was only 14.  By the time she was 25 she had married, had five sons and published six volumes of poetry.  However just before the birth of her sixth son, she too was abandoned by her husband and in order to continue writing, she returned to live mother in North Wales.  This proved to be a very productive period for Felicia, but after her mother's death in 1827, her work went into decline and it is also believed to have led to her own early death in 1835 at the age of 41.
---
Born on this day 1932 in Swansea
Terry Medwin -  former wales soccer international, remembered for scoring the game-winning goal in the first round play-off which sent Wales to the quarterfinals of the 1958 FIFA World Cup.  He played his club football for Swansea and Tottenham Hotspur, with whom he won the Double in 1961.
---
Born on this day 1949 in Neath
Leighton Phillips - former Wales soccer international, described as a 'granite' hard defender.  During his career, he made over 450 appearances in the Football League for Cardiff City, Aston Villa, Swansea City, Charlton Athletic and Exeter City.  He also won 58 caps for Wales.