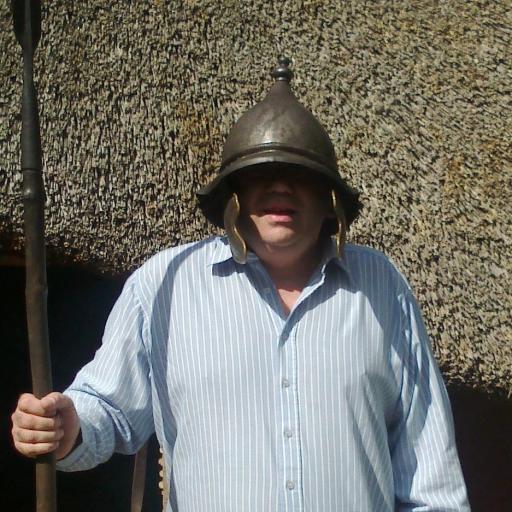 William Frost, from Saundersfoot, arguably the true inventor of the flying machine, flew the "Frost Airship Glider" for the first and only time on 24 September 1896.
Frosts flying machine, described as a balloon powered hang glider, with helicopter-style blades operated by foot pedals, was witnessed to fly for 500 metres before crashing into bushes.  However, as the event was not officially recorded and an overnight storm destroyed what remained of the craft, Frost died in 1935 without receiving the recognition his acheivement surely deserved. 
---
Born on this day 1954 in Carmarthen.
Helen Lederer, comedy actresses, theatre actress, TV and radio presenter and comedy writer.
Starting her career at the Comedy Store in London, Lederer has since appeared in BBC's Naked Video and Absolutely Fabulous, as well as her stages roles in Educating Rita, Having a ball and The Vagina Monologues. She also writes regularly for magazines and national newspapers, such as Woman & Home, Mail on Sunday, The Telegraph and The Daily Express.   
---
The Vale of Neath Railway line from Neath to Merthyr Tydfil was opened on 24 September 1851.
Further branches were opened from Gelli Tarw into the Dare and Amman valleys for goods traffic and included the Dare Viaduct (pictured), one of Isambard Kingdom Brunel's famous timber viaducts. It also operated the Swansea and Neath Railway which gave it access to the docks at Swansea and was amalgamated with the Great Western Railway in 1865.
Most of the Vale of Neath Railway and the Swansea and Neath Railway branch is still open today. The eastern portions of the line now serve as part of the Valley Lines network, with the western portion used for the distribution of coal from the Onllwyn and Aberpergwm collieries to Swansea Docks and to Aberthaw Power Station.
---
Rhys Henry Hughes (born 24 September 1966 in Cardiff)
Hughes is a prolific short story writer, with much of his work regarded as humorously eccentric.  Interestingly, Hughes is one of the very few authors to have used OuLiPo in the English language, as a means of writing. OuLiPo being a is an international literary group using mathematical and logical techniques of writing.  
---
Born on this day 1933 in Llywnhendy, near Llanelli
Terry Davies - former Wales and Lions rugby international, who was a notoriously strong and accurate tackler.