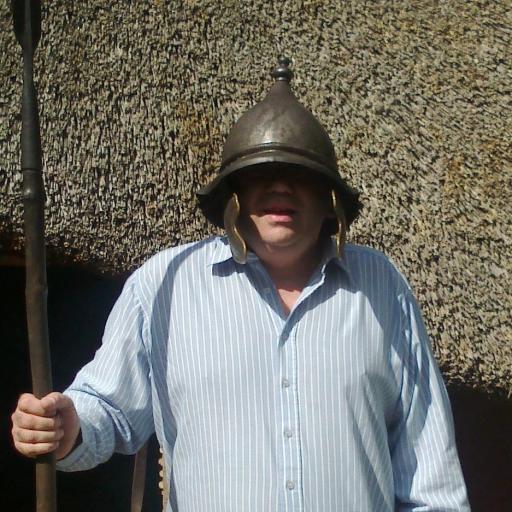 At the Battle of Poitiers on 19th September 1356, Welsh archers changed tactics to secure a decisive victory.
The Battle of Poitiers  was a conflict of the Hundred Years' War, which was a series of conflicts waged from 1337 to 1453 between England and France for control of the French throne. 
It is reported that the famous Welsh archers, were not as effective in their traditional role during this battle as their arrows either skidded off the French armour or shattered on impact.  Instead, they took to firing at the horses, as a method of stopping the cavalry charges and as the armour on the horses was weaker on the sides and back,  the archers moved to shoot the horses in the flanks, a move which proved decisive in gaining victory.
Hywel ap Grufydd or Syr Hywel y Fwyall (of the Battleaxe) (d. c. 1381 ), from the township of Ystumllyn on the south-eastern part of the Llyn Peninsula, near Portmadog, commanded a corps of Welshmen and made a substantial contribution to the victory.  Some say it was he, who captured the French King Jean II, with his famous axe.  After the battle, it is said that the Black Prince gave the weapon a place of honour in the royal hall and also as a reward, Hywel was made constable of Criccieth castle. 
The much respected Welsh Longbowmen had been used to such good effect against the English, prior to Edward I's subjugation of Wales, following the death of Llywelyn ap Gruffudd in 1282 and the subsequent Statute of Rhuddlan in 1284, in which Wales was annexed to the kingdom of England.  The redundant Welsh military forces were a large group of men, used to regular pay and a soldier's way of life, so it stood to reason that the English army was keen to utilise them as mercenaries.  But they were reported as being disobedient and riotous, as Welsh soldiers only really obeyed their own native officers.  
---
On 19th September 1717, the Japanning of tinplate was established in Pontypool. 
Pontypool Japan is the name given to the process of japanning with the use of an oil varnish and heat which is credited to Thomas Allgood from Pontypool.  Allgood developed a corrosion-resistant coating for iron, using  asphaltum, linseed oil and burnt umber, which when applied  and heated, turned the metal black. and made it extremely tough and durable.  However although named "Pontypool ware", most  was actually produced in Usk or Newport.
---
James "Jim" Griffiths CH, PC (19 September 1890–7 August 1975) was a Welsh Labour politician, trade union leader and having campaigned for a Secretary of State for Wales since the 1930s, he was the first to hold the office following Labour's 1964 election victory.
Griffiths was born in the strongly Welsh-speaking village of Betws, near Ammanford in Carmarthenshire and along with Aneurin Bevan, he is regarded as a chief architect of the Welfare State. He was Chairman of the Labour Party between 1948–1949 and became Secretary of State for the Colonies in 1950.  In 1956, during the Suez Crisis, he made a speech opposing Prime Minister Anthony Eden, describing it as an unjustifiable and wicked war.   
---


Rowland Ellis (1650 – 19 September 1731) was a Welsh Quaker leader, who emigrated in 1686 to Pennsylvania. The town of Bryn Mawr there is named after his home farm near Dolgellau.
Along with many inhabitants of Dolgellau, Jones became a Quaker following the visit of George Fox in 1657 and as a result of religious persecution after the English Civil War (1642–1651), many members of dissenting Christian groups emigrated. In 1688, Ellis briefly returned to Wales to set his affairs in order, but returned Pennsylvania and in 1700, was elected to represent Philadelphia in the provincial assembly.  
---
Born on this day 1985 in Swansea
Alun Wyn Jones - wales and Lions rugby international and captain. Welsh international rugby union player, currently playing for the Ospreys in the Celtic League. Having previously represented Wales at under-21 level, he made his Test debut for Wales in June 2006 against Argentina. Originally capped against Argentina in 2006, as a blindside flanker, Jones has since become a world class second row.